Skidmore hosts COVID-19 vaccine clinic
April 15, 2021
Skidmore College hosted a vaccine clinic for members of the Skidmore community, mostly students, as part of the College's robust efforts to protect the community from COVID-19.
Three hundred forty doses of the Pfizer vaccine were administered at a clinic at Williamson Sports Center in partnership with an area pharmacy on Wednesday, April 14.
"This is an encouraging step in our efforts to help ensure the health and safety of our entire community," said President Marc Conner.
Nearly 30 community members — faculty, staff and students — stepped up on short notice to volunteer at the clinic. They included students affiliated with the Skidmore College Emergency Medical Services (SCEMS) and peer health educators, a group of student volunteers who promote healthy choices and lifestyles on campus.
Skidmore has taken numerous steps this academic year to allow students to enjoy an on-campus experience. Measures have included weekly testing for students and employees, masking and social distancing requirements, and many other health and safety precautions.
"It was exciting to see students receiving their vaccinations following a challenging year, in which they have all shown a remarkable commitment to keeping themselves and their peers safe. Seeing members of our community volunteer to make this clinic possible was also inspiring," said Julia Routbort, associate dean of student affairs for health and wellness. "Today was a happy day — we truly have a community that cares for one another."
Students wait outside Williamson Sports Center, which was quickly transformed into a vaccine site for Skidmore students and some employees who also received the Pfizer vaccine.
Pat Fehling, associate dean of the faculty and professor of health and human physiological sciences, asks Katsy Weber '23 screening questions before Weber receives her first dose.
Maleeha Farzansyed '22 helps to screen fellow students at the clinic.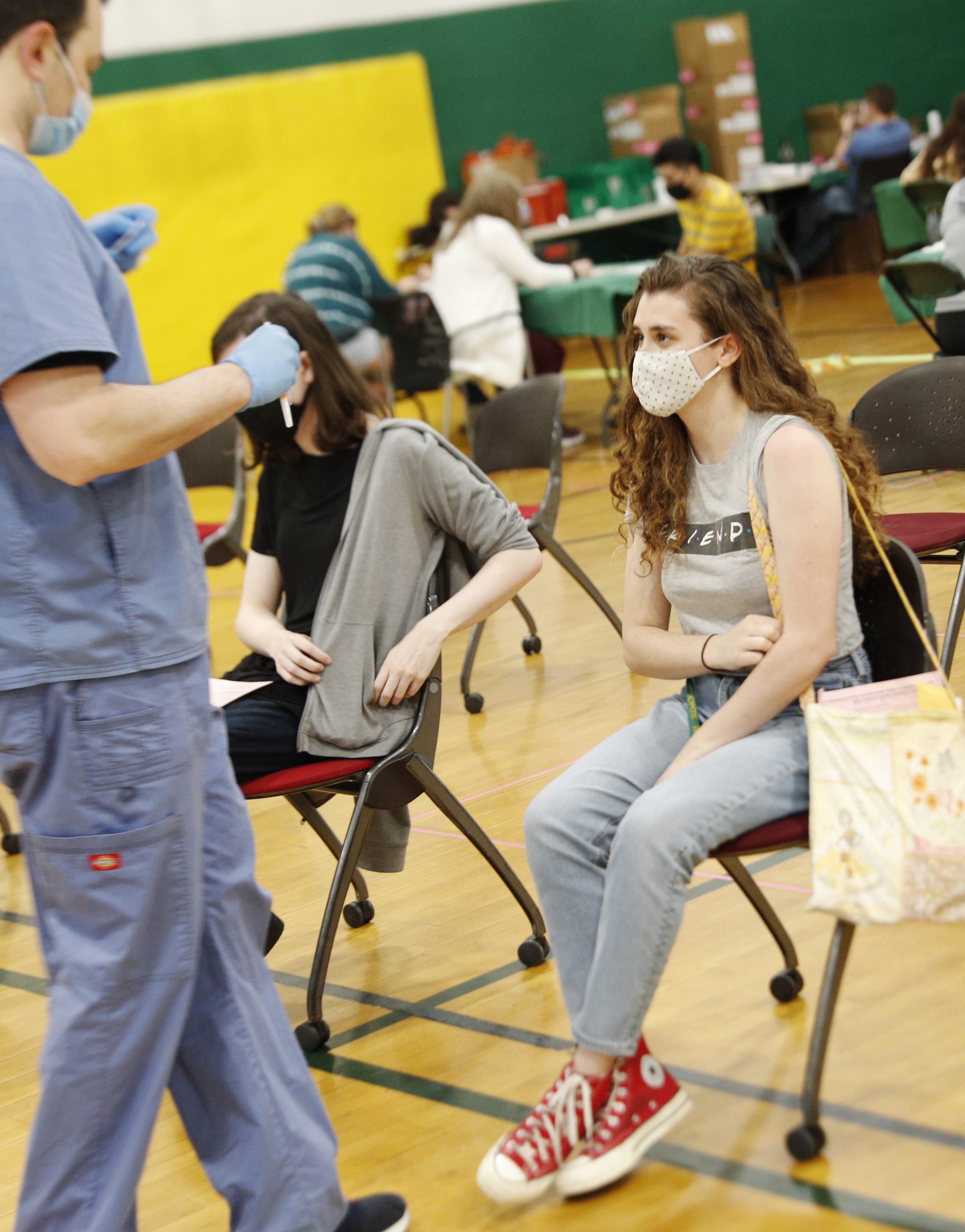 Pharmacist Neal Smoller prepares to administer the vaccine to Dani Wood '24 "I'm excited. The sooner everybody gets vaccines, the sooner we can get back to seeing each other," Wood said.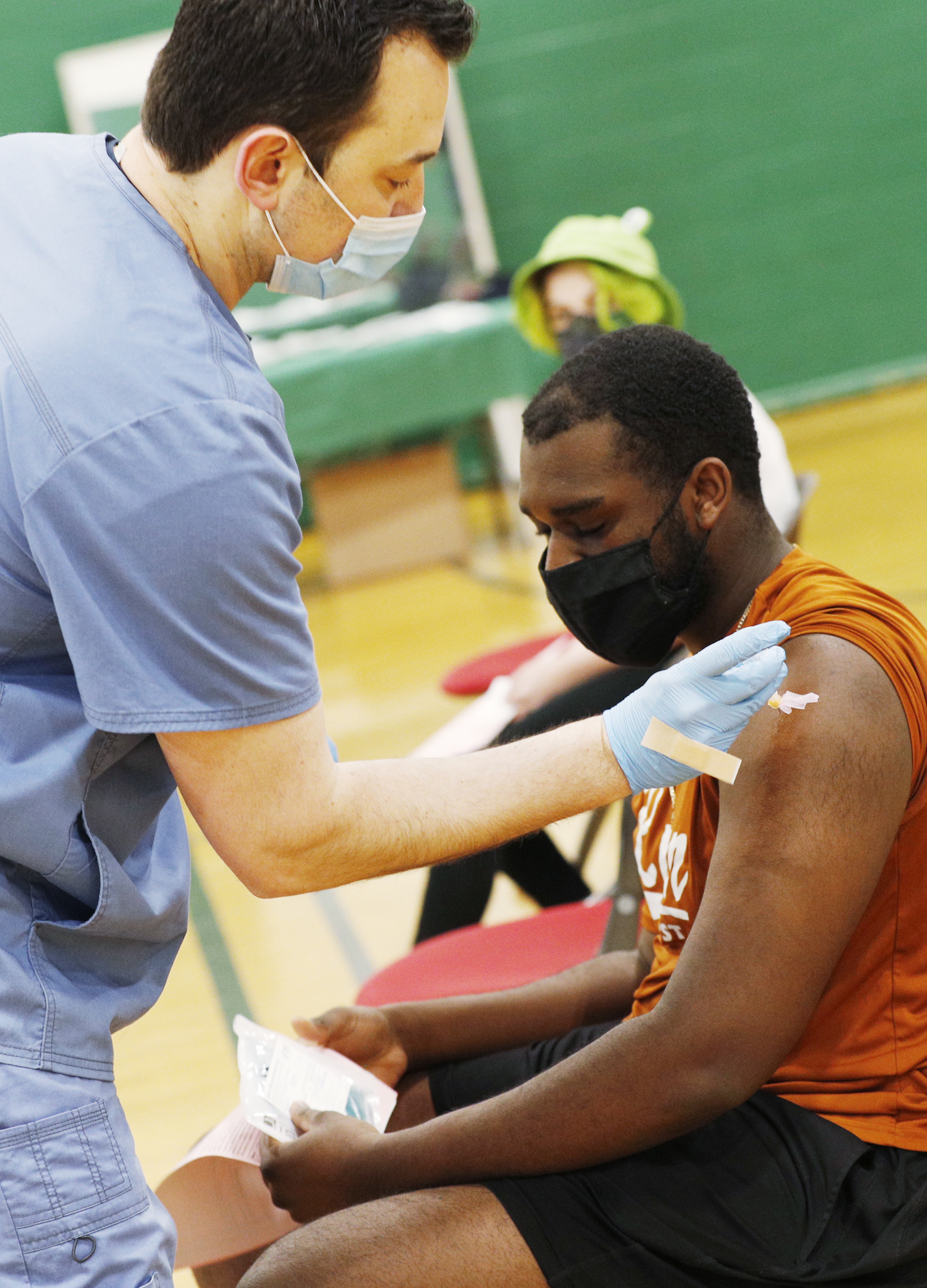 Briston Maynard '22 was happy to receive his first shot. "It feels nice to be vaccinated and more protected," he said.