Meet the Skidmore College Class of 2023
May 17, 2023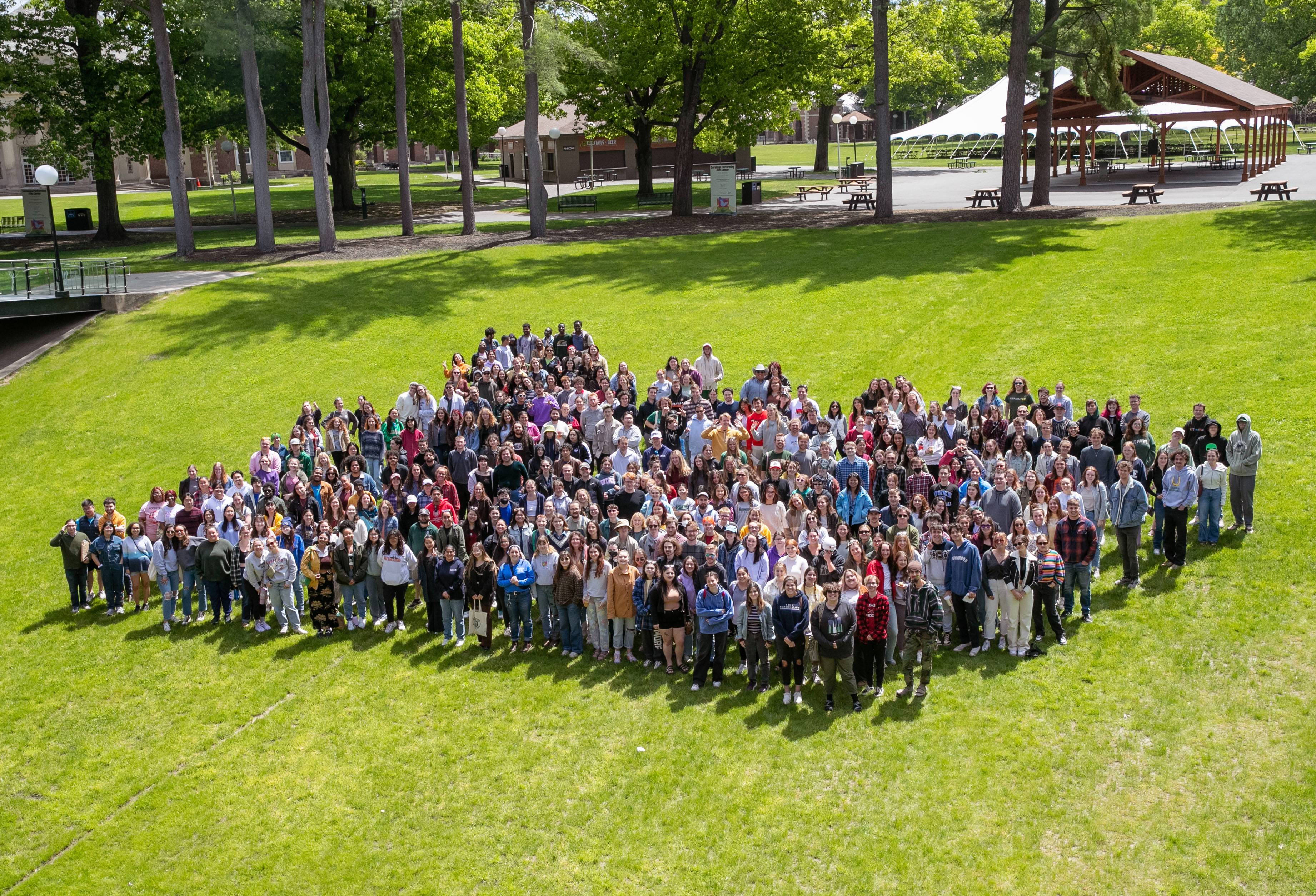 Ever since they first arrived on campus in fall 2019, Skidmore's Class of 2023 has demonstrated unwavering determination to pursue their passions, open-mindedness to discover new ones, and unflinching grit.
Just halfway through their second semester at Skidmore, they came face to face with the once unimaginable: a global pandemic that brought the entire world to a standstill. Yet, members of the Class of 2023 did more than just get through it: They stood in solidarity with one another, showed genuine empathy to those near and far, rolled up their sleeves, and took action.
And, despite it all, they've thrived: They have held strong and completed their degrees. They have celebrated big wins — internships, athletics, and exam results — and encountered moments of joy along the way. On campus and across the globe, they've made important discoveries about our world and about themselves.
Even as they confronted enormous obstacles, they've challenged themselves to do more, speaking truth to power, and inspiring one another and us all. Together, they have also forged bonds that will last a lifetime.
As Skidmore's Class of 2023, the first graduating class of Skidmore College's second century, prepares to process across the stage, we know this milestone is but the opening chapter in the history that the class is writing every day. We share with you a few footnotes about this remarkable class.
634 Graduates
435 B.A. and 199 B.S. candidates
U.S. states and Puerto Rico represented
First-generation college graduates
Academics
In multidisciplinary fashion, the 634 graduates have collectively completed 746 majors and 346 minors. Their most popular majors were psychology, business, English, economics, and art. Their most popular minors were business, art, environmental sciences/studies, education studies, and Spanish. They have collected hundreds of awards and memberships in national honor societies, are the co-authors on published research, and have presented at numerous academic conferences.
Members of the Class of 2023 participated in nearly 50 faculty-student summer collaborative research projects. More than 100 students took advantage of the Summer Experience Fund to pursue internships designed to broaden their horizons and support their dreams.
Nowhere did a mix of creativity and excellence manifest itself better than at the 24th Academic Festival where students shared senior theses and research projects with the Skidmore community as the culmination of their collegiate academic careers. This year's festival featured more than 180 seniors from disciplines spanning the arts, sciences, social sciences, and humanities, as well as pre-professional majors.
In another nod to the breadth and depth of Skidmore's academic offerings, the Class's four Periclean Scholar Award recipients — chosen for the notable level of excellence in their thesis work — represent religious studies, English, mathematics and statistics, American studies, and chemistry.
173
Memberships in national honor societies
5
President's Award recipients
34
Periclean Honors Forum members
25
Phi Beta Kappa members
71
Departmental honors and award recipients
4
Fulbright scholars and semi-finalists
9
Porter-Wachenheim Scholars in science and mathematics
8
Skidmore scholars in science and mathematics
Athletics
Student-athletes, who missed out on games and even seasons at the height of the pandemic, made a roaring return.
In the classroom, 53 senior student-athletes earned a grade point average of 3.67 or higher and 11 had perfect 4.0 GPAs, when they were inducted in the Thoroughbred Society this spring. On the field they contributed with their teams to some impressive accomplishments. 
6
Conference championships
185
Conference academic awards
Campus Life
Beginning with their summer reading book — "Factfulness: Ten Reasons We're Wrong about the World—and Why Things are Better Than You Think" — and fueled by the idea that Creative Thought Matters, members of the Class of 2023 have made this campus their own.
They have volunteered thousands of hours to local and national causes, addressing issues that are dear to them, including disabilities and autism, food insecurity and sustainability, public health policy, environmental justice, and climate action. They have launched mutual aid funds and found creative ways — from selling their own art and donating their time and skills — to support their peers in times of need.
As a class and a community, they've rallied for justice. They've dug into issues of speech and expression on college campuses, educated one another about true allyship for the LGBTQ+ community, and pushed Skidmore toward becoming a single-use, plastic-free campus.
They have built businesses and led and launched new clubs and programs designed specifically to hold space and give voice to the voiceless. They wrote plays, composed music, produced documentaries, and challenged our perceptions through sound and art. They have worked hard to protect and preserve the natural beauty of our campus and the fragile ecosystems we rely on.
243
Students participated in off-campus study
32
First-Year Experience in London participants
46.5
Points scored by Skidmore riders to win the 2023 Intercollegiate Horse Show Association National Championship
10
Student Leadership Awards
749
Paint brushes purchased from the Skidmore Shop since 2019
30
Senior studio art majors displayed their work as a capstone project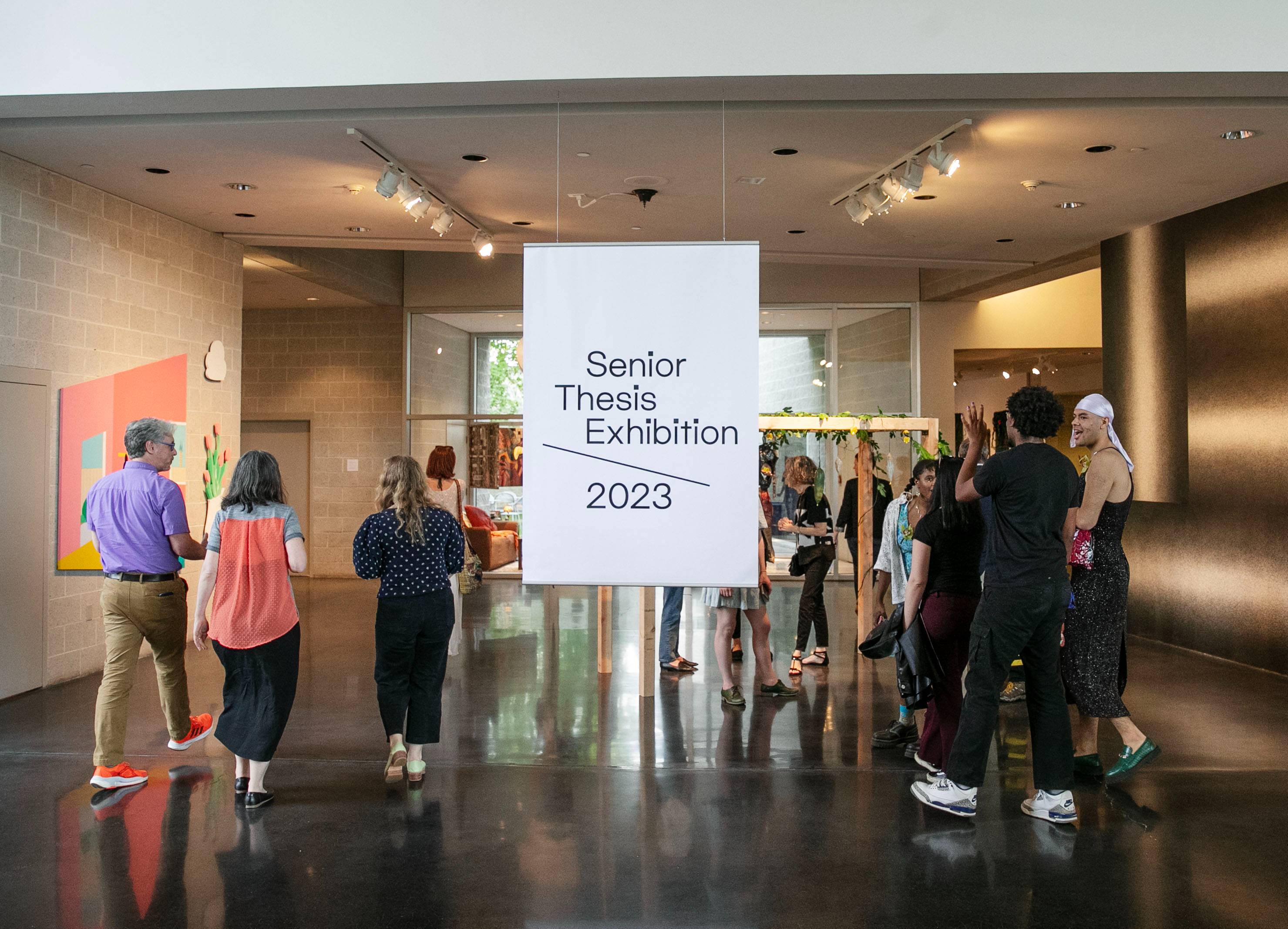 Looking forward
Success in this moment, and for all those down the line, will mean something different to each member of the Class of 2023, as it has for decades of Skidmore College graduates. As we look forward to celebrating all our 2023 graduates in the coming months and years, quite a few already have some exciting news to share. From first jobs to graduate schools, some of the places they're headed to include: 
Employment
Boston Veterans Affairs
Deloitte
Memorial Sloan Kettering Cancer Center

Brigham and Women's Hospital

Estonian Broadcast Company
American Express
Beazley Insurance
Tierney Agency
Scotiabank
Peace Corps
Teach for America
Mayoral Campaign Manager, Saratoga Springs
Ernst & Young
JP Morgan Chase
Kantor Consulting
CBS News
Clark + Elbing LLP
Mass General Hospital
Blackrock
Boston Children's Hospital
Budapest Bilingual Program Teacher
Rational 360
UBS
AIG
Santander
District Attorney Campaign Manager, Ulster County
Hall Capital Partners
Fulbright, teaching in Spain 
Bank of America
Wells Fargo
TimberHP
Creative directions
A fully funded Ph.D. program at the University of Michigan following a Fulbright year in Australia
A National Science Foundation Graduate Research Fellowship at the University of Wisconsin-Madison
An acting apprenticeship at the Barn Theatre School in Michigan
An internship with Bright Sighted Podcasting
Further education
Georgia Tech, Ph.D. in Material Science and Engineering
Columbia University/NYU, Pre-Med Post-baccalaureate
University of Pennsylvania, Ph.D. in Neuroscience
North Carolina State University, M.A. in Economics
Georgetown University, M.A. in Applied Economics
Northeastern University, M.B.A. in Operations and Supply Chain Management
University of California at Berkeley, Ph.D. in Environmental Science, Policy, and Management
Icahn School of Medicine at Mount Sinai, M.P.H.
Brown University, M.S. in Innovation Management and Entrepreneurship
Johns Hopkins University, Whiting School for Engineering, M.S.E in Applied Math and Statistics
Johns Hopkins University, Ph.D. in Biochemistry, Cellular, and Molecular Biology
Northeastern University, Ph.D. in Chemistry
New York University Rory Meyers College of Nursing, B.S.N.
New York University, M.A. in Developmental Clinical/Counseling Psychology
New York University, M.S. in Communicative Sciences and Disorders
St John's University School of Law, J.D.
University of Pennsylvania, M.S.Ed. in Higher Education
Penn Nursing Program, M.S. in Nursing
University of Iowa, M.S. in Bioethics and Humanities
Georgetown University, M.A. in Applied Economics
SUNY Downstate College of Nursing, M.S. in Nursing
UMass Law School, J.D.
UMass Medical School, Worcester, Ph.D. Program
University of Bern, M.A.S. in Dance Science
Columbia University, M.F.A. in Creative Writing
Columbia University, M.A. in Intellectual Disability/Autism
Columbia University, M.S. in Applied Analytics
Columbia University, M.S. in Nursing
Columbia University Teacher's College, Intellectual Disability and Autism M.A. Program
Colby-Sawyer College, M.S. in Nursing
University of Michigan, M.S. in Information
University of Utah, Ph.D. in Neuroscience
City University of New York, Feirstein Graduate School of Cinema, M.F.A. in Directing
University of Arizona, College of Nursing, M.S. in Nursing