Career Jam set for Friday, Oct. 14
October 11, 2016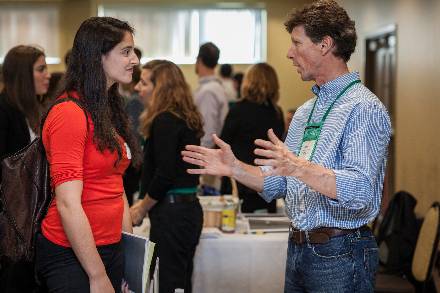 Career Jam, Skidmore's largest on-campus networking event, is now its in eighth year. The event brings parents, alumni, employers, and students together during Celebration Weekend for a conversation about careers.
Students are encouraged to stop by Career Jam on Friday, October 14 from 3 to 5 p.m. on the second floor of Murray-Aikins Dining Hall. More than 60 alumni, parents, and friends of the College, representing a wide range of careers, will offer informal networking and advice to Skidmore students.
Career Jam is hosted by the Career Development Center in partnership with the Parents Council and Alumni Relations.