MDOCS Picks: "Serial" Reflections
April 4, 2016
Each month "MDOCS Picks" features responses from its faculty about current documentary work, allowing us to learn more about emerging trends from those who help create them.

This month I spoke to two MDOCS audio documentary instructors, Adam Tinkle and Eileen McAdam, and Jesse Wakeman, MDOCS program coordinator, to get the insider's scoop on the ground-breaking podcast Serial.

The New York Times claimed Serial [season 1] to be the "most popular podcast in the history of its form." Receiving high accolades such as the Peabody Award, Season 1 (2014) averaged 1.5 million listeners per episode, an unprecedented amount. Season 2 has surpassed that record with 3.1 million downloads in its first week, and 5 million listeners on Pandora alone.
Although this milestone represents a peak in podcast popularity, the Pew Research Center conducted research that found the audience for the medium has actually grown steadily since 2013.

At a point where new podcasts pop up every day, rich with content and exploration...
"What do you attribute Serial's popularity to and what effect do you think Serial will have on podcasts and audio documentary as a growing medium?"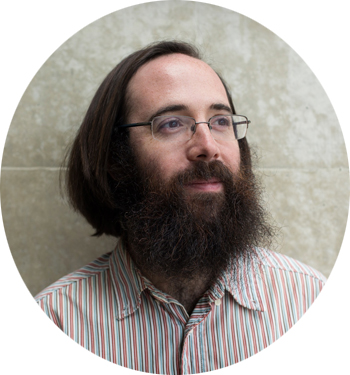 "I am a devoted Serial listener; even though I don't find Season 2 nearly as gripping as Season 1, I still relish the opportunity to go deeper, each week, into a story whose complexities seem to offer limitless potential for exploration. I suppose, now that I think about it, that the appeal is somewhat like that of HBO's The Wire (which, of course, though based on research, is a fiction).
Briefer texts may give you a feeling for some topic or character, but perhaps only in a long series can you feel like you're coming to know a whole world. And what's more, it's an important world—a world that, as educated Americans, we sense that we ought to know more about. To feel that I am experiencing the texture of these worlds (the criminal justice system, the war in Afghanistan), to learn some of their ins and outs—it honestly makes me feel like a more informed citizen. I know that might sound a bit overblown, but it's clearly something the entire public media ecology plays on.

With their investigative, social issue–driven editorial bend, shows like This American Life explicitly play to a desire to delve deeper into the nitty-gritty, and often ugly, mechanics of our society. Yet framed—as they usually are on the news—as isolated data points and uncontextualized madness, few among us can bear to keep our attention on such matters long enough to make sense of the complex underlying dynamics.
The spoonful of sugar that such audio programs use (and which The Wire used) to make the medicine go down is an extraordinary facility with story structure. Using the techniques of fictional narrative (relatable characters, vivid conflicts, etc.), they make it much easier to care.
I have no idea if my personal reaction to Serial has anything to do with its widespread popularity, but I have a hunch that others feel something like this strange combination of familiar pleasure (the same story week after week) and the (potentially specious or self-deluding) sense of social responsibility that makes it something like the opposite of the proverbial "guilty pleasure." Podcasts feel like virtuous pleasure—stories that we can feel good about bingeing on." —Adam Tinkle
Adam Tinkle creates, teaches and writes about music, sound, media and performance. At the center of Adam's work are strategies for artistic engagement, interactivity and pedagogy that draw on experimental music. Before moving to Skidmore in 2014, he was a founding broadcaster on KNSJ 89.1FM, San Diego's first community radio station, where he led community workshops on radio-making and produced a weekly crowd-sourced music and documentary program. This semester Adam is teaching DS 251D Intro to Audio Doc, DS 302A Storytellers' Prep and MF-220 Intro to Media Studies.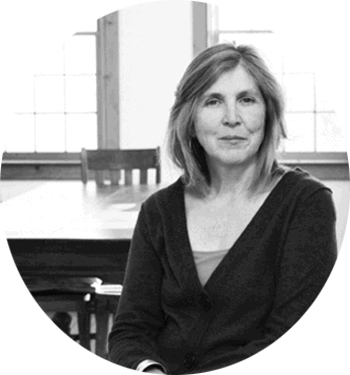 "Sarah Koenig is an outstanding journalist and a masterful storyteller. She brings a depth of research and integrity to her work that is not seen in some newer podcasts that are blurring the lines between fact and fiction. I think Serial's effect has already been realized. Podcasting began way before Serial, but Serial's popularity brought the medium to the attention of a much bigger audience very quickly. But in an age when people want to access information when they want it and how they want it, podcasting would have naturally grown anyway. It just might have taken longer." —Eileen McAdam

Eileen McAdam co-founded in 2006 the Sound and Story Project, whose mission is to share the stories of everyday people in the Hudson Valley. She is the recipient of three New York Council on the Arts individual artists awards and is currently working on a long format audio documentary about life inside the Bedford Hills Correctional Facility, the only maximum-security prison for women in New York State. This semester she is teaching DS 251B Radio (Podcast) Storytelling, and in summer session 1 (May 31–July 1) 251D Intro to Audio Doc.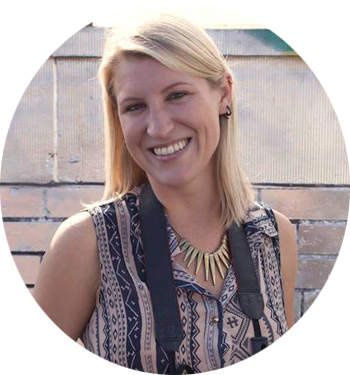 "I vividly remember the day I stumbled upon Serial's pilot episode while clicking through This American Life's episode archive. I was already an avid podcast listener, and Serial introduced to me a whole new definition of "addiction" and closed the gap between series television and radio storytelling. Its conversational narration, classic cliff-hanger episodic format and gripping subject matter have made difficult topics accessible to a wide range of audiences. People are fascinated with analyzing the human psyche and trying to understand why we do what we do. Starting with a story that picks apart the brain of a convicted murderer while analyzing the process of the criminal justice system was a heck of a way to kick off a series.
Season 2 has taken on a different type of story, but equally compelling to the point where I often find myself replaying episodes to make sure I've sucked up every minute detail (not to mention the storyline can be hard to unravel at times). Looking into the actions of a POW and controversial story while telling the story of America's involvement with the war in Afghanistan is a bold step in another direction and has me on the edge of my seat and checking my podcast app for that little red dot indicating a new episode.
Serial can't be attributed to my personal initial attraction to podcasts, but there is less of a "guilt" factor in dedicating 45 minutes of my time to listening to something that's not just entertaining but also educational. Every story has two sides, or three, or more, and I trust Serial to present a variety of voices and perspectives while slowly uncovering a bigger message about our society. I hope that its impact encourages more audio doc podcasts to tell the stories that are uncomfortable, challenging and complicated and continues to lead them in the direction of long-form investigative journalism. " —Jesse Wakeman
Jesse Wakeman is a documentary filmmaker whose work began at the award-winning Moxie Institute Film Studio + Lab in San Francisco, California. She joined the MDOCS staff in the fall of 2015 as project coordinator and continues her exploration of the power of non-fiction storytelling.
—Rebecca Stern '16