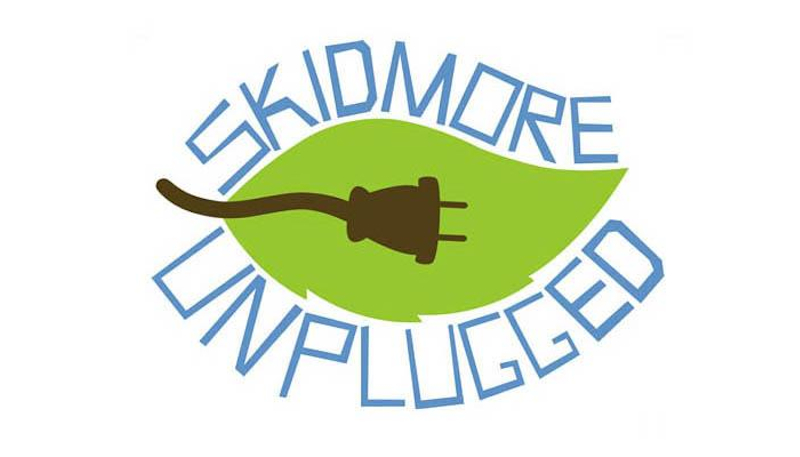 Skidmore College is committed to environmental action. Skidmore's intention is reflected in its Strategic Plan, which states that Skidmore will "develop, broaden, and deepen the College's connections to the local community; enhance our ability to function as a socially and environmentally responsible corporate citizen," and "make the Skidmore campus an environmental laboratory, increase our emphasis on responsible planning for sustainable operation and continue efforts to reduce the College's 'environmental footprint'."
Actions speak louder than words, and Skidmore's actions are loud and clear. From our 29 buildings on campus that have geothermal heating and cooling systems, to the hiring of a sustainability coordinator, Skidmore is making a clear effort towards environmental action. We invite you to explore our Web site and learn not only about the sustainability initiatives that are happening at Skidmore, but how you can improve your green living habits and participate in campus greening events.
Sustainability in the News
Sustainability, the sciences, visual literacy, and documentary studies are a few of the areas in which the college made major strides in 2014.
The annual focus on energy conservation has a new twist this year--which NY6 school will realize the biggest savings?
Skidmore has entered into an agreement to use power from a dam downstate, producing up to 4.1 million kilowatt-hours of renewable energy annually.
On a day when it looked as if the sun might take time off, campus and community leaders gathered to celebrate the completion of Skidmore's solar array. The sun came out when the ribbon was cut.
Ranks of loaner bikes outside Scribner Library, a large garden with a tool shed on Wiecking Hall lawn, a plug-in kiosk for electric cars in Palamountain parking lot-- Skidmore's campus looks a lot different than it did just a few years ago.
News archives
---
STUDENTS: The Skidmore Sustainability Office is now hiring for the summer and 2015-2016 academic year positions! Click here to view job descriptions and instructions on how to apply.
---