Simon Klein: Exploration into America's grocery stores
September 5, 2017
Simon Klein '17 took to the road for an expedition into the U.S. world of supermarkets.
This summer, thanks to the support of an MDOCS' Summer Doc Experience Award, I was able to drive across the country documenting and photographing supermarkets. In all, I visited over 20 states and photographed around 100–150 supermarkets. The goal of my exploration was to capture the images of the American supermarket and show how they differed regionally.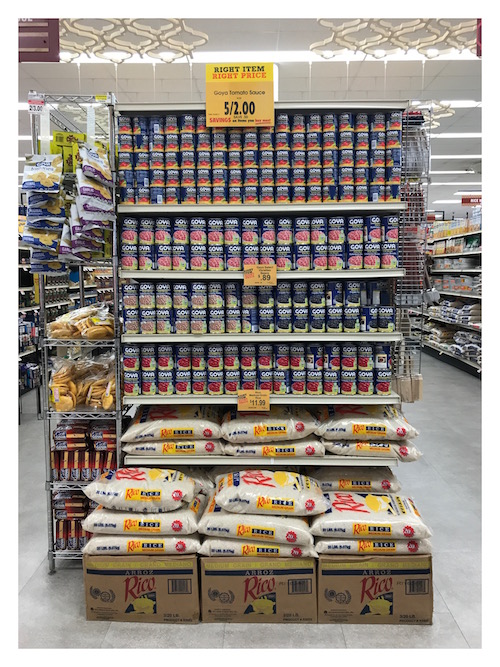 In its ubiquity, the American supermarket is a place that is more stuck in time than most other shops and stores in that it has been the same or similar for decades. Since supermarkets have been a part of American culture for over 50 years, the aesthetics of packaging and food is often overlooked, as many Americans are used to the bright colors and bounty available for purchase. In an age of Instagram and social media, where food photography is such a ubiquitous force, the lack of focus on how we purchase and what food looks like when we purchase was something that I wished to expand on. By photographing and creating new compositions of stores, I hope to bring a greater sense of awareness to what these places look like and how they function visually as part of our day-to-day lives.
By casting such a wide net for subjects, I could find similarities within supermarkets that characterized them as a whole and individually. I was able to find slight distinguishing traits that were unique to each locale. For example, when I was in New Mexico and West Texas I stumbled into hatch chili season. People would by 10 to 20 pounds of fresh chilis for extremely cheap at the supermarket and roast them in the parking lot outside, waiting with others who were doing the same. The market during this process became a more social place where people would stand around and chat and eat food together at picnic tables at the parking lot. While much of what I found in supermarkets was overwhelmingly familiar, experiences like these helped make some more localized, which is part of what I wanted to showcase in this series.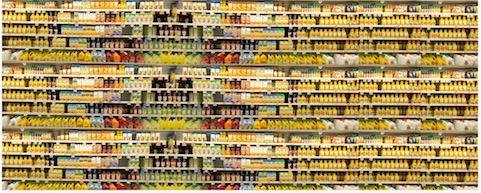 Today I am in the editing phases of my project. I am making four different series around the trip that will work together as part of a later release. The first project is of the standard documentation of the items, packaging and shelves. The second is a collage of shelves and shelving used to showcase the packaging, abundance and waste of the stores. The third is a grouping of exterior shots to compare and contrast the look of the architecture of supermarkets across the country. The final, is a collage of all the logos of the supermarkets shot across the country.
Thanks again to MDOCS for supporting my endeavors. I would never had been able to support this trip without their generous help, and truthfully the experience has had an extreme impact on me.
—Simon Klein '17