Restorative Justice Conference geared toward educators
September 12, 2013
Restorative Justice Conference geared toward educators
Sept. 12, 2013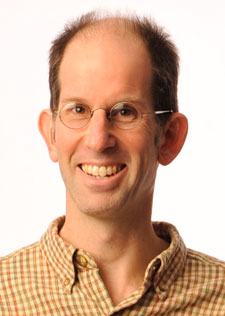 David Karp (Mark McCarty photo)
Restorative justice as a way to respond to crime and student misconduct will be the focus of an upcoming conference and two related training sessions for area educators, scheduled Sept. 19 through 22 at Skidmore College.
The centerpiece of the program is the Sept. 20 Capital Region Restorative Justice Conference. On Sept. 19 there will be a pre-conference session on Restorative Justice for K-12 Student Misconduct. On Sept. 21 and 22, a session on Restorative Justice for College Student Misconduct is planned. The program is open to all interested educators and members of the public. Details about program registration and fees may be obtained here.
The conference is designed to explore how restorative justice (RJ) has become a worldwide social movement and how it has been successfully implemented in a wide variety of settings including schools, communities, and the criminal justice system. Speakers will include sujatha baliga, J.D., director of the restorative justice project at the National Council on Crime and Delinquency in Oakland, Calif., who will deliver the luncheon keynote address; and Danielle Sered, director of Common Justice, a project of the Vera Institute, who will provide an introduction to restorative justice principles and practices. The program will also include panels of practitioners and people who have participated in restorative justice conferences.
Skidmore Sociology Professor David Karp, conference organizer and an expert on RJ, said that a goal of the event is "to jump-start restorative justice in the capital region. There are things happening in other parts of the state and country that could be replicated here."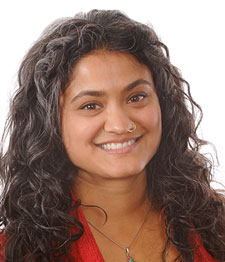 Conference keynoter sujatha baliga also will
give the Carr Distinguished Interdisciplinary
Lecture Sept. 18 on campus.
For more than 15 years Karp has researched and lectured widely on restorative justice, specifically in community and campus settings and in prison programs preparing inmates for return to the community. He is the author of the newly published "The Little Book of Restorative Justice for Colleges and Universities" (2013) and "Restorative Justice on College Campuses" (2004). Karp is associate dean of student affairs and director of campus life at Skidmore.
According to Karp, at its most basic, "Restorative justice is a dialogue between the offender and harmed parties." It is a very effective method for handling cases of low-level criminal activity as well as cases of serious crime and violence. Explains Karp, "The primary mechanism for successful restorative justice is redirecting the offender's attention from looking at the incident as a violation of the law to recognizing that the incident causes harm to real people."
RJ encourages offenders to recognize and accept their responsibility and do what they can to make things right, he added.
Among the multiple benefits to using restorative justice in response to misconduct, Karp cited "stakeholder satisfaction," especially "victim satisfaction and profound psychological gains," along with reduced recidivism. Yet getting people to accept RJ as a way to resolve crime issues has been challenging. "It is surprisingly rare to find people philosophically opposed to restorative justice," admitted Karp, but as a matter tradition or common practice, "retribution is the only way to express outrage," he said.
Nevertheless, schools are increasingly drawn to the idea of RJ as a way to deal with violations. Karp said that student learning and personal growth is another gauge of success, and in the public school system, RJ can be an effective alternative to suspension.
Both before and after the conference, Skidmore will offer trainings specifically for application in K-12 schools and higher-education settings.