Social inequality debated
February 17, 2017
Skidmore's Honors Forum, for particularly ambitious and engaged students, is pleased to launch a series of policy debates that will bring distinguished thinkers to campus for conversations about political, philosophical, or ethical questions of public concern.
Inaugurating the series are Richard Reeves, a Brookings Institution fellow in economic studies and co-director of the institutions's Center for Families and Children, and Jason Riley, a Manhattan Institute fellow and Wall Street Journal columnist. They will discuss inequality and race in the U.S. on Wednesday, Feb. 22, at 5:30 p.m. in Gannett Auditorium. The debate, free and open to the public, will be moderated by Flagg Taylor, Skidmore political science professor.
Reeves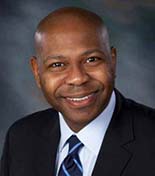 Riley
Reeves oversees the Social Mobility Memos blog addressing socioeconomic mobility issues from public health to education to labor policy. A contributor to the Atlantic, Wall Street Journal, New York Times, and other publications, for Brookings he has written on the Horatio Alger idea of the American dream, parenting and later success, and other topics. Formerly a researcher and director of a political think tank in London, he has been named European Business Speaker of the Year.
Riley's books include Let Them In, about opening borders for a more free-market-oriented immigration system, and Please Stop Helping Us, arguing that liberal government programs make it harder for the black underclass to succeed. He has written commentary on liberals and the alt-right, immigration, school choice, welfare reform, black voters, and other issues. A frequent public speaker, he is a longtime commentator for Fox News.