Discovering social justice connections in art
August 18, 2017
When Assistant Professor of Anthropology Bernardo Rios was walking through the Tang Teaching Museum, he paused at a series of posters spread on a table. "I couldn't put my finger on it at first," he explains; the colors, words, and lettering had touched him in an emotional way. These stunning posters were designed by Corita Kent, an artist and designer who was inspired by political and social turmoil of the 1960s in southern California.
Rios discussed his decade of work understanding immigrant populations from Oaxaca, Mexico, with members of the Tang staff, noting that Kent's social justice work through art paralleled the passion he discovered by developing a program for a migrant community from Oaxaca in Saratoga Springs.
When the Tang staff offered to support this collaborative research initiative, Rios immediately thought of recent graduate Lisa Moran '17, who couldn't say no to the project. "This is such a unique combination of all my interests and such a cool opportunity" she says. As a double major in Spanish and anthropology with minors in art history and Latin American studies, Moran had the opportunity during her college career to visit Bolivia twice and develop two documentaries about visual components to women's rights movements. She also took "Visual Anthropology" with Rios at Skidmore, which made researching Kent's work a complimentary opportunity.
Skidmore's collaborative research program is an experience that many students take advantage of. Students partner with faculty members from five to 10 weeks— not only in the stereotypical science lab setting, but studying in the field that most interests them.
Throughout the summer, Rios and Moran feel, they only scratched the surface on what they soon determined was relatively new research in the field. They investigated a connection between Kent's work and Chicano communities, discovering biographies of many of her students, some of whom were involved in those communities. For example, Kent's student Karen Boccalero, was integral in founding Self-Help Graphics in east Los Angeles for Chicano art.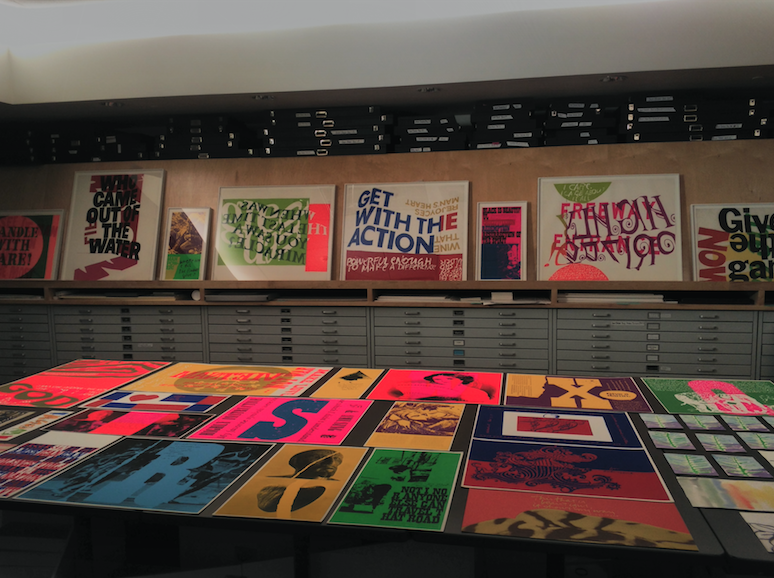 "We were told basically this research does not exist. It made it that much more exciting," Moran explains.
"One of the things I really like about the collaborative research opportunities at Skidmore is that it provides us a space to allow a creative product to emerge" says Rios. "I think our project is an example of if you put people in a room with different backgrounds, ideas, and Identities, and allow them some resources, you never know what can happen."
Moran says she "realized how passionate I was about this art and social justice theme" over the course of the summer. Now teaching fifth grade math in New York City, she hopes to investigate how education, art, and social justice can transform a community.
Although the summer and the collaborative research project is over, Rios plans to continue his investigation. He will likely publish his and Moran's findings and present them at the annual conference of the National Association for Chicano and Chicano Studies.