Student research heads to Clinton Global Initiative University
November 13, 2017
Q) Tell us about yourself.
A) My name is Alexia Nshuti Muhire, class of 2018. I am majoring in economics and minoring in business management. I am from Rwanda, but I was born in Belgium and grew up for most of my life in Madagascar.
Q) What are some of the activities you are involved on campus?
A) I am part of the African Heritage Club on campus as well as the International Student Union. I am also a peer academic coach, a peer tutor, and a lifeguard. I'm currently taking part in the Kenneth A. Freirich Business Plan Competition, which is a lot of work but very exciting!
Q) How did you activism start?
A) As a third-culture kid, I have learned to see things from different perspectives and even question my own beliefs. My interest in social development stems from the occurrence of the Rwandan genocide, which inspired me to learn how an economy can recover after hardship. Nowadays, Rwanda is one of the top countries to promote women's rights and it is the first country in the world with a female majority in the parliament. I am inspired every day by how far my country has come. My mother is also a great inspiration; she works for one the largest organizations that aims at finding innovating ways in promoting the greater good.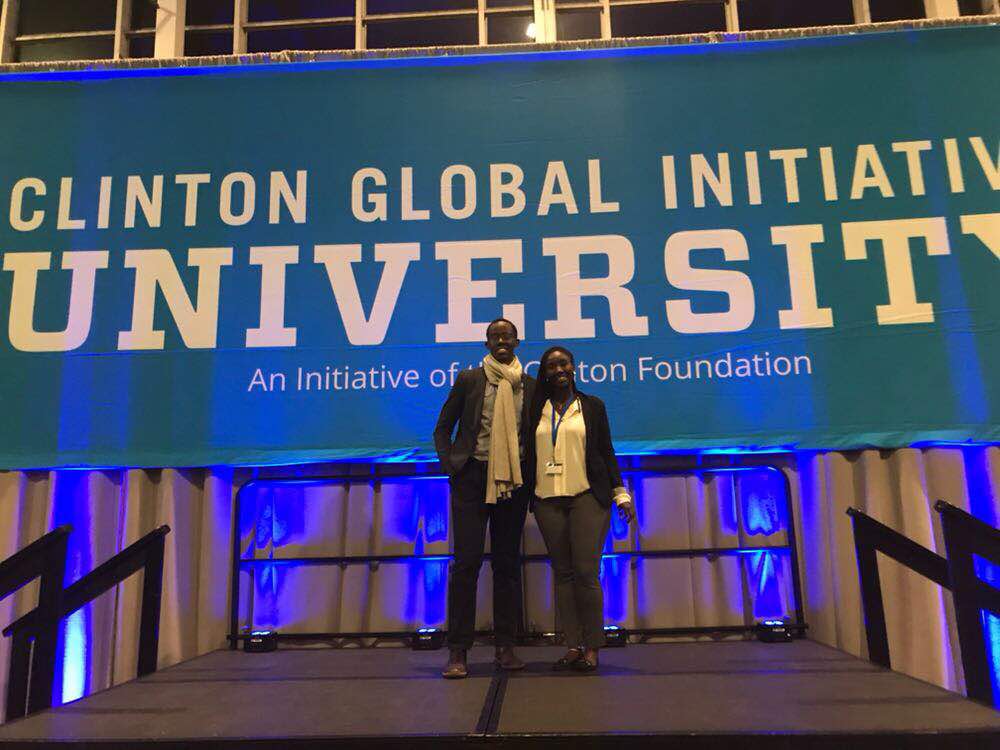 Q) What is your recent social project about?
A) My project aims to start up a social enterprise that would plant, process, and market lemongrass as a potential environmentally friendly alternative to prevent malaria in Rwanda. citronella spray has been proven to act as an effective mosquito repellent. One of the [United Nations] Millennium Development Goals was to reduce the incidence of malaria globally. Consequently, our hope is to reduce malaria rates by providing a cheap means of prevention to local populations.
Q) Why are you doing it? What is the goal? What is the strategy? Who are your partners?
A) Over 90% of Rwandans are still at risk of malaria, and the Centers for Disease Control and Prevention advises visitors coming into the country to bring their own repellents. This is because there is a surprising lack of locally made repellents that visitors can make use of. My project will be working with local farmers to obtain our main raw material, which will be lemongrass. We will also be working with a company in Kenya that already processes citronella for different products.
Q) How did the Clinton Global Initiative University opportunity come about?
A) Darren Dabrek, former academic counselor and coordinator of international students at Skidmore, told me about CGIU, and my business partner reached out to me with this opportunity. One of the prerequisites to the conference is having a tangible, implementable, and measurable commitment, and we were very pleased to be selected to attend the event and join the network.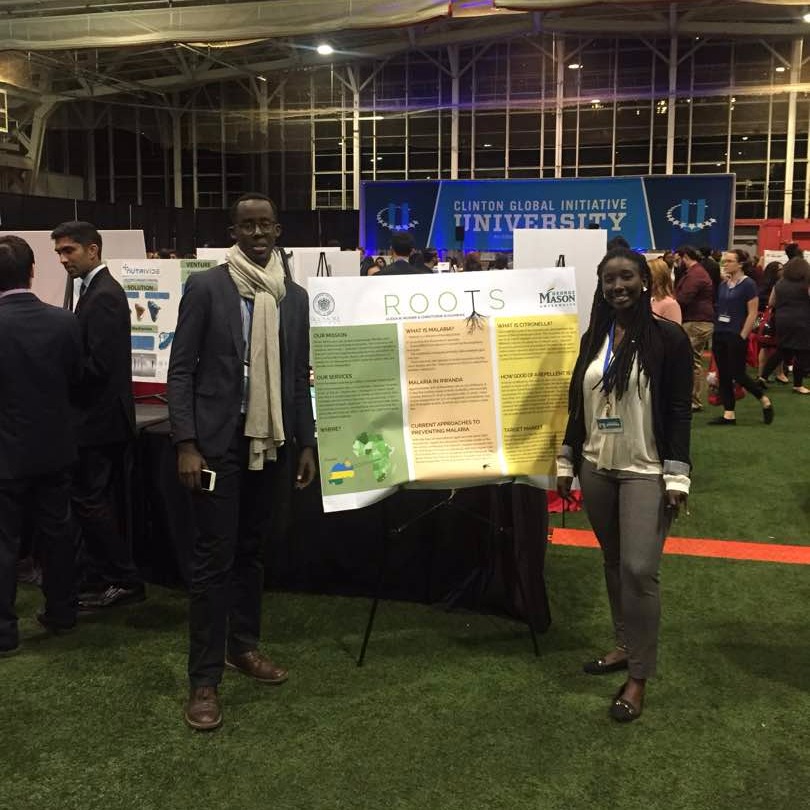 Q) What cool things you learned at CGIU? How did CGIU contribute to your project?
A) Learning from professionals who have implemented their commitments was definitely inspiring. We learned about how to design a meaningful project, how to raise money for our commitment, and how to use technology to expand out impact. We got so much advice and were able to network with people from different background as well as people in our area of interest.
Q) What are your plans after graduation?
A) I have different plans, but the ideal will be to win the business competition to finally have the chance to fully implement my project in Rwanda and work on it full-time. I am also looking at jobs in the U.S. to expand my knowledge. I am also planning on going to graduate school in a few years once I get more professional experiences, so that will be fun!