College hosts COVID-19 booster clinic
December 8, 2021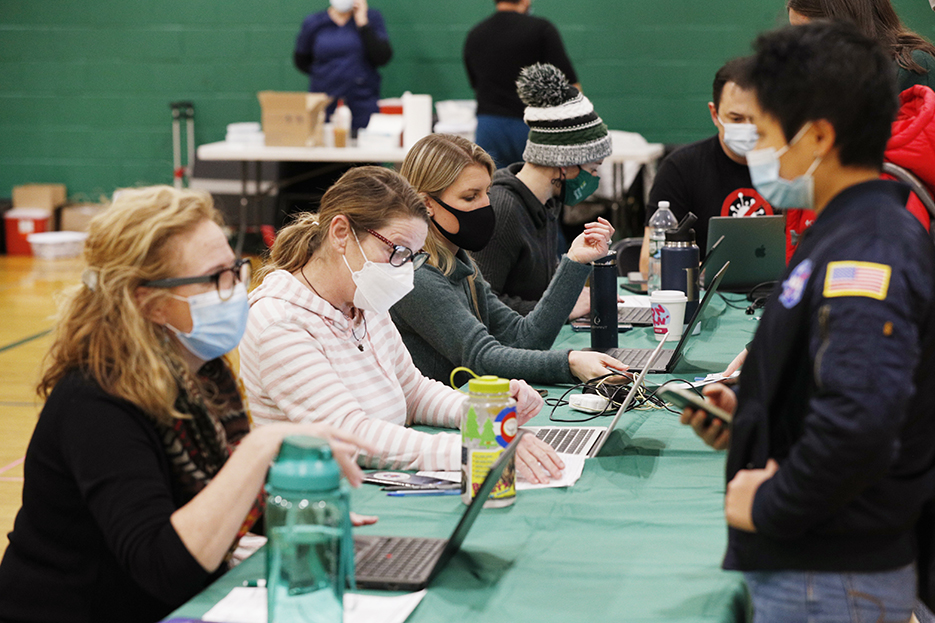 Hundreds of members of the Skidmore College community received boosters for their COVID-19 vaccinations at a clinic held on Skidmore's campus.
Around 575 individuals — mostly students but also faculty and staff — received booster shots at the Tuesday, Dec. 7, clinic in Williamson Sports Center, where more than 30 community members also volunteered to register individuals and provide other support.
"The boosters are an important way that we can help keep ourselves and others safe during this pandemic," said Julia Routbort, associate dean of student affairs for health and wellness. "The strong turnout at the clinic again demonstrates the Skidmore community's enduring commitment to the health and well-being of everyone on campus."
Zoe Bilodeau '23 receives a booster at the vaccination clinic.
Throughout the pandemic, the College has followed a robust series of measures to keep the community safe and maintain relatively few cases. Vaccinations are required, and Skidmore has an impressive 98% percent vaccination rate. The College regularly conducts testing, and masks are required indoors.
Skidmore is encouraging all students and employees to receive boosters when eligible.
Andrew Demaree, director of Skidmore's Counseling Center, directs students at the vaccination clinic.