A spring semester filled with hope, creativity
February 11, 2022
With celebrations of community, rich academic and artistic experiences, and numerous opportunities to pursue their many unique passions, the Skidmore community has embarked on a spring semester filled with excitement and optimism about the future.
Although important measures to help contain the spread of COVID-19 measures remain in effect, Skidmore community members have found ways to enjoy the many unique experiences that define Skidmore, from traditions like the Big Green Scream to the creative courses that lie at the heart of Skidmore's curriculum.
Skidmore Staff Photographer Sarah Condon-Meyers recently captured these campus scenes showing a vibrant campus community as it continues to put Creative Thought Matter into action.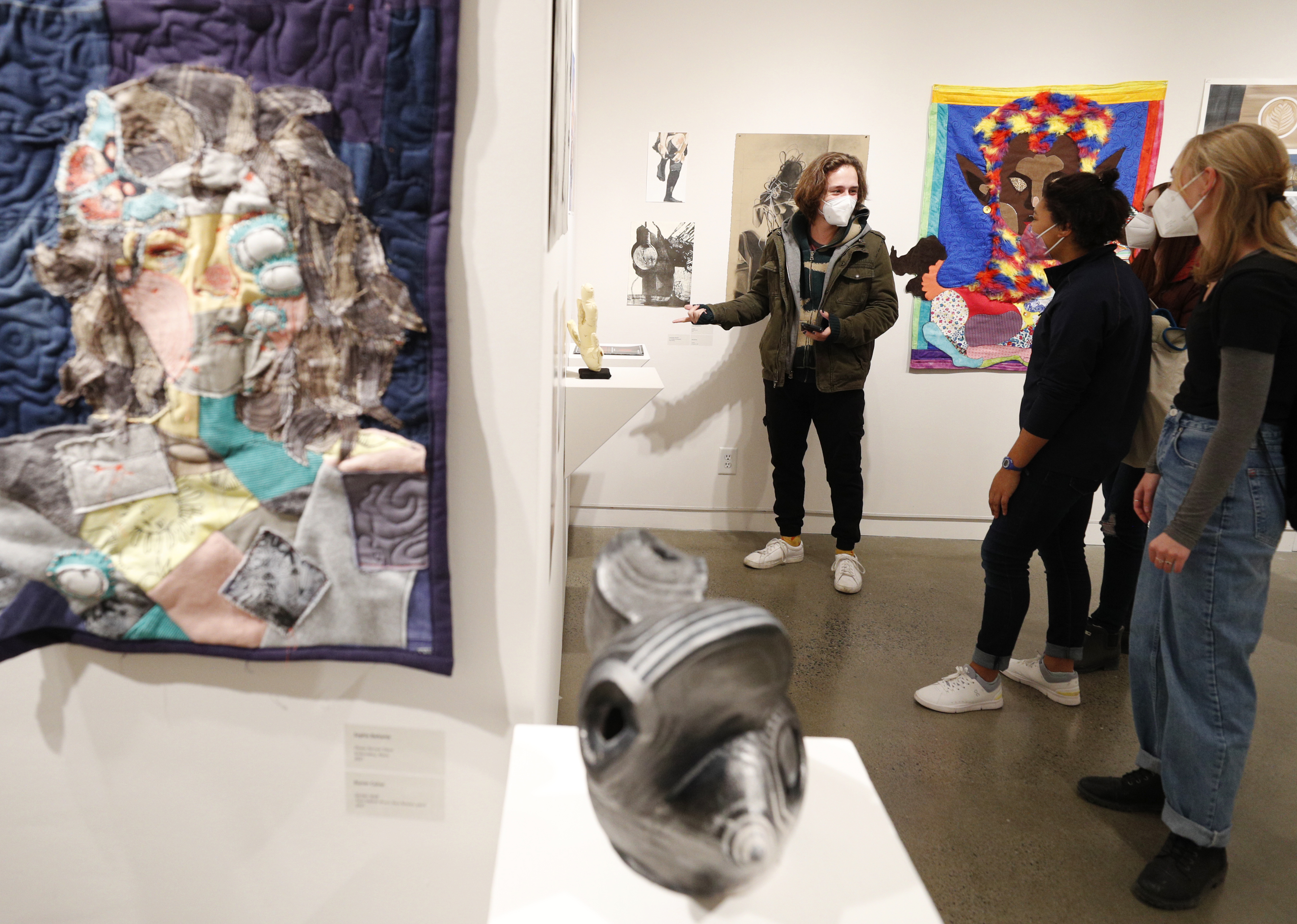 Miguel Aliaga Achaval '24, left, talks will fellow students about his piece in the 2022 Juried Student Exhibition in the Schick Art Gallery. The exhibition continues through March 8.
Anissa Joseph '22, left, and Luna Peralta '23 contribute to a mural marking Black History Month. The activity was sponsored by Ujima, a student club that works to bring awareness of African, African American, and Caribbean cultures to the Skidmore campus and broader community.
Students explore opportunities to get involved in Club Fair, a showcase of scores of student clubs at Skidmore.
The Skidmore men's basketball team faces off against Ithaca College during the Big Green Scream Saturday, Feb. 5. The Big Green Scream is part pep rally, part senior day, part campus-wide celebration of Skidmore Athletics.
Skidmore's beautiful campus, covered by snow, always inspires.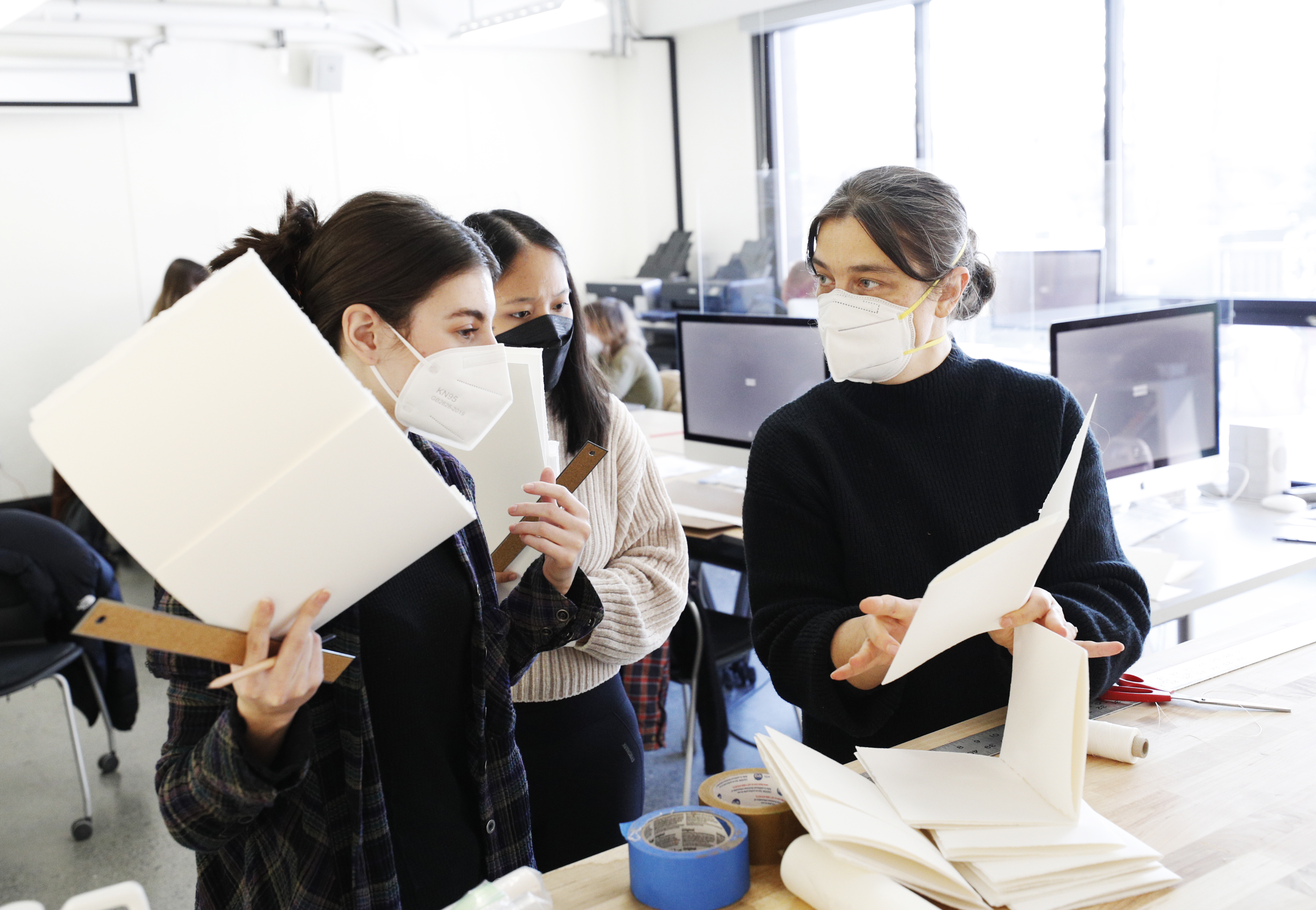 Abby Flatau '22 and Pema Gyalpo '22 talk with Professor of Art Sarah Sweeney during Sweeney's Expanding the Artist Notebook course.
Kaity Chen '24, left, and Barbara Yang '24 perform as part of Lunar New Year celebrations in The Center in late January.
Assistant Professor of Political Science Emmanuel Balogun teaches his International Relations of the Global South course.
Associate Dean of the Faculty Pat Fehling and John Chaplin, senior director of principal gifts and presidential and trustee strategy, tour the North Wing of the Center for Integrated Sciences. The second phase of the CIS project, slated for completion this spring, will offer innovative academic experiences for all students in all majors for years to come.