students relaxing on the lawn in front of the dining hall
Why work at Skidmore?
Founded more than a century ago and located in Saratoga Springs, New York, on a beautiful, 1,000-acre campus, Skidmore is a highly regarded liberal arts college known for its creative approaches to just about everything.
Consistently acclaimed in national rankings, Skidmore has been recognized as one of "America's Most Entrepreneurial Colleges," a "Best Value" school and a "Hidden Ivy."
With 2,500 students from 67 countries and 43 majors, Skidmore College offers faculty, staff and students a dynamic college experience.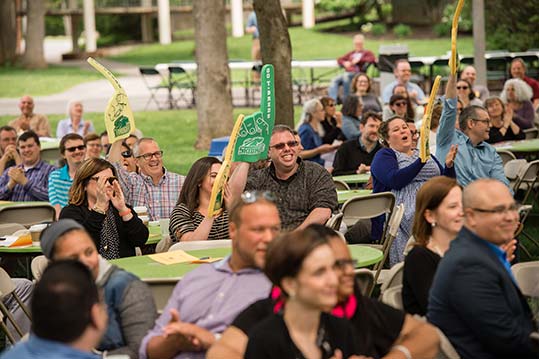 College mission, vision and values
The principal mission of Skidmore College is the education of predominantly full-time undergraduates, a diverse population of talented students who are eager to engage actively in the learning process.
The College seeks to prepare liberally educated graduates to continue their quest for knowledge and to make the choices required of informed, responsible citizens.
At Skidmore, creativity is at our core. It empowers us to combine different ideas, try new things and look at the world from a wide range of perspectives. We have an altogether different way of doing things at Skidmore, and it all starts with our commitment to creative thinking.

Creative Thought Matters at Skidmore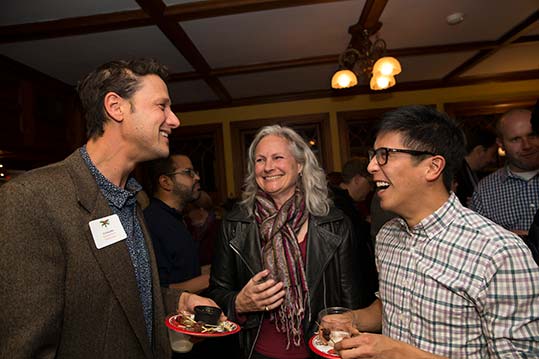 Commitment to diversity
"Diversity really comes down to making sure that everybody at Skidmore feels welcomed, feels like the campus belongs to them, feels like it's their community, feels challenged and feels supported in those challenges. That's at the heart of building a community of trust. We only learn from difference; it's what teaches us what we do not know. Diversity and the liberal arts always go hand in hand."
— President Marc C. Conner

Skidmore's community of scholars, professionals and staff is intended to be inclusive of individuals of every race, ethnicity, socioeconomic status, gender/gender identity, sexual orientation, religion, disability or place of origin, providing equitable employment opportunities on a campus committed to ideals of diversity in the workplace and the classroom.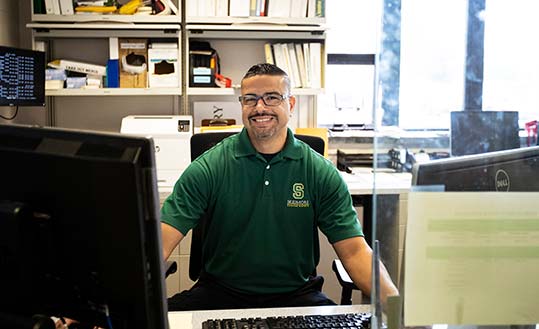 Skidmore stories
There's so much to enjoy about working at Skidmore College, and the community offers something for everyone. What do faculty and staff love most working at Skidmore?

"a welcoming and inspiring community"
"the amount of talent at Skidmore"
"work-life balance"
"meaningful work"
"opportunities for advancement"
"the emotion and excitement of Skidmore's athletics games and events"
"campus traditions, like Beatlemore Skidmania"
"community events like ice cream socials and the Founders Day picnic"
"a beautiful campus with big, gorgeous trees!"
"a campus of friendly and familiar faces"
Saratoga Springs
Travel & Leisure calls Saratoga Springs one of "America's best college towns." The Princeton Review calls it "a 30,000-person town with the facilities and entertainment of a town three times its size.
Located 30 miles north of Albany, New York state's capital, Saratoga Springs is perennially listed as one of the most interesting and vibrant small cities in the United States. Famed for "health, history and horses" — its mineral waters, the nearby Revolutionary War battlefield and the nation's oldest thoroughbred racecourse — Saratoga is equally renowned as an arts and cultural destination.
The city's dynamic downtown — just a short walk from Skidmore — is brimming with galleries, clubs, museums, shops, coffeehouses and restaurants. Located near the foothills of the Adirondack Mountains puts an abundance of outdoor recreational opportunities within an hour's drive. Boston, New York City and Montreal are easily accessible – within a three-hour drive from campus.
More about Saratoga Springs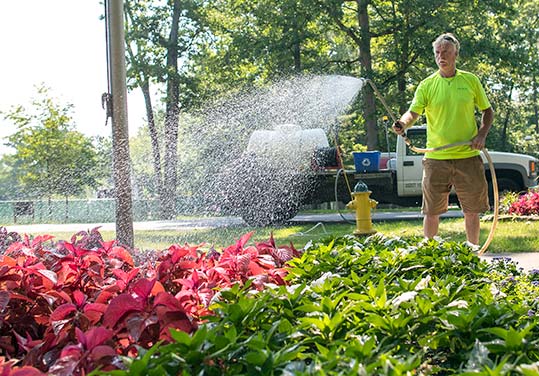 Benefits and More
Skidmore College is committed to establishing a work environment that promotes healthy lifestyles and enhances the quality of our employees' lives.
The college's comprehensive benefits plans include health and dental coverage, life and AD&D insurance, professional development training/opportunities, generous paid time off, and flexible spending accounts. Additional perks include on-site child care, tuition benefits, free access to athletic facilities and discounts at area businesses.
Benefits at Skidmore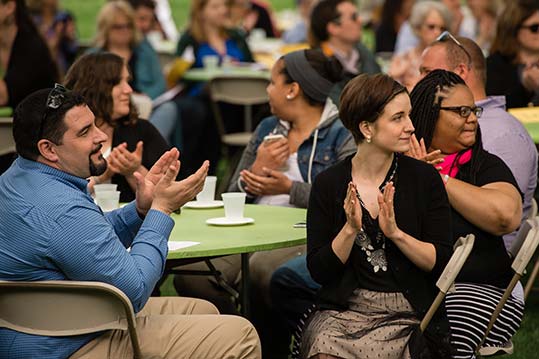 An engaging campus culture
There's always something exciting and thought-provoking happening at Skidmore. With a lively campus culture, faculty and staff have opportunities to regularly attend and participate in a diverse array of year-round events, including college courses, fitness classes, concerts, performances, celebrations, talks, lectures, debates, live theater and art exhibitions. Additionally, there are myriad opportunities for collaboration on a number of campus-wide projects and initiatives for those who are willing to serve their community.