What could you do with $4,000 and a dream?
August 29, 2018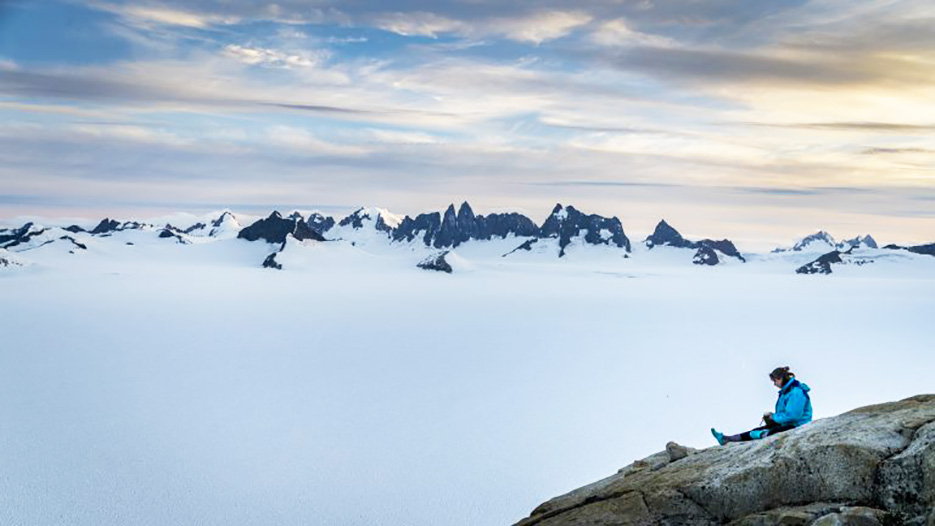 This summer, 77 students were awarded $4,000 or more to dive headfirst into life and career-changing opportunities around the world. From fighting the spread of measles in Sierra Leone to writing code for a start-up company in Lyon, France, hear the stories of some of this summer's Skidmore Career Development Center Summer Experience Fund recipients.
Katie Graubart '21
Documentary filmmaker
"I spent my summer creating a documentary film about the movement in America against gun violence. Until recently, I found it difficult to blend my passions for justice with my creativity. Soon after the tragedy in Parkland, I realized I could use my skills and passions to make a difference through film."
"The documentary is about how youth are changing the movement against gun violence. I interviewed survivors of gun violence, including mothers who lost their sons, siblings who lost their brother, and survivors of the Virginia Tech Massacre in 2007 as well as politicians and leaders of national advocacy groups."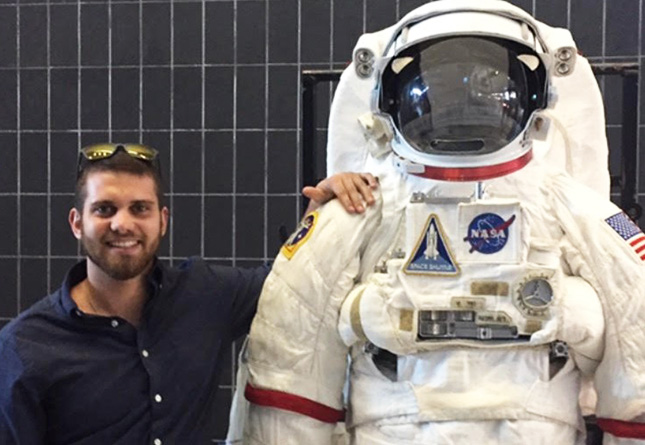 Ryan Hall '18
NASA Goddard Space Flight Center intern | Greenbelt, Maryland
"I had the opportunity to work at NASA's Goddard Space Flight Center with the Next Generation X-Ray Optics team. The team focused on the fabrication and physics of x-ray optics for a space telescope that will observe x-ray radiation from distant celestial bodies."
"My latest project involved programming motion control for a new series of mirror polishing machines, wiring motor controllers and creating a water-resistant electronics enclosure for the machine. As a mechanical engineering student, I was grateful to be getting electrical experience, as I will need these skills to design and build machines that move."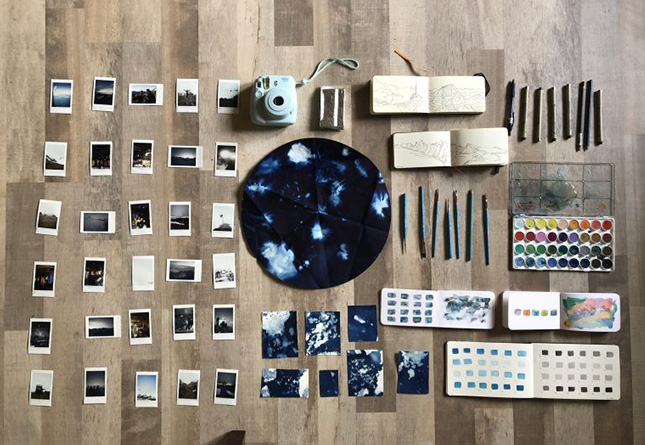 Grace Juneau '20
Student Artist | The Juneau Icefield, Alaska
"I spent my summer traversing the 5,000-square-mile Juneau Icefield in Southeast Alaska with JIRP (Juneau Icefield Research Program), an eight-week research expedition. As the student artist, I participated in research while creating artwork and exploring science communication. My drawings and paintings will help others visualize life on the icefield."
"It was a challenging and gratifying experience. Leaving my comfortable home in Connecticut to spend two months without cell reception, internet, running water, mirrors, vehicles, fresh food, and a real bed meant stepping out of my comfort zone in nearly every aspect of my regular lifestyle."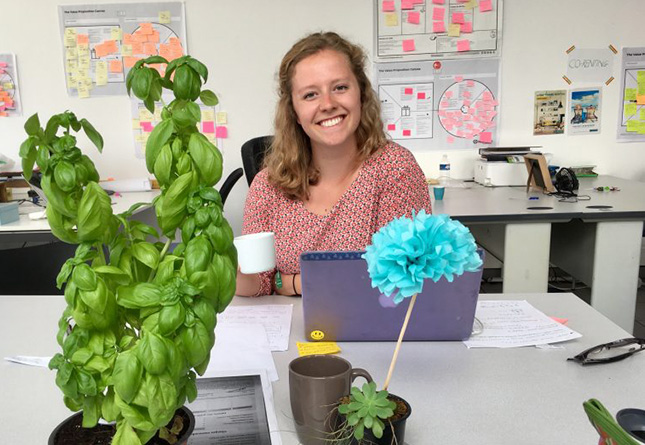 Claire Stetten '19
Technology start-up intern | Lyon, France
"As part of French President Macron's new 'French Tech Visa' program, which aims to draw talent to France, I worked for a start-up technology company in Lyon. Supporting the company's founders, I gained knowledge and experience on what it's like to start a company from the ground up in France."
"Some of my projects included writing a Java program, figuring out everything to do with email automation and encrypting the company's website with an SSL certificate. I developed a 'do-it-all' mindset critical to start-up life and I learned how to work with an attitude of 'if one thing doesn't work out, then try the next.'"
Sento Kai Kargbo '20
Sierra Leone Red Cross Society volunteer | Freetown, Sierra Leone
"I helped the Sierra Leone Red Cross Society (SLRC) continue its mission of working collaboratively with the Ministry of Health, other non-governmental organizations and ministries to support the fragile health care system in Sierra Leone."
"One project was a sensitization effort to help combat a measles outbreak. As part of a five-person team, I organized and reported on community meetings and home visits that educated individuals on how the measles is transmitted and how to improve personal, water and sanitation hygiene practices to prevent it from spreading."
"I've been challenged to engage in cross-cultural communication, working with people whose tribes, language and way of life are significantly different from mine — a critical skill as I pursue a career in global epidemiology."
About the Summer Experience Fund
The Skidmore Career Development Center Summer Experience Fund gives students the opportunity to go after experiences that will make them competitive candidates in today's job markets. With a financial award, Skidmore students have more freedom to go beyond an ordinary summer job or internship. Instead, they can think creatively and pursue a transformative experience.
In 2018, the Summer Experience Fund awarded more than $300,000 in the form of individual gifts of $4,000 or more. The gifts are made possible by the ongoing and growing generosity of various donors in the Skidmore community.
As part of the 10th anniversary of the Summer Experience Fund program, award recipients are blogging about their journeys. You can follow along and read more about their experiences here.