Faculty-Staff Achievements
May 25, 2022
Photo caption:
Front row: Alison Hart (Advancement), James Wachter (Physics). Second row: Darren Drabek (Admissions), Kyle Bernard (Financial Services), James Sieja (former faculty member in Political Science); Dan Johnston (Mathematics),
Kirsten Hogenson (Mathematics),
Rachel Roe-Dale (Mathematics), Amon Emeka (Sociology/First-Year Experience), Gove Effinger (Mathematics). Not pictured: Garrett Wilson (Theater)
Kyle Bernard, assistant vice president for finance and controller, Darren Drabek, associate director of admissions, Gove Effinger, professor emeritus of mathematics and statistics, Amon Emeka, associate professor of sociology and director of the First-Year Experience, Alison Hart, leadership annual gift officer in the Office of Advancement, Kirsten Hogenson, assistant professor of mathematics and statistics, Dan Johnston, visiting assistant professor of mathematics and statistics, Rachel Roe-Dale, professor and chair in the Department of Mathematics and Statistics, James Wachter, visiting assistant professor of physics, and Garrett Wilson, senior artist-in-residence and artistic director in the Department of Theater joined the CDPHP Workforce Team Challenge on Thursday, May 19. Skidmore teams of all speeds and experience have been participating in the 3.5-mile run/walk through downtown since 1990. Former political science faculty member James Sieja was also part of the Skidmore team.

Nurcan Atalan-Helicke, associate professor of environmental studies and sciences, received a grant from the Northeast Climate Justice Research Collaborative at University Massachusetts Boston. The grant supports research on how small farmers and historically excluded communities are responding to climate change through seed protection, revival, and seed production strategies in upstate New York.
Jason Breves, associate professor and chair of the Biology Department, delivered an invited lecture titled "Prolactin and hydromineral balance in vertebrates: molecular and cellular insights from fishes" at the Growth Hormone/Prolactin Family in Biology and Disease FASEB conference at Ohio University.

Eunice S. Ferreira, associate professor of theater, has been appointed a Dr. Martin Luther King Jr. Visiting Professor at the Massachusetts Institute of Technology for 2022-2023. MIT established the program to enhance and recognize the contributions of outstanding scholars. Ferreira was nominated and selected by an institute-wide committee. She is one of eight MLK Scholars who will engage in the life of the Institute through teaching, research, and other scholarly interactions with the MIT community.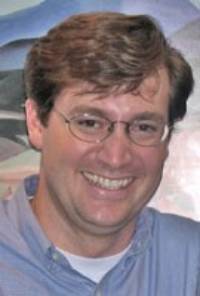 Christopher Mann, associate professor of political science, was interviewed for a news report by WKTV News Channel 2 in Utica about potential next steps for Congressman Antonio Delgado after Delgado officially launched his campaign for lieutenant governor.
Ron Seyb, associate professor of political science, was interviewed by NBC5 news. In the segment, he says the proposed redrawing of the 21st Congressional District's lines likely won't have much impact on the outcome of the upcoming election. He was also interviewed by WNYT-NewsChannel 13 about the redistricting process.

Wendy Taylor, administrative assistant in the Office of Academic Advising, and Helen Woolley Sarro, assistant to the director of Admissions, are leading a local "Plant A Row" campaign in an attempt to help alleviate hunger in our local communities. Local gardeners and the Skidmore Community Garden are growing extra produce that will be donated to food banks and others in need over the summer.
---
We welcome submissions from faculty and staff related to professional accomplishments and scholarly endeavors. Please send submissions to the Office of Communications and Marketing.