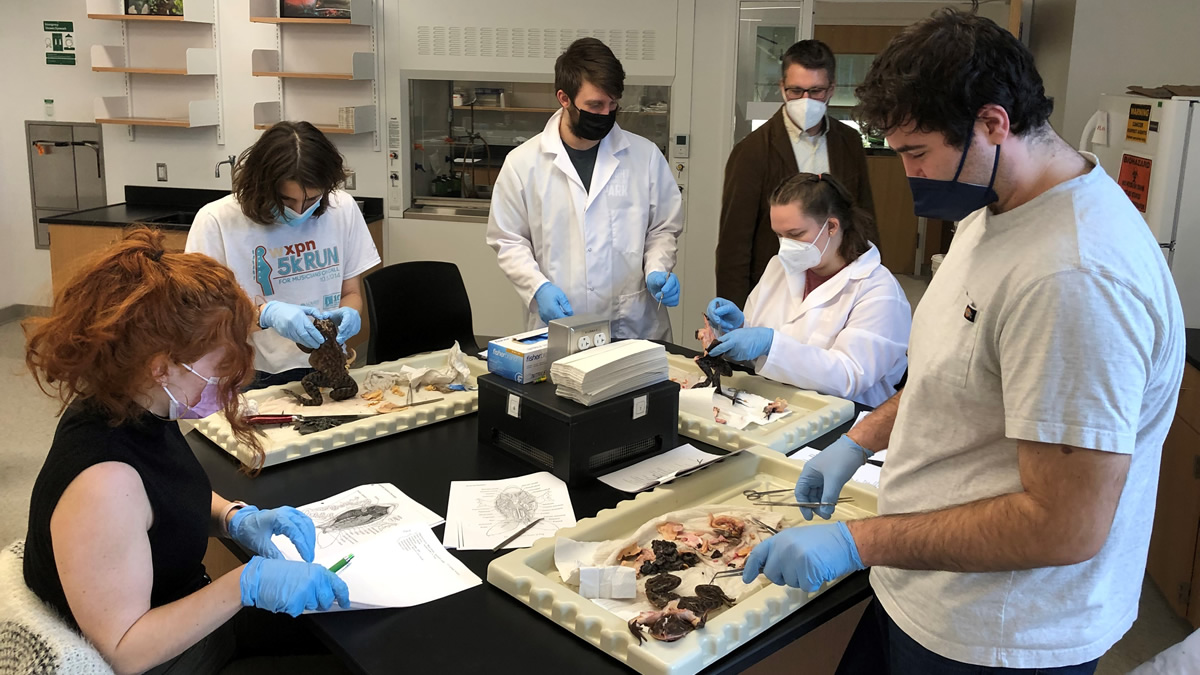 WELCOME TO THE DEPARTMENT OF biologY AT SKIDMORE
Our dynamic department emphasizes one-on-one mentoring of students by faculty in hands-on research collaborations that often result in poster presentations at professional conferences and student co-authored publications. Biologists develop and test ideas that deepen our understanding of life. In coursework and in research collaborations with our faculty, students work in our laboratories, the Skidmore Microscopy Imaging Center and our 500+ acre North Woods investigating molecular and cellular information and processes, studying the structure and function of cells and whole organisms, and exploring behavior and ecology. In consultation with a faculty advisor, students design programs of study to meet individual interests and goals.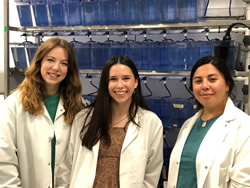 Although research is not formally required for the major, students are encouraged to pursue collaborative research during the academic year and summer. In the last ten years, Skidmore students have appeared as coauthors on more than 25 manuscripts published in international journals and they have presented their work at both regional and national meetings. Graduates of our program and research laboratories can be found in medical schools and doctoral programs across the country, including: Tufts University, Cornell University, UC—Davis, and Harvard University.
DEPARTMENT NEWS AND EVENTS
Professor David Domozych receives a $573,372 grant through the Molecular and Cellular Biology Division of the National Science Foundation
David Domozych was recently awarded a grant through the Molecular and Cellular Biology Division of the National Science Foundation (NSF-MCB 2129443) to support research for the project entitled, "Spatiotemporal mapping of the membrane trafficking networks involved in secretion and autophagy in the unicellular zygnematophyte, Penium margaritaceum". This 3-year grant for $573,372 will analyze the unique secretory system of the model charophyte, Penium, and provide insight into the evolution of land plants and the ways plants make important extracellular products. The grant also supports summer research activities for undergraduates and the Young Scholars Cell Biology program, a summer program for local high school students to explore cell biology and microscopy.
Biology Exploremore
Wednesday, February 23, 2022
The Department of Biology held their Exploremore session on February 23rd for first-year students and sophomores to explore the Biology major, meet professors and hear from upperclassmen about their collaborative research with faculty.