Doc on Campus: Iva Radivojevic and Danielle Rosen '06
February 26, 2016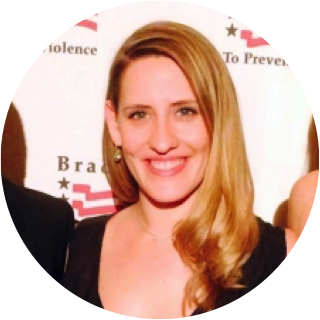 Last November, MDOCS lucked out with a double-whammy visit from two highly accomplished documentary filmmakers. Writer-producer-cinematographer Iva Radivojevic (left) and producer Danielle Rosen, '06 (right) are both practicing filmmakers with distinct career paths and backgrounds. After presenting their pieces to Skidmore students in separate screening events, the two joined with several Skidmore students to discuss their inspirations, methods and documentary mantras.
Both bringing fresh perspectives to the table, the creative minds behind Evaporating Borders (Iva) and Drunk, Stoned, Brilliant, Dead: The Story of the National Lampoon (Danielle) push us to expand our definition of documentary film. MDOCS encourages students to explore the diverse range of opportunities within the doc industry, reinforcing the idea that there's no one "correct" way to create a documentary project. With that in mind, check out how Iva and Danielle compare and contrast when it comes to their filmmaking styles and approaches.
Background
Having a background as an illustrator and studio artist, Iva has always been familiar with the sensation of having a "vision" to express. Although filmmaking was not her initial interest, what ultimately drew her to the medium was its ability to capture the stories she wanted to tell. Iva's films often touch on themes of displacement and migration. Having been born in Cyprus, she brings the international perspective necessary to effectively communicate these stories. Iva's filmmaking journey has taken her to places like Macedonia, Serbia, Turkey and Croatia (to name a few). Wherever her work brings her, Iva maintains that "the camera is an extension of you," so the more you can experience, the better. Her worn-in passport has also brought her to Brooklyn, where she has gone on to set up her permanent center of operations. Danielle is also based in NYC, where she serves as the Vice President of Production at 4th Row Films, a production company that specializes in independent films (both documentary and narrative). A Skidmore alum, Danielle graduated with degrees in psychology and theater. Coming at film from this path, she credits her adaptable nature within the industry to her liberal arts education, which set her up with the business, artistic and interpersonal skills necessary to create largely collaborative projects.


Production
Probably the area where the two filmmakers differ the most is in the actual processes they go through in order to create their films. Iva works on a comparatively smaller scale and prefers to operate independently on all aspects of her projects. Working with a portable DSLR camera ideal for low-profile filming, Iva is able to act improvisationally and experimentally as her own director, writer, camera crew and editor. As she puts it, she grants herself a "full artistic license." On the other end of the spectrum, what's fantastic about Danielle's situation is that she's surrounded by a group of people all working together toward the same creative vision. 4th Row Films upholds the idea that "who we work with and how we work with others becomes as important as the talent that goes into producing a film."

Style
"You can make personal films without being in them," Iva explains. The projects she creates strike a personal chord with her, but she chooses to not turn the camera on herself. The narration, however, is a separate matter. Evaporating Borders "dissects the experience of asylum seekers in Cyprus," and is told through a series of vignettes, each narrated by Iva (speaking in Greek). Her narration is enhanced by vibrant shots of open landscapes and Grecian streets, allowing audiences space to take in what she says. Elements of the personal and the natural are captured with great attention to detail. Iva effectively communicates a tone that's both subdued and engaging.
4th Row Films chooses to create films about a broad range of topics, which has allowed them to build up a diverse body of work. Drunk, Stoned, Brilliant, Dead (2015), offers a broad and vivid history of the National Lampoon. Incorporating dozens of one-on-one interviews with the comedy legends who contributed to the rise and acclaim of the publication, DSBD is "intended to to introduce a new generation to the comedy they already love." Told in a more "traditional doc style," the film incorporated a combination of intimate interviews, archival footage and still photography. The film brings an often-welcomed hint of comedy while still acknowledging the important role the National Lampoon has played in the history of American comedy.

Funding
The phrase "starving artist" was thrown around during the filmmakers' lunch, and both women agree that at the end of the day you don't have to starve to do what you love. Particularly in our overconnected world, there are tons of conceivable methods for artists to both make a living and get their work seen. For Iva, her work comes first and business comes second. "I love filming for myself, not for work." She starts her process with an idea, and through active Kickstarter campaigns and generous support, she's able to carry that idea through to the end. 4th Row Films takes a different approach, producing commercial work as a means to self-finance their personal projects. "There's no way to make films without resources," Danielle adds, "so keep doing what you're good at in order to provide for yourself."
There was a ton of information to keep track of during the lunch—the ins and outs of each film, the constructive processes that go into making them, the cinematography choices, etc. What I expected to be a polarizing conversation, however, turned out to be an affirmation of the work being done within MDOCS. As an aspiring filmmaker with plenty of ideas but little insight as to how I continue forward, I found it it reassuring to learn that the choices that go into one project do not have to define me or the choices I make further into my career. There's no "correct" way to express a story, whether I choose to carry on my merry way independently or in a pack of people with whom I share the same creative goals.
—Sam Grant '18
---
For more information on Iva's film, Evaporating Borders, go to www.evaporatingborders.com
To visit Iva's website, check out www.ivaasks.com.
For more information on 4th Row Films, visit 4throwfilms.com.