Speaker to explore border security and related issues
October 30, 2014
Todd Miller, a researcher and author who specializes in U.S. immigration and border issues, will give a talk at Skidmore College on Friday, Nov. 7, at 5:30 p.m. in Davis Auditorium. The event is open to the public free of charge.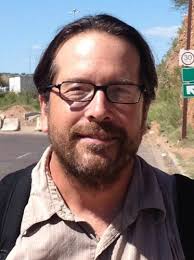 Todd Miller
Miller, who has written widely as an observer at the nation's borders, is author of Border Patrol Nation: Dispatches from the Front Lines of Homeland Security (City Lights Publishers, 2014).
"Immigration reform proposals are floating around Congress, and there isn't one that doesn't include a multi-billion dollar package to bolster border policing in the south, the north, possibly on the coasts, and definitely in the Caribbean," said Miller in an interview published on the website of City Lights Publishers. "…never in the history of the United States has there been such extensive Border Patrol and so much surveillance technology concentrated in our borderlands. Since 9/11, more than $100 billion went into a border-enforcement apparatus that now seems to be growing for the sake of growth."
For the past 15 years Miller has researched and written about immigration and border issues. His writings on this topic have appeared in the New York Times, TomDispatch, Mother Jones, the Nation, Al Jazeera English, and Salon,among other places.
"Todd Miller's book reveals the consequences of hyper-security not only aimed at the southern border, but also present on our football fields, in our churches, our bus stations, and our back yards," said event organizer Diana Barnes, visiting assistant professor of Spanish at Skidmore. "Miller is an engaging and knowledgeable speaker who has a deep understanding of border issues and surveillance fallout."
Miller's talk is sponsored by Skidmore's Department of Foreign Languages and Literatures, the Department of Government, and the International Affairs Program.