Students launch Social Justice Month
November 4, 2014
For the third year running, students at Skidmore College have deemed November "Social Justice Month" and have organized a series of events to increase awareness among their peers and the public regarding challenges to fairness and justice worldwide. Many of the activities are open to the public free of charge.
The planned activities will address such issues as environmental degradation, access to education, volunteerism, hunger, reproductive rights, and LGBT rights.
The program is widely supported on the Skidmore campus, with more than 50 departments and student organizations signing on as sponsors. Local organizations are also participating, including the Franklin Community Center, Giving Circle, and Seeds for Peace.
For more information contact skidmoresjm@gmail.com.
Below is a listing of events open to the public.
Tuesday, Nov. 4
Film Screening of To Educate a Girl
A documentary film highlighting the stories of several girls in Nepal and Uganda who face formidable barriers in gaining access to education. Sponsored by Skidmore's UNICEF chapter.
8 p.m. Emerson Auditorium, Palamountain Hall
Wednesday, Nov. 5
Film Screening of Triple Divide
A documentary film on the environmental impact of shale gas extraction ("fracking"). A discussion led by a Skidmore faculty member will follow the film. Sponsored by Skidmore Unplugged.
6 p.m., Emerson Auditorium, Palamountain Hall
Saturday, Nov.8
Cultural Night Market
Come learn about various international cultures with performances, food, and gifts from a variety of Skidmore clubs and organizations. All proceeds go to the Franklin Community Center, which supports at-risk children with after-school programs. Skidmore sponsor: Asian Cultural Awareness Club
9 p.m., the Spa, Case Center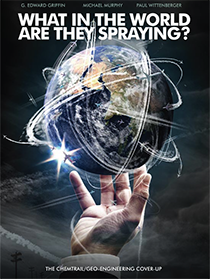 Showing Nov. 10
Monday, Nov. 10
Film Screening, What In The World Are They Spraying?
A documentary that investigates the dangers of using geoengineering techniques to control such factors as global climate, weather patterns, and the chemical composition of soil and water. Skidmore sponsor: United Minds.8 p.m. Gannett Auditorium, Palamountain Hall
Tuesday, Nov. 11
Dialogue and Workshop: "Kat Yang-Stevens and Settler Colonialism"
A discussion and workshop that will examine "settler colonialism" and the oppression of indigenous communities, including racism and the barriers to meaningful multicultural dialogue. The session will be led by Kat Yang-Stevens, a first generation Chinese-American who lives on occupied Cayuga nation territories. Skidmore sponsor: Office of Student Diversity Programs.
4:30 p.m., Intercultural Center, Case Center
Tuesday, Nov. 11
Discussion about ISIS
Professor Feryaz Ocakli, of Skdimore's Government Department, will lecture on the Islamic State of Iraq and Syria (ISIS). The talk will be followed by a question-and-answer session. Skidmore sponsors: Hayat and the International Student Union.
7 p.m., Davis Auditorium, Palamountain Hall
Wednesday, Nov. 12
Presentations from the Giving Circle and Seeds For Peace
Mark Bertrand, founder of the Giving Circle, will discuss the work of his organization in connecting communities in need worldwide with the resources for help. Sue Johnson, founder of Seeds For Peace, will discuss how her organization provides garden tools to war- and weather-ravaged people in many nations. Skidmore sponsor: Benef-Action.
8 p.m., Emerson Auditorium, Palamountain Hall
Monday, Nov. 17
Film Screening: A Place at the Table
A documentary on hunger in America and proposed solutions to a problem that is a problem that is faced by some 50 million people in the U.S. Skidmore sponsor: SkidEats.
7 p.m., Scribner Library Viewing Room
Tuesday, Nov. 18
Lecture: "The Politics of Sex and Reproductive Justice"
Sara Alcid, from Everyday Feminism, will discuss sexual assault on college campuses and its impact on reproductive rights. Alcid, a queer feminist, is a reproductive health and justice advocate based in Washington, D.C. Skidmore sponsored: VOX
7 p.m., Gannett Auditorium, Palamountain Hall
Wednesday, Nov.19
Film Screening: Bonsai People
A documentary film about individuals and communities that rise out of poverty through the use of microcredit loans. Skidmore sponsor: FeelGood.
7:30 p.m., Emerson Auditorium, Palamountain Hall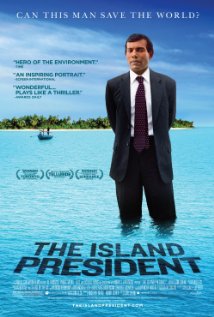 Showing Nov. 20
Thursday, Nov. 20
Film Screening: The Island President
A documentary about the efforts of Mohamed Nasheed, former president of the Maldives, to tackle rising sea levels resulting from climate change. The film provides a candid look at the politics of environmental issues and at life in the Maldives, the lowest-lying nation on earth. A question-and-answer question will follow the film. Skidmore sponsor: International Student Union.
7 p.m., Murray-Aikins Dining Hall, second floor
Friday, Nov. 21
Film: Screening: Pier Kids: The Life
The film follows three gay, transgender youths of color over the course of three years, as they are kicked out of their homes for their sexuality and become homeless on the New York City streets. Skidmore sponsor: Queer Lives in Color.
5 p.m., Intercultural Center, Case Center