UAlbany prof to lecture on Hollywood's depiction of black women
October 22, 2015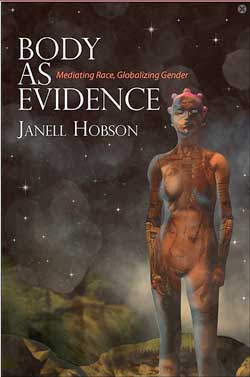 A scholar of global race and gender and of interdisciplinary approaches to literature, film, and popular culture, Janelle Hobson will speak at Skidmore at 6 p.m. Oct. 22 in Palamountain Hall's Emerson Auditorium. The lecture, free and open to the public, is titled "Does Size Matter? Black Womanhood and the Small Screen vs. Big Screen Treatment" and examines the limited representations of back women in Hollywood, including how finance and decision structures in the film and television industry determine the scale of representations of black womanhood on the screen.
Hobson has written two books, Venus in the Dark: Blackness and Beauty in Popular Culture and Body as Evidence: Mediating Race, Globalizing Gender, which has been hailed for challenging the idea that we now live in a "postracial" and "postfeminist" world. An associate professor and graduate director of women's studies at the University at Albany, she teaches courses ranging from "Classism, Racism, and Sexism" to "Electronic Publishing in Women's Studies." Her research has focused on an oral history of women in the English-speaking Caribbean, specifically those living in or originally from Nevis. Along with extensive scholarly writing, she also writes for Racialicious, Feminist Wire, and Ms. Magazine, authoring Ms. cover stories in 2013 and 2014.
Beck Krefting, an American studies professor at Skidmore, calls Hobson "a savvy cultural critic" and says, "We need such voices to remind us that what we assume to be the 'natural' order of things—like that a lead protagonist should be white or that everyone should adhere to white European standards of beauty—is in fact constructed and offers unfair advantages to certain identity categories."
Hobson's lecture is sponsored by Skidmore's American studies department, gender studies program, and academic diversity initiatives.