Small-scale research for a large-scale issue
October 23, 2017
Lucy Walker '19 and geoscience professor Meg Estapa spent the summer analyzing tiny zooplankton to understand a much bigger problem.
It's hard not to make nautical puns when speaking with geoscience professor Meg Estapa and Lucy Walker '19 about their summer collaborative research project.
Estapa, a biogeochemical oceanographer, has set out on several research cruises, including one with NASA, to investigate carbon matter in the ocean and its implications for climate change and our future. The ocean acts as a "carbon sink," in which carbon dioxide emissions fall to the floor. This can be measured by sediment traps. The problem—and the focus of Walker and Estapa's research—is zooplankton. These tiny organisms feed on the falling carbon matter and by swimming into the trap for a quick snack, will skew researchers' results.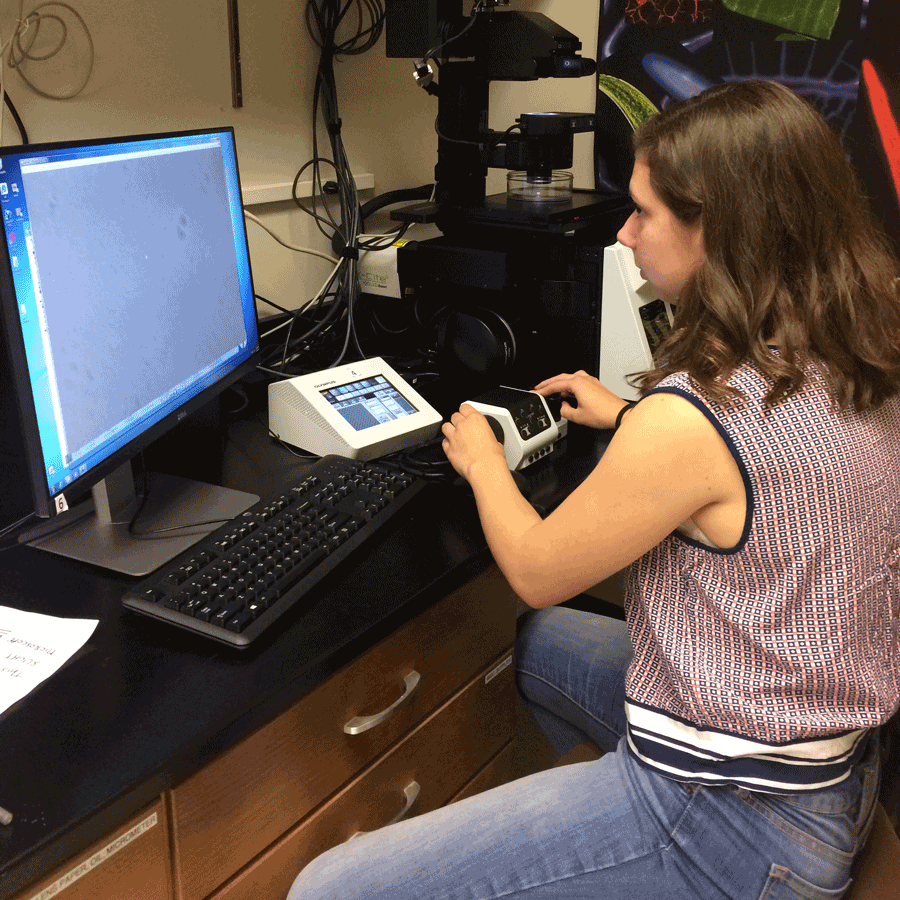 Walker and Estapa investigated types of sediment traps placed in the ocean to determine a design that is best for collecting purely carbon samples and allowing few zooplankton inside. This tiny problem was a big project for Walker, who spent her summer analyzing data samples, taking thousands of images, and counting the number of zooplankton in each sample.
When it comes to summer research at Skidmore, the opportunity isn't only for those in the sciences. "When there's an intersection between a larger project that a faculty member is working on and the interest of the student … that could happen at any point in any student's career." Estapa explained. Walker, for example, began her project as a rising junior while settling into her geosciences courses after transitioning from a pre-med degree. "I instantly fell in love with everything about GE101," she says of the multidisciplinary aspect of the major. "I get to use my love of biology and a background in chemistry to study the earth system as a whole."
Although the summer is over and a conclusion has been drawn, that doesn't mean Walker and Estapa will abandon the project. Walker plans to continue the research throughout the academic year and even into the summer, using the same samples to answer a new question she raised about phytoplankton in collaboration with a researcher in Moss Landing, Calif. Estapa will share the findings with her colleagues and publish the research and results for others in the field.