Skidmore kicks off season with weekend wins
September 5, 2018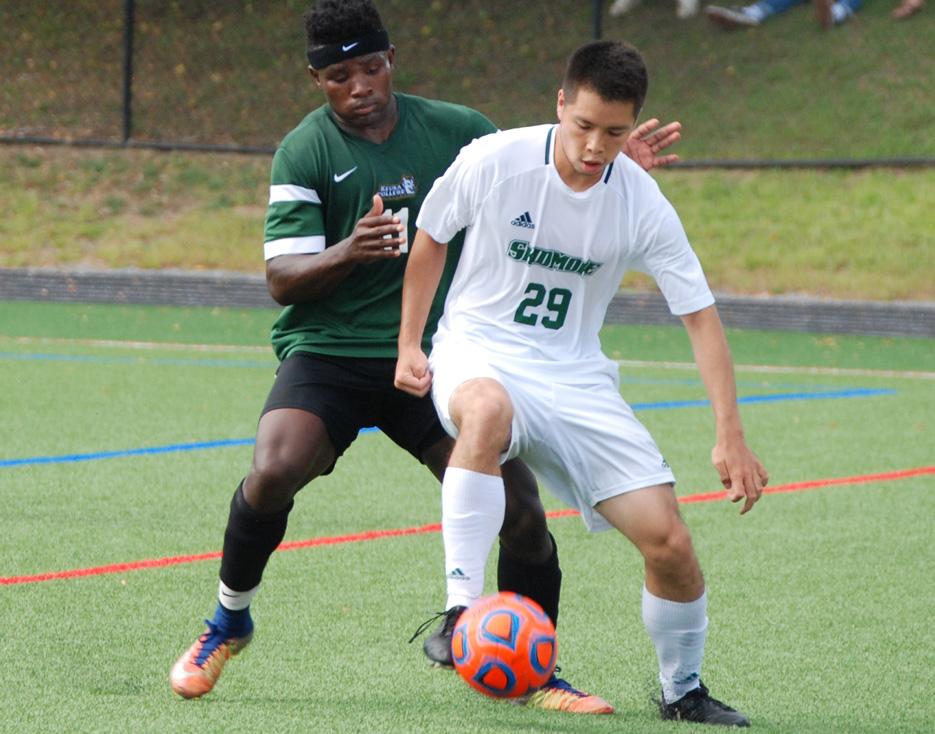 Thoroughbreds fall sports are in full swing with men's soccer posting a win in their home opener at Wachenheim Field.
Out on the road, women's field hockey shook off their own opening day loss with a 4-0 win over Thomas College and women's soccer opened the season 2-0 with a win over Endicott for the third year in a row.
And, in a dominating display, women's volleyball opened their season with a two win sweep.
Check out the game recaps below.
Men's soccer defeats Keuka 1-0 at home opener
An early Ben Poole goal stood up for the Skidmore College men's soccer team as it got by Keuka College in the home opener, 1-0 at Wachenheim Field Saturday afternoon. The Thoroughbreds get their first win to wrap up the opening weekend at 1-1.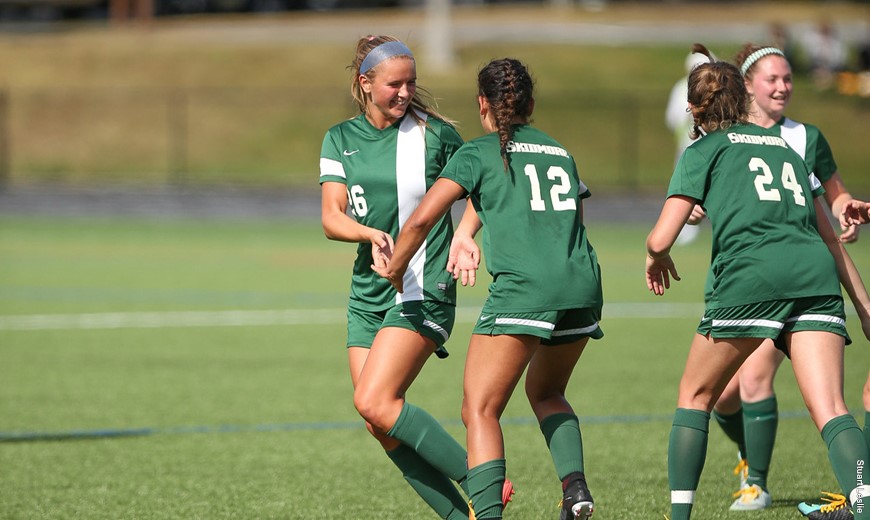 Thoroughbreds edge Endicott
Carly Craft's first career goal was the difference for the Skidmore College women's soccer team, as it completes the weekend with two victories following a 1-0 win over Endicott, in non-conference action at Hempstead Stadium Saturday afternoon. Skidmore begins the season 2-0 for the third straight season.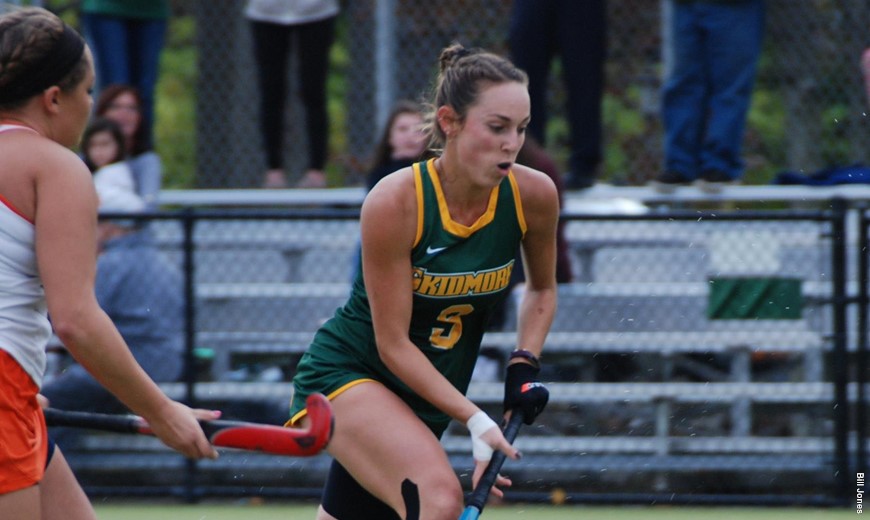 Field hockey bounces back with shut-out
The Skidmore College field hockey team shook off an opening day loss with a 4-0 road win over Thomas College Saturday afternoon. Gabby Hyman led the scoring with a pair of goals for the Thoroughbreds.
Volleyball opens season with dominating sweep
A dominating pair of performances by the Skidmore College volleyball team led to a doubleheader sweep on the first night of matches at the Springfield Invitational. Skidmore opened the season with a 3-0 victory against Lawrence, then completed the night with a 3-0 victory against Rhode Island College.