Your everything-Skidmore trivia quiz
February 19, 2019
You may spend several years, hundreds of days and thousands of hours here, but how well do you really know Skidmore College? Test your knowledge with our 20-question trivia quiz. Then, challenge your fellow #Skid4life friends to a Skidmore knowledge face-off.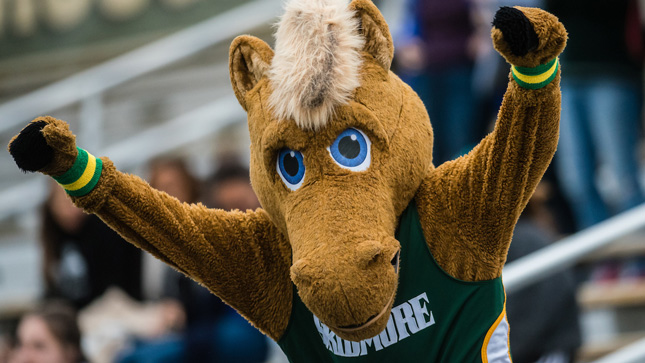 Warmup
Stretch and take a deep breath. Then, close your eyes and picture yourself at Skidmore. Ready? Let's get started with a few easy facts.

True Skidkid territory
Feeling good so far? Let's get to some more Skid stuff. Calling all Skiwizards and ThoroughBears (members of just two of some 120 student-run clubs). These questions are for you.

#Skid4life status
From the top of Jonsson Tower to the basement of Lucy Scribner Library, you've been everywhere, seen everything and mastered every Skidmore fact. Here are a few challenging questions that only a few experts may know.
How did you do?
With award-winning dining and dorms, a vibrant college community, and 1,000 acres of natural beauty — there's a lot of ground to cover and facts to remember.
But worry not, you can call yourself #Skid4Life as long as you can finish this phrase: