Fall courses at Skidmore "keep it current"
August 18, 2020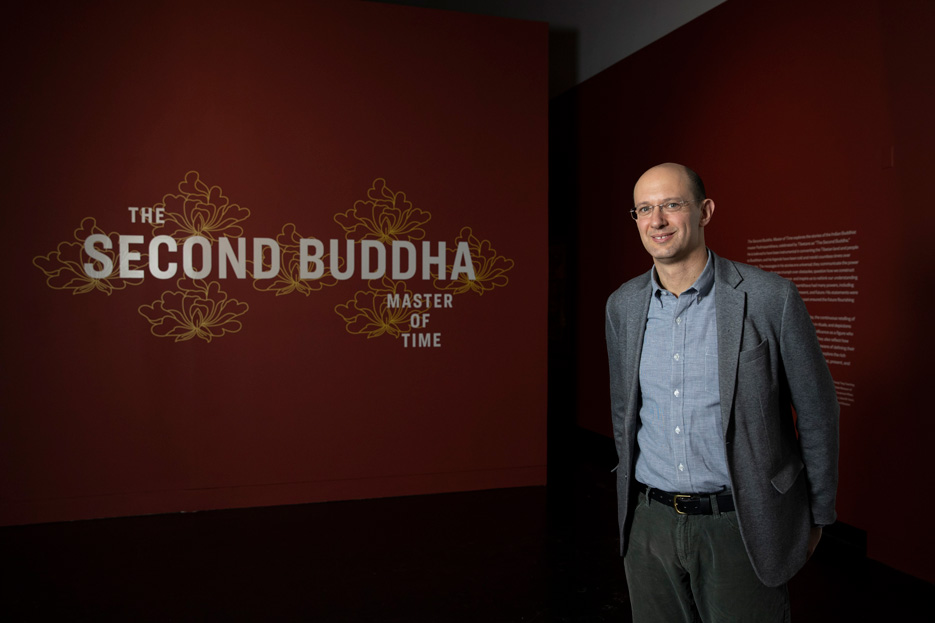 Marketa Halova Wolfe's economics courses at Skidmore extend far beyond the classroom to provide tools for understanding complex social issues, including the contemporary challenges associated with COVID-19.
This spring, students in her 200-level Macroeconomic Theory course assessed economic policies proposed by U.S. presidential candidates and made projections about their economic impacts. Wolfe quickly realized that the lessons of the coronavirus pandemic also provided a learning opportunity for students.
"I always keep it current — current data, current economic situation, current policies. I was certainly planning on doing that, but it seemed like there was an opportunity to do more, so I thought of a new course," the associate professor of economics said.
She brought up her idea in a Zoom session with colleagues in the Economics Department, who immediately agreed to join her in co-teaching a new, interdisciplinary course — the Economics of COVID-19 — which will be taught in person to students on campus this fall.
Wolfe and her colleagues are not alone in pursuing innovative approaches to teaching this fall: From Asian studies to arts administration, Skidmore faculty are exploring creative new interdisciplinary courses and approaches to learning in person, online and in hybrid learning environments. Students are also gaining practical, hands-on skills as the Skidmore community navigates the complexities of the pandemic together.
"We're not only providing the courses that students would traditionally have, but — amid this busyness that we all have — creating new courses about what is in the news," Wolfe said. "The Economics of COVID-19 course will be very current and hands-on. Students will be pulling and analyzing data."
Associate Professor of Economics Marketa Halova Wolfe will teach the Economics of COVID-19 in person with colleagues Professor Peter von Allmen, Assistant Professor Sandra Goff and Assistant Professor Rodrigo Schneider.
Wolfe will begin the semester with an overview of large-scale issues, including unemployment, the recession and international aspects of the crisis.
Assistant Professor of Economics Rodrigo Schneider, who is originally from Brazil, will offer additional international perspective while also speaking about specialized areas such as public finance and the budgets of local governments. Professor Peter von Allmen will speak about health economics and sports economics, while Assistant Professor Sandra Goff will consider behavioral and environmental economics and the role of philanthropy in dealing with the pandemic.
"We're hoping to attract a wide range of students who maybe otherwise might not have taken an economics course," Wolfe said. "Having students from a variety of disciplines should also make for interesting discussion about policies and where the economy is heading. At the same time, students who want to become majors will be able to meet four faculty members and get a sense of the range of topics in the field of economics."
Whereas the Economics of COVID-19 will be taught in person, other Skidmore professors have developed interdisciplinary online courses that teach other practical skills in a world shaped by the pandemic.
I wanted to develop a course that would engage, in really creative and substantial ways, with the present situation.

Benjamin Bogin

Associate Professor and Director of the Asian Studies Program.
Bogin teamed up with Adam Tinkle, assistant professor of media studies and director of the John B. Moore Documentary Studies Collaborative (MDOCS), and Tom Yokishami, assistant director of engagement for the Tang Teaching Museum and Art Gallery, to create a new online course exploring how the Tibetan Buddhist concept of bardo intersects with the pandemic.
"The bardo concept itself is really a Tibetan Buddhist tradition of thinking about the intermediate space between two determined moments," said Bogin, who organized a three-day event in 2019 at Skidmore called "Bardo Now" in conjunction with an exhibition at the Tang. "I thought that the bardo concept was a very helpful frame for thinking about the moment we are in right now, where this global pandemic has changed everything we know about our ordinary functioning as a College and, more broadly, around global economies, travel and just day-to-day life."
Bogin said he is excited by the new learning opportunities the fall semester presents. "It was very liberating in a way to think that I could completely re-imagine what a course would look like and take this as a chance to experiment and respond to the present moment in connection to what I happen to know, which is Tibetan Buddhism," he said.
As students learn about the traditions of the Himalayas, they will also develop the technical skills to produce a complete podcast series on the topic and conduct interviews with prominent figures who are applying the bardo concept in their own work, such as "Lincoln in the Bardo" author George Saunders and performance artist Laurie Anderson.
"I'm hoping this is a course where students will gain some hands-on, practical skills. Regardless of how long this period of increased remote learning works, I think it's pretty clear that spending time working on things through online meetings, video conferencing and listening to recordings is important — these are going to be increasingly part of all of our lives," said Bogin.
That sentiment has also infused Skidmore's Arts Administration Program, which trains students for leadership roles in music, dance, theater and the visual arts. Shelley Joyce, a lecturer in the program and managing director of Arthur Zankel Music Center, has adapted her course, which allows students to organize an event at the Zankel, to reflect the major changes in 2020.
"The whole arts world has changed 100% from last March and will continue to change through crisis and through change, not only because of COVID-19 but because of the Black Lives Matter movement," Joyce said. "Using those two themes as a focus, we decided to adapt this class to talk to professionals in the industry about what's happening with regard to COVID-19 and the emergence of Black Lives Matter and to focus on our future. How do we lead moving forward? How do we respond to this change as young arts administrators going out into that field?"
In 2019, students in Shelley Joyce's Structured Field Experience course brought the band Rubblebucket to campus. Students this fall will organize an virtual program for the Zankel Music Center.
The hybrid course — Structured Field Experience: Leading Crisis and Change in the Arts — will include in-person and online components. Joyce calls it "a mini-internship in arts production." Students will meet virtually with arts professionals from Broadway to Saratoga Springs' Beekman Street Arts District and then organize an online event based on their own interests to livestream to the broader community.
"We're going to spend a great deal of time discussing how they want to represent the campus in this moment," Joyce said. "That's the great thing about Skidmore — we focus on the individual voice as well as the liberal education."