Career Connections: The Skidmore bond encapsulated
December 7, 2020
When Stephanie Hon '16 set out to create a movement around sustainability in the personal care space, she found she could count on her Skidmore family and experiences in more ways than she imagined.
And as the founder and CEO of Cadence, a New York City-based startup that offers an innovative alternative to the single-use travel-size bottles and plastic bags that flood landfills and oceans each year, Hon has become a role model to future students like Natalie Jew '23, who interned as a communications associate with the company over the summer.
From discussing ideas and strategies with Hon, to getting life and career advice from public relations consultant Sophie Dodd '16 of People magazine and learning programs from operations consultant Emily Manges '16 — both part-time contributors at Cadence — Jew has also learned the value of Skidmore's supportive alumni network.
"Steph has been a really great mentor and someone to look up to. A lot of Skidmore people reach out to her for advice as a CEO, and she tries to answer each one because of how much Skidmore has given to her," said Jew, a double major in management and business and English at Skidmore. "In one summer, without having done anything in business before, I was in weekly meetings with the CEO, presenting to the entire company and working with publications from Forbes to Parade, People and Us Weekly. I don't know any person my age who gets to do that."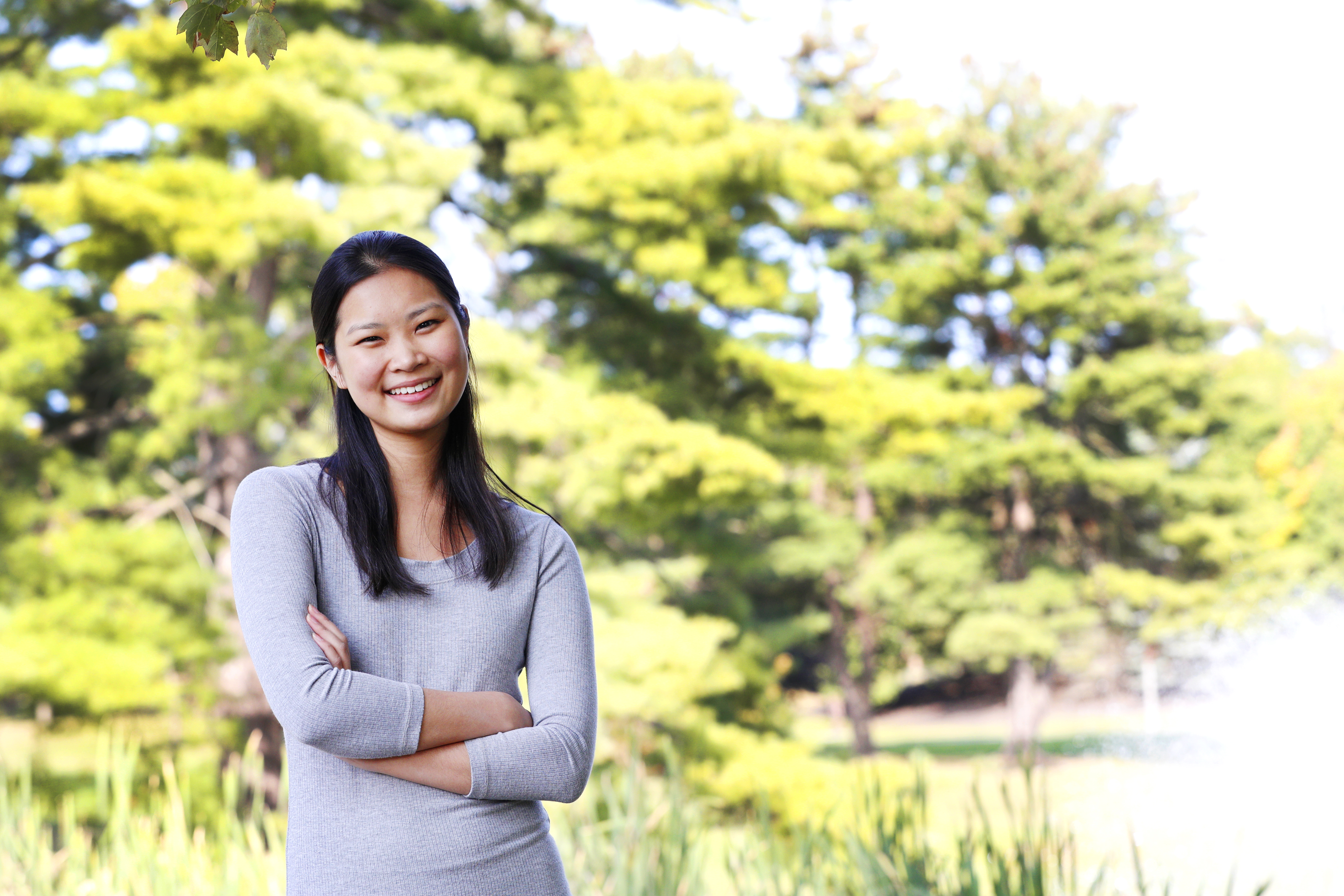 Natalie Jew '23 learned valuable skills from a number of Skidmore alumni during an internship with the New York City-based startup Cadence, led by founder and CEO Stephanie Hon '16.
Hon, an avid rock climber, launched Cadence in 2017 after being inspired by a conversation with a group of women she met on a weekend camping trip. To address the wasteful and cumbersome use of multiple single-use plastic bags and containers, Cadence manufactures magnetic, refillable capsules from recycled plastic that can be linked together for easy organization and transport of personal care products.
After double-majoring in psychology and dance and minoring in business at Skidmore, Hon took a full-time position as manager and head editor for the Reel Rock film tour after graduating. She simultaneously worked additional side jobs to save up money before making Cadence her sole focus in January 2019.
"Skidmore was such a life-changing experience for me — I loved, loved my time there," said Hon. "Business majors aren't the only ones who are given the tools to start a company. I think the skills that a school like Skidmore teaches — to be self-sufficient, to work really hard, to hustle, to be really creative and to find unique solutions to problems — are the best tools."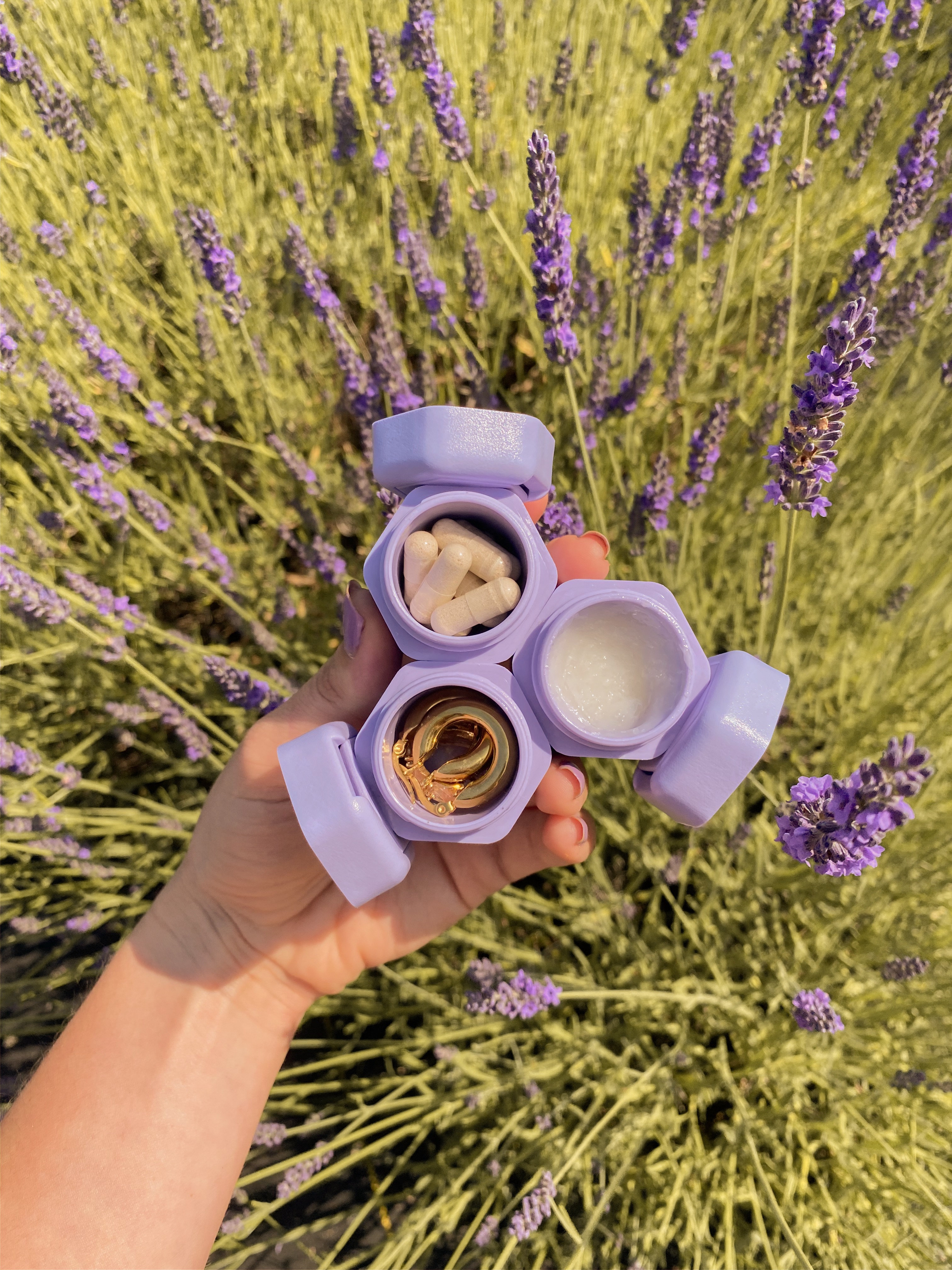 With an exceptional work ethic and a creative eye for marketing and branding already in her toolkit, Hon reached out to Brianna Barros, a fellow 2016 Skidmore graduate with an extensive business background, for help with Cadence's investments, financials and inventory. "She's now one of my closest friends," said Hon. "She's just been so incredibly helpful and really took me under her wing, and she is an adviser to this day."
Hon raised $400,000 from angel investors last summer, thanks in large part to Skidmore alumna Shira Kates '97, who is a fan of the product line and connected Hon with other supportive New York City angels. Former classmate James McArdle '16 is also among Cadence's investors.
And yet another Skidmore alumna — Rafaela Iturralde '18 — became involved with Cadence as an environmental advisor after Hon tabled at Skidmore and connected with A.J. Schneller, assistant professor of environmental studies and sciences, to offer opportunities to current students.
Jew reached out to Cadence after a friend forwarded her an email about an open blog position with the company, which evolved into her summer public relations role.
"What we need at a startup is a really driven, smart self-starter who is asking a lot of questions, who can figure things out on their own," said Hon. "Natalie sought us out, so it's awesome that she is really thinking outside of the box."
Although Jew's summer internship was entirely remote due to COVID-19, she met with Hon, Dodd, Manges and others at Cadence through Zoom and Google Hangouts to go over marketing, celebrity gifting, writing pitches, product fulfillment and more. "It's really cool to see how a company works at all levels," Jew said. "I got to do a little bit of everything. I got to do work that matters and see how it has an impact."
In addition to having her new Skidmore family in her corner — poised to support her in future endeavors and even bond with her over topics like campus housing — Jew will be able to draw on her new skills and confidence as she looks forward to the rest of her time at Skidmore and chooses a career path.
"At Cadence, I surprised myself with how much I was able to do," she said. "So whatever I want to do in life, I have that foundation and I can learn to do anything."
Learn more about Cadence at keepyourcadence.com.
---
This article appeared in the fall 2020 issue of Scope magazine.