New Senior Success Series helps graduates with pandemic career planning
January 20, 2021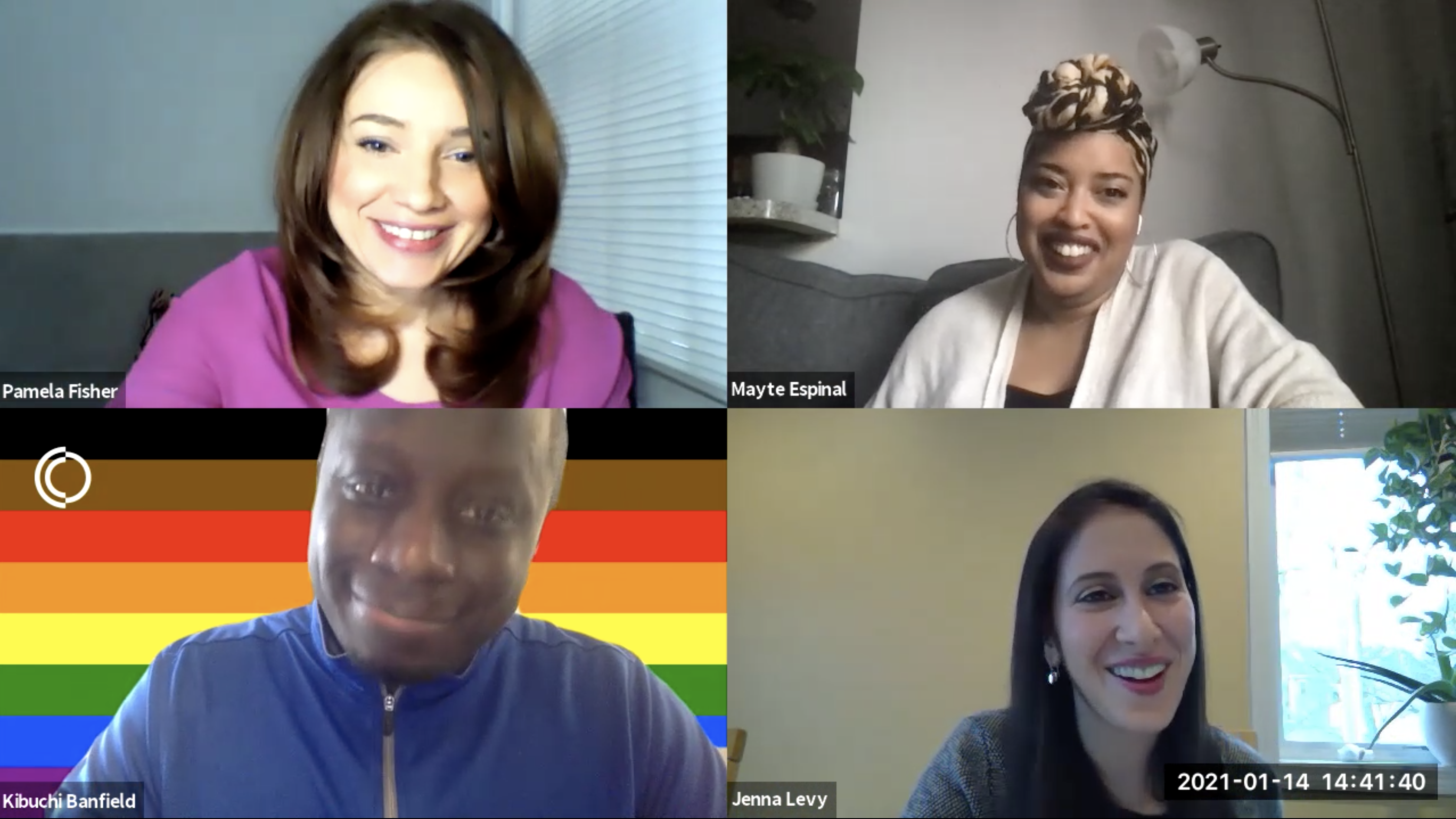 When Rachael Borthwick '21 was elected Student Government Association president in spring 2020 amid a global pandemic and a national economic crisis, she immediately set to work with various Skidmore departments to help her fellow students prepare for the challenges ahead.
Aware of the essential role the College's Career Development Center plays in helping students plan for life after college, Borthwick spoke with CDC staff via Zoom over the summer from her hometown in Scotland. By October she was collaborating with Kim Crabbe, associate dean of student affairs in the Career Development Center, to survey seniors about their hopes, fears and questions about the future.
"During the fall semester I heard multiple concerns from members of the Class of 2021 about grad school applications during COVID, job applications and uncertainty about the future," said Borthwick. "I thought it would be important for student government to support initiatives planned by the CDC. That's when I found out about the Senior Success Series. I was instantly on board."
Informed by the Class of 2021's survey responses, the CDC's inaugural Senior Success Series, held Jan. 11-15, became a weeklong slate of virtual programming featuring 25 special guests — mostly Skidmore alumni and career advisors — who enthusiastically signed on to share their wisdom and experiences with soon-to-be-graduates.
Since last year's Commencement, the CDC has been sending weekly updates of jobs, resources and events to the Class of 2020, as well as promoting Skidmore's unique, full-service career counseling for life. Upon learning about the new Senior Success Series, Class of 2020 President Jinan Al-Busaidi reached out to the Career Development Center to ask if her classmates, whose senior year was also greatly impacted by COVID-19, could attend the event as well.
In all, more than 300 virtual seats were filled by Skidmore seniors and recent graduates who attended one or more Senior Success Series programs. For current students, the first-of-its-kind initiative was an opportunity to stay connected and make the most of College resources during the extended winter break. Sessions offered advice for interviewing, networking and job searching. Others provided information about gap-year programs, graduate school preparation and fellowships. Another served as a post-graduation forum for international students.
Several of the panels were aimed at boosting financial confidence, including "10 Things about Money Every Skidmore Grad Needs to Know," facilitated by financial planner Ally Jane (Grossman) Ayers '10. Consultant and author Kate Dixon, parent of a 2020 graduate, taught a session on salary negotiation, while human resources professional Kristen Stroebel '02 spoke about navigating employee benefits.
As Skidmore seniors and recent graduates research potential employers, company culture is also a very important factor to consider, contended the panelists of "Navigating Corporate Culture." Skidmore graduates Jenna Levy '09, people consultant at Google, and Kibuchi Banfield '08, regional vice president at Collective Health, joined Mayte Espinal, a diversity sourcing recruiter from Salesforce, in discussing why culture matters at any organization — whether big, small, private or nonprofit.
"I think culture is what attracts and retains employees," said Levy. "When you spend so much of your week at one place, you can feel that culture, whether you're working from home or in the office. And if you don't feel included or valued, you're much less likely to be enjoying your work and giving 100% of yourself to your job."
Jason Sherwin '09, who majored in management and business at Skidmore, now serves as director of strategic partnerships, healthcare, at CLEAR. He spoke about balancing graduate school with employment during "The Crooked Mile Panel Discussion."
Graduates entering the workforce amid the current economic crisis were also particularly interested to hear from contributors to "The Crooked Mile Panel Discussion," who described their own winding journeys through another challenging moment in history, following the Great Recession of 2008. Alumni from the classes of 2009 and 2010 told stories of strength, resilience, adaptability and creativity during a time when the world feels out of order. They also shared thoughts on the value of their Skidmore experiences, which gave them vast opportunities to practice hands-on skills through research, presentations and team and independent projects.
"I have the sense, especially now that I'm working professionally, that my Skidmore bachelor's is worth a lot more than some people's master's degrees," said Matt Shrensel '09, a geosciences and environmental studies major who now works with the Oregon Department of Environmental Quality.
Jason Sherwin '09 told recent and soon-to-be graduates that while the job market may be challenging now, it is important to always be "planting seeds" from which future opportunities can grow.
"It's all about people and connections, telling your story and getting yourself out there," he said. "It seems scary, but people want to talk to you. People want to help."
Skidmore students can connect with alumni and parents anytime through the CDC's Career Advisor Network. Skidmore's exclusive job-interviewing event for seniors, which is typically held in person in New York City, will this year be offered as a virtual Skidmore Recruitment Week from March 22-26. The annual event pairs prospective graduates with recruiting employers from top companies.