A bustling summer at Skidmore College
July 15, 2022
Over the summer, Saratoga Springs, home of Skidmore College, is a popular tourist destination that boasts a full lineup of performances at Saratoga Performing Arts Center, Thoroughbred horse racing at the famous Saratoga Race Course, a booming downtown filled with quaint shops and gourmet restaurants, and much more.
Skidmore's lush campus also offers unique learning experiences, rich cultural programming at the Tang Teaching Museum and Art Gallery and Zankel Music Center, and an array of other engaging summer programming.
Here are a few scenes from this summer at Skidmore College.
---
Skidmore's Tang Teaching Museum provides a variety of experiences during the summer, from exhibitions and tours to its family-friendly Upbeat on the Roof concert series, which features music ranging from folk tunes to Cuban beats. Above, Heavenly Echoes kicks off the series with Southern-style gospel songs July 7. The series continues through Aug. 18.
Skidmore offers a variety of learning experiences, from summer camps to creative courses that bridge the arts and sciences. Above, Sophie Deal '25 welds during a sculpture class with Assistant Professor John Galt.
Morgan Foster '23 and Avery Blake '23 fly a drone as part of a summer collaborative research project with Charlie Bettigole, director of Skidmore's GIS Center for Interdisciplinary Research, on the impact of the spongy moth on the region.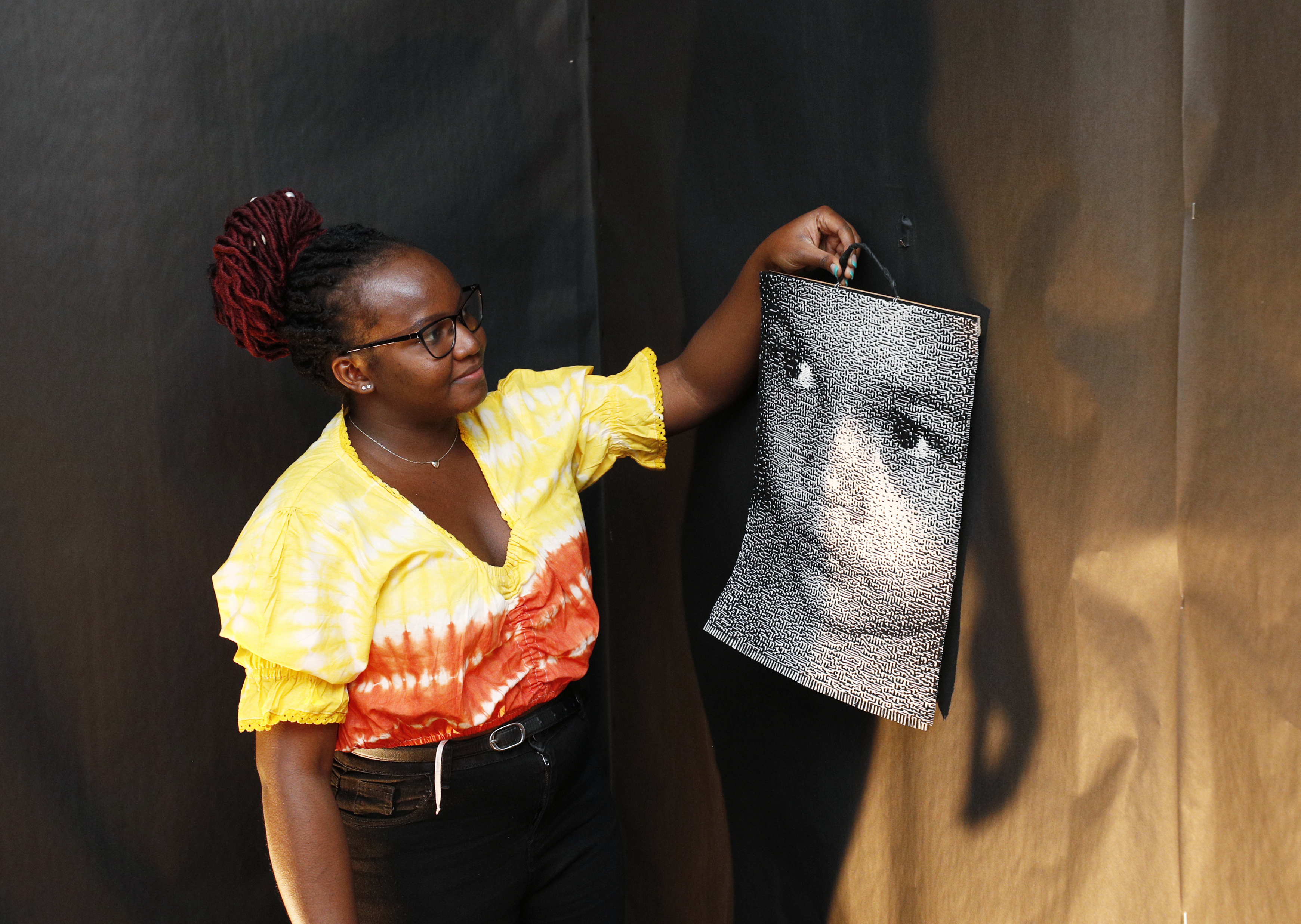 Victoria Thorpe '23 hangs a woven image in Tisch Learning Center as part of interdisciplinary research led by Associate Professor of Psychology Denise Evert assessing viewer responses to art.
Recent graduates Julia Danielsen '22, top, and Emily Chase '22 build a hoop house for growing winter greens, such as kale and spinach, next to the Skidmore Community Garden, which provides vegetables to Skidmore's renowned Dining Services team.
Orla Keating-Beer '22, right, sets up a scene for a stop-motion animation during a summer course taught by Instructor Paris Baillie '17, left.