Skidmore Spotlight: Peter Sickler
September 14, 2018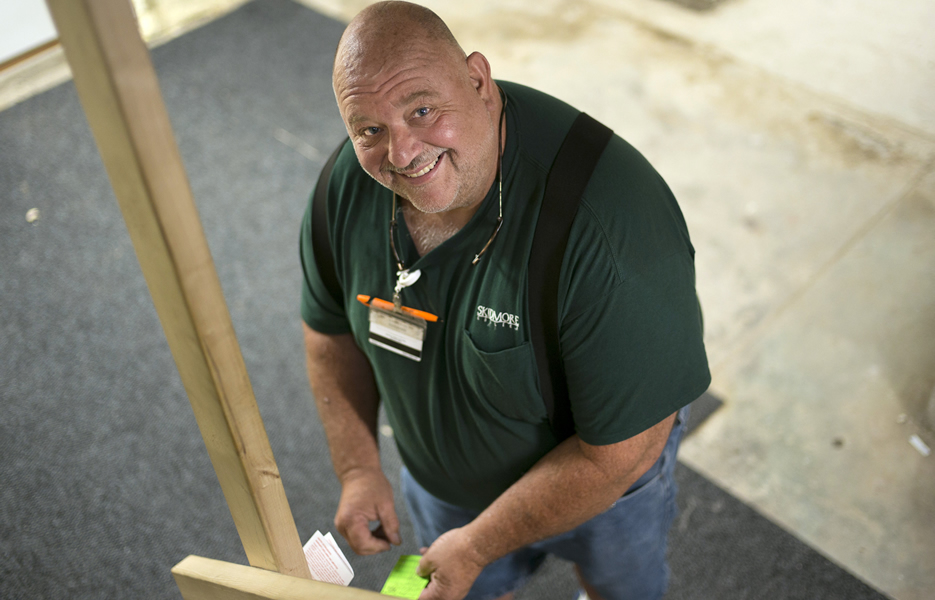 Peter Sickler works as a maintenance mechanic for Facilities Services and has been at Skidmore for nearly 40 years. In addition to his current role, Sickler has worked in housekeeping and as a boiler operator.

Sickler's time at Skidmore is a family tradition. He said, "My father worked here, my grandfather worked here, my great-uncle was the head mason on the old campus, and my mother worked in Fathers Hall."

"What I love about Skidmore is the atmosphere. The people are friendly and considerate," said Sickler. "I also like what I do. It's always different with no repetitive tasks and a new mission each day."

Sickler said that some of his duties include life safety testing, fire extinguisher checks, maintaining air handling units, maintaining pumps, inspecting generators, and resetting fire alarms.
"We're on call 24 hours a day, seven days a week and that sometimes means traveling through sleet, thunderstorms or snow to save the day," said Sickler. "One time, there was a fire in a laundry room, and I was the first person there. I put the fire out just in time to save lives."

When not at Skidmore, Sickler makes the most of his time enjoying camping, boating and other outdoor activities with his family. He said, "Life is short, you never know if there will be a tomorrow."