Skidmore Spotlight: Jennifer Marquette
January 29, 2020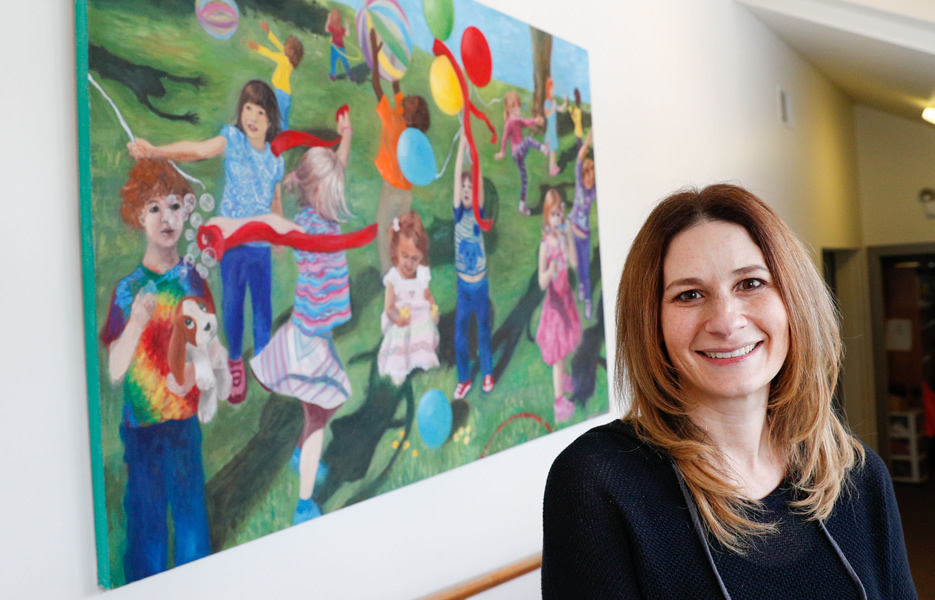 Jennifer Marquette works in the infant room at Greenberg Child Care Center, where she is responsible for the care of eight infants, ages 8 weeks to 18 months old, along with the help of a co-teacher. Aside from providing basic care, she focuses on creating the nurturing, bonding and cognitive experiences that developing infants need.

"Every child has their own individual personalities and individual needs and learning each and every one is a very important part of the job," she said.

Marquette joined Skidmore in February 2000 and is coming up on her 20th anniversary at the College. She enjoys seeing her students start to learn language and problem-solving by experiencing books, playing with toys such as shape sorters and puzzles and doing art projects like coloring and painting.

"Watching them learn is one of my favorites parts of the day, besides all the hugs," she said.

As a Skidmore employee, she also enjoys taking in the beautiful campus scenery and having access to fitness classes, the campus athletics center, library and dining hall.

When not on campus, Marquette enjoys being a mom and living in Saratoga Springs, particularly visiting Broadway and attending concerts at Saratoga Performing Arts Center.