Inside the New Cuba: Reconciling Socialism and the Market Economy
This travel seminar will explore Cuban social and cultural dynamics associated with the "Special Period in a Time of Peace" that began with the dissolution of the Soviet Union in 1991. The seminar will trace how the contemporary issues relate to the evolution of Cuban society from the revolution of 1959 to the present, with a particular focus on the impact of the revolution on Cuban society, as well as on the contemporary history of Latin America and the United States. In many ways Cuba has been an experimental society since the revolution. The theory and practice of socialist thought and its effect on the welfare of the Cuban nation will be examined through a variety of lenses, including those of class, race, gender, religion and sexuality. The current strains on Cuban socialism will be discussed in the context of socialist and capitalist economics and political systems, particularly those of Cuba and the U.S. Life in Cuba through the dissolution of the Soviet Union and the U.S. embargo will receive special attention. Through intellectual engagement with faculty and guest lectures and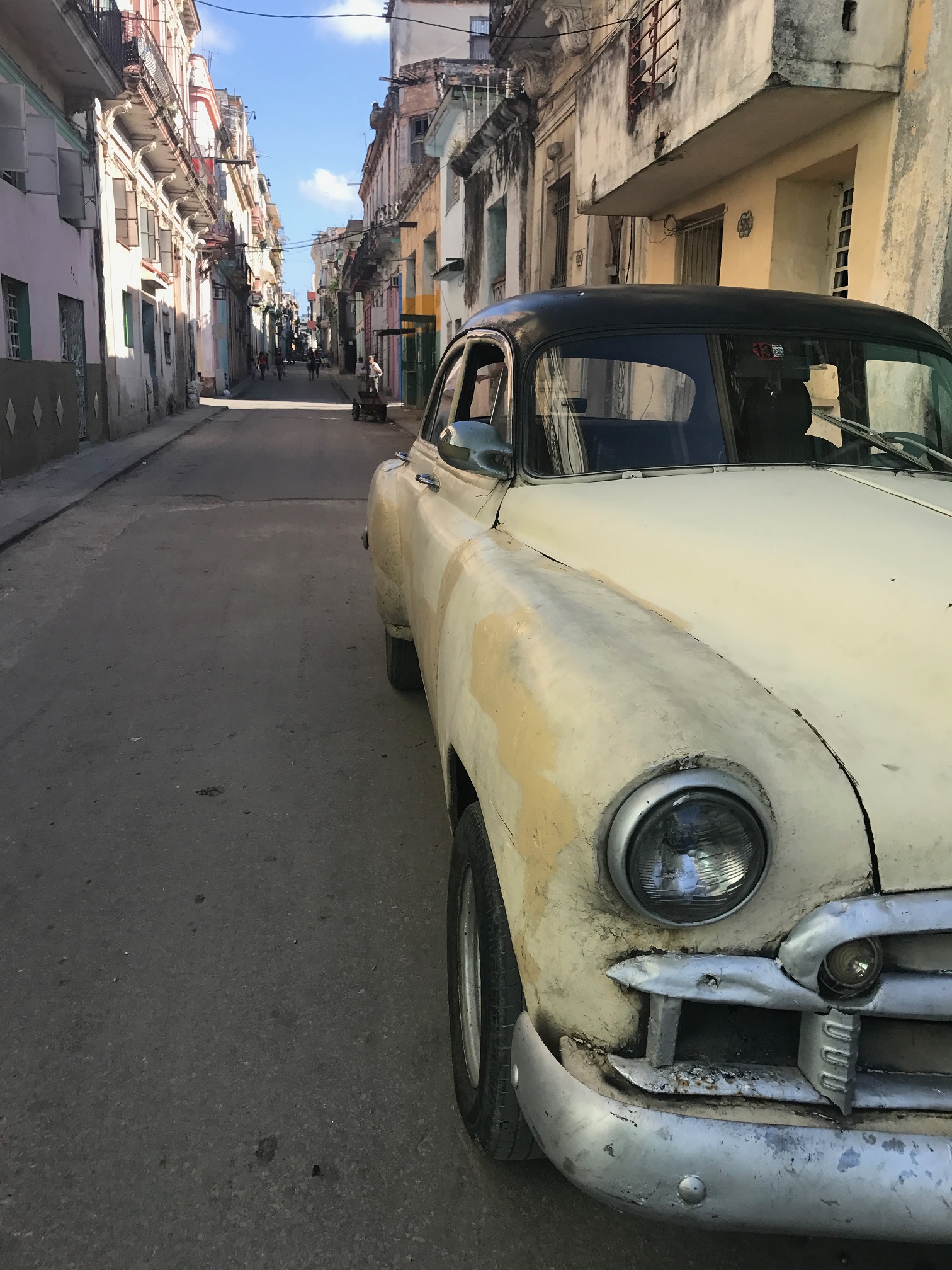 visits to museums and community organizations, and the personal experience of living in Cuba for three weeks, students will be able to achieve a better understanding of the complexity of this exceptional historical moment in Cuba, as well as re-imagine the place and reality of a new Cuba in the political map of the twenty-first century.
The 3-week travel seminar begins in Havana, the capital city, with walking tours and visits to neighborhoods, community projects, and art and history museums. Guest lectures and museum visits provide background on Cuba's colonial and post-colonial ties to Europe, Sub-Saharan Africa, the Caribbean, and the U.S. Site visits and cultural activities engage with social and cultural diversity related to work and family life, education, health care, the arts, environmental conservation, and urban planning. The second part of the program tours the countryside with visits to a range of sites, including the Bay of Pigs, a national park, beaches, former sugar mills, regional history museums, historic monuments, and Afro-Cuban cultural and religious organizations. The program includes guided tours of Santiago de Cuba and other principle cities such as Matanzas, Cienfuegos, Trinidad, and Santa Clara. Students use information from site visits to develop projects on a particular topic of interest. Throughout the program, students deepen their knowledge of Cuban culture by lodging and eating meals with homestay families (casas particulares). There is no language requirements and English is the language of instruction. Students are encouraged to complete coursework in Spanish prior to traveling to Cuba, and students, with proficiency in Spanish will have many opportunities to use and develop Spanish language skills in natural settings.
Learning Goals
This course will enhance students' abilities to:
Understand the social and cultural dynamics of post-Solviet Cuban society.
Understand the changes of Cuban society from the revolution of 1959 to the present, including the effects of the dissolution of the Soviet Union and the U.S. embargo.
Understand the impact of the revolution on contemporary Cuban society and culture, including in work and family life, education, health care, the arts, environmental conservation, and urban planning.
Apply anthropological and sociological perspectives for studying sociocultural diversity, particularly related to class, race, gender, religion, and sexuality.
Explore museums and historical sites as spaces for representing history and expressing culture values.
Identify how Cuban socialism relates to socialist and capitalist economies and political systems, particularly those of Latin America and the U.S.
Reflect critically about social and cultural issues in post-Soviet Cuba, particularly by identifying and challenging assumptions embedded in U.S. perspectives of Cuba's current social transition. This may include questioning personal values, ideas and practices.
Sample of On-Site Activities*
On-site program orientation with walking tour of Vadado neighborhood
Walking tour of Old Havana
Cannon Blast Ceremony at El Morro Castle
Museum of the Revolution
Cigar factory
Fine Arts Museum
Walking tour of Cayo Huseo
Dance class
Visits to healtcare organizations
Visits to a local school and/or a community project
Exchange with cooperative business and a private business
Fabrica de Arte
San Severrino Castle and Slavery Musuem
City tour of Cienguegos
Music discussion with local chapter of UNEAC
Walking tour of Santiago including Casa de Africa, Santa Ifigenia Cemetery and San Pedro Fortress
Visit to Casa del Caribe (Carribean Studies Center)
Visit Che Guevara Mausoleum in Santa Clara
Lectures with local experts
*subject to change
important information
Dates: May 24 - June 14, 2021
Corequisite: Students will enroll in AN 252A (The New Cuba: Social Change and Cultural Identities) for the spring 2021 semester.
Credits: 1 credit for AN 252A and 3 credits for TX200C.
Program Fee: The anticipated fee is $4,500 to $5,000, depending on enrollment. The program fee includes Skidmore tuition; round-trip airfare between New York and Havana, Cuba; ground transportation for program excursions; on-site accommodations in shared rooms; meals (in accommodation and a meal stipend); visa; international medical insurance; entrance fees; local resource faculty and staff; excursions and Skidmore faculty. Financial aid is available for eligible students.
Meals and Accommodation: Students will stay in double rooms in casas particulares, Cuban homestay accommodations, in each of the host cities. Two meals a day are included at the casas particulares. There are additional group meals (7 meals). Skidmore students will receive a meal stipend for the remainder of their meals.
Flights: Roundtrip airfare from New York City to Havana, Cuba is including the program fee. Students are required to make their own way to/from New York City.
Application Process: The deadline for applications is October 15, 2020. Students are required to apply for Travel Seminars through the MyOCSE portal. Applications will be reviewed and students will be notified of acceptances before spring 2021 course registration. Students will then be required to register for AN 252A for the spring 2021 semester.
questions?
Stop by the OCSE office (Starbuck 202) or contact Professor Michael Ennis-McMillan (mennis@skidmore.edu) directly.