Jewish Student Life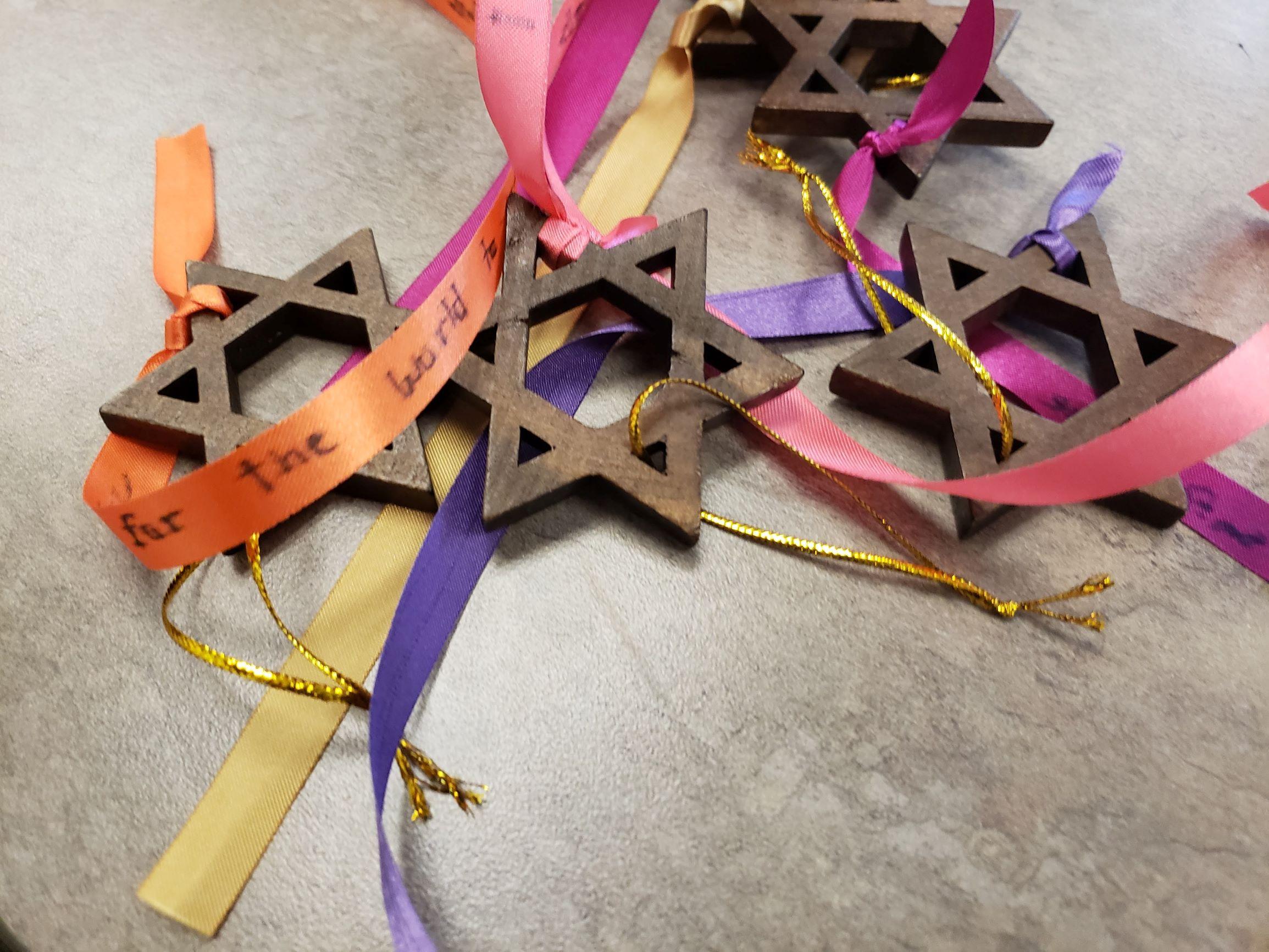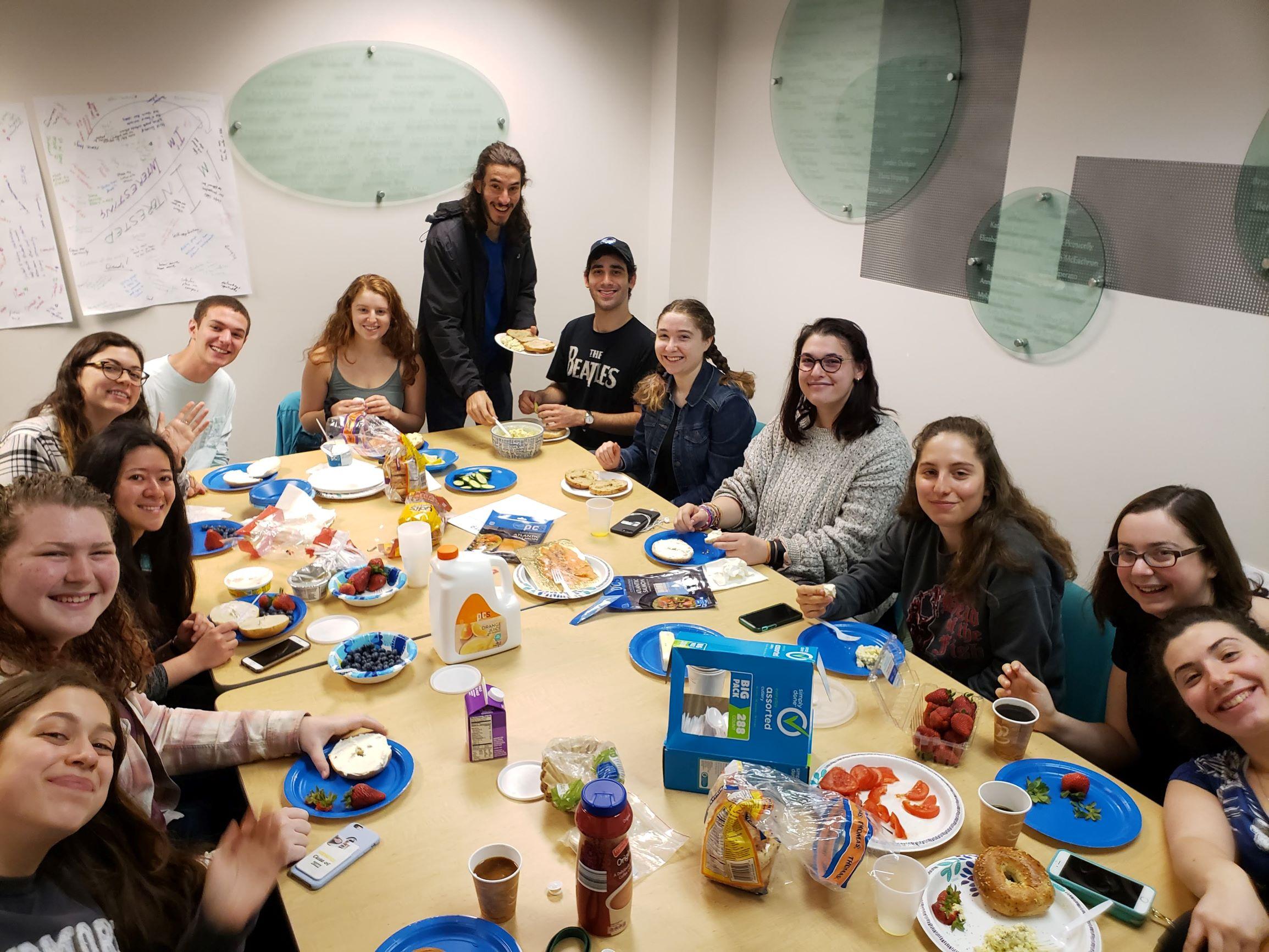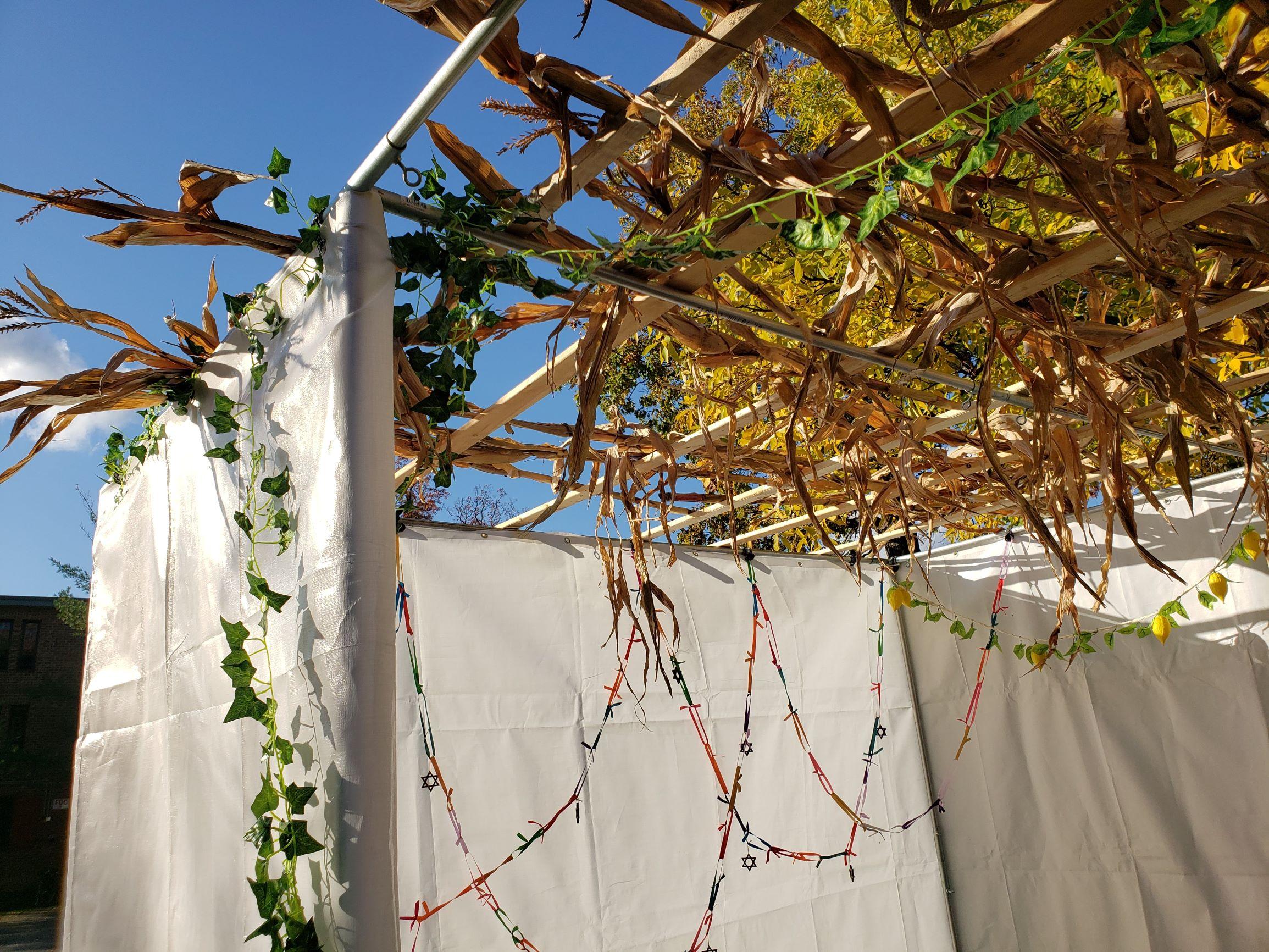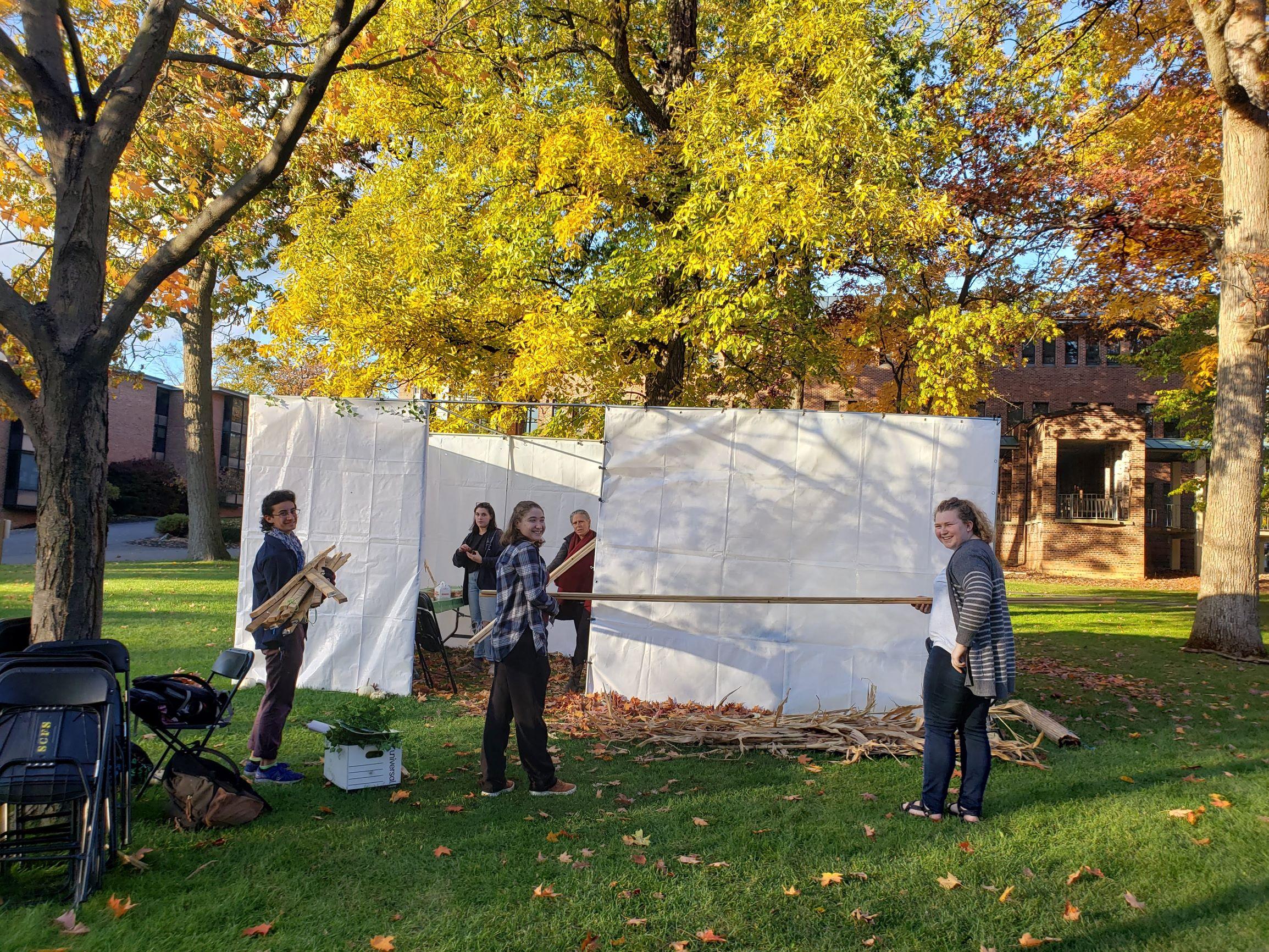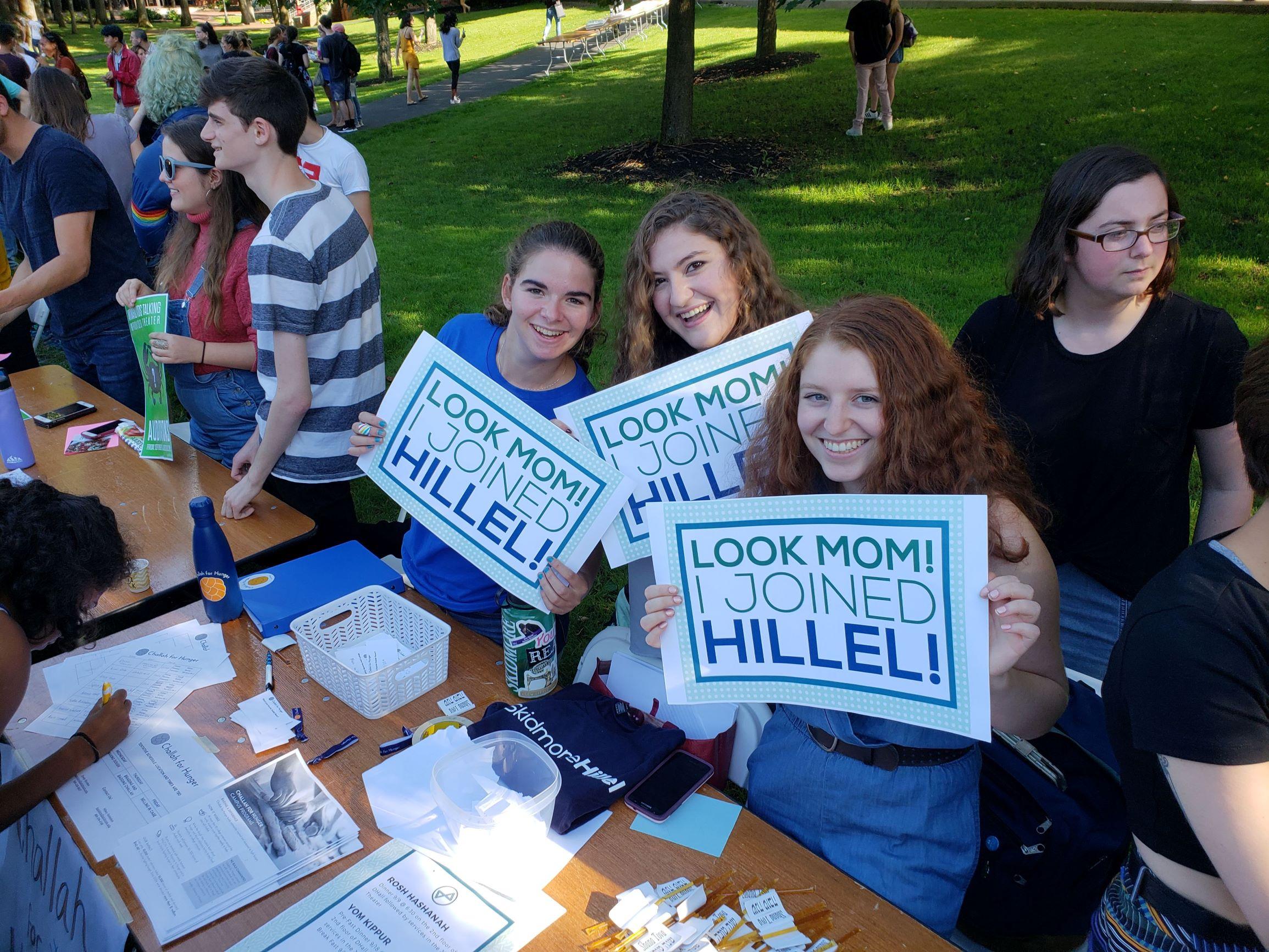 Spring 2022
This semester we're celebrating the ability to have more in-person dinners and gatherings. Shabbat services continue at 5:15 on Friday evenings - either at Wilson Chapel or Falstaff's (be sure you're signed up with us to get updates about locations and signups for events!). Dinners, when we can have them, will usually be at Fallstaff's this semester. Havdalah gatherings are happening at least once each month, usually on the first Saturday of the month. Can't join us in person but want some challah and juice, or event some candles for your own welcoming of Shabbat? Grab a Shabbat bag! Bags will be available most Friday afternoons at the tables in Case Center or contact us to request one.
Purim, Passover, Lag Ba'Omer, and more:
We celebrated Purim Katan with goodies to share from our friends at Saratoga Chabad. For Purim keep an eye on updates from Skidmore Hillel. Even though Purim takes place during Spring break there will be a chance to celelbrate together just before or after break, and maybe some hamentashen baking (and eating!).
Passover will kick off with an on-campus Seder with Skidmore Hillel and opportunities for students to host their own seders with support from Jewish Student Life and Saratoga Chabad. We'll also have programming throughout Passover (past events have included matzah recipe competitions, movie nights, and a big pasta dinner after Passover ends).
Seniors: If you're around during Senior week look for announcements for a Lag Ba'Omer gathering around the fire!
More about Jewish Student Life at Skidmore College:
Jewish Student Life at Skidmore is rich and varied. Below are examples of just some of the ways of getting involved. Questions? Ideas for new programs or gatherings? Want to get involved? Come to an event, reach out to one of our clubs, or contact Martina Zobel, Coordinator for Jewish Student Life.
Clubs: Skidmore College supports student-led clubs with a wide range of interests. Students who do not find the club they are looking for are encouraged to talk to our staff about creating new programming or starting new groups. Current clubs related to Jewish Student Life include Skidmore Hillel and Skidmore's chapter of Challah for Hunger. See SkidSync for more information (Skidmore login required for full access) or contact our office and check out the Instagram pages for a look at what they've been up to: Skidmore Hillel and Challah for Hunger .
Shabbat: Weekly student-led Kabbalat Shabbat services on campus (welcoming Shabbat on Friday evening), Shabbat dinners with candle lighting and blessings, opportunities to attend off-campus services, and Havdalah gatherings to close out Shabbat and turn to the new week.
High Holy Days: pre-Rosh Hashanah programming including shofar blowing during Elul, on-campus services in partnership with Temple Sinai of Saratoga Springs, celebratory meals, support for students fasting on Yom Kippur, and more!
Sukkot: Building and decorating a Sukkah on Case Green in the center of campus, fun and enriching events throughout the holiday including meals, discussions, and music in the Sukkah
Retreats and Shabbatons: Multi-day immersive experiences to build connections with peers and explore Jewish identity, culture, and practice, and to just have fun and take a break from the hard work of the semester.
Jewish history, culture, and practice: from weekly events like "Tea, Text, Torah" discussions, to invited speakers, to cooking demonstrations, there are many ways for students to engage with a wide range of topics related to Jewish life and culture.
Hanukkah, Tu Bishvat, Purim, Lag B'Omer, and more! - In addition to the "bigger" holidays we often have events and programming (and food!) to mark Jewish observances throughout the year.
Passover: Seder gatherings, chametz-free options in the Dining Hall and at events, movie nights, and more
Interfaith and cross-cultural engagement: Partnerships with other religious and cultural clubs to host gatherings, collaborate on service projects, and raise awareness about religious and cultural diversity at Skidmore and beyond
Leadership opportunities: Whether it's leading services or planning Tikkun Olam projects or finding internships with Jewish organizations there are many ways students can get involved as emerging leaders.