Altagracia Montilla '12
January 27, 2023
Altagracia Montilla '12 is chief executive officer of A.M. Consulting, a firm made up of a diverse team of industry experts that develops strategies to improve culture, connection, and community while rooting out biases.
"I founded A.M. Consulting to help mission-driven organizations improve outcomes by aligning their actions with their intentions using the power of data and human connection," says Montilla,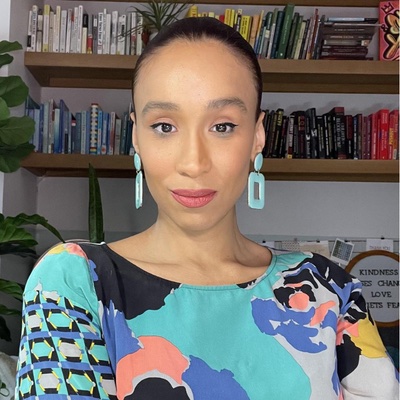 who majored in psychology at Skidmore. "We sow seeds to make positive change possible, conducting culture and climate assessments and implementing data-informed action plans to eliminate the barriers in creating connected, trusting communities."
Recent successes include preventing New York City-based Teens Take Charge (TTC) from closing its doors. The nonprofit noted A.M. Consulting's contributions on its website: "We embarked on a journey that's created an inspiring shift for us. … This partnership breathed new life into TTC, changed lives, and transformed how we see ourselves and how we function and work together as a community of organizers."
Prior to establishing her company in 2019, the South Bronx native was the chief equity officer of the New Jersey-based Center for Supportive Schools. As CSS's youngest and first woman-of-color executive leader, she built the organization's diversity, equity, and inclusion (DEI) program from the ground up. She provided vision, leadership, and direction for a nationwide strategy to support DEI across all aspects of the organization's work, including establishing the Dismantling Racism Initiative, building a DEI team, and innovating recruitment and annual assessment practices.
The first to attend college in her family, Montilla made her mark in other leadership positions for nonprofits like the Illinois-based Beyond Sports Foundation, where she was the director of education and professional development. Under her leadership, the organization's academic program achieved record-high outcome