My Life at Skidmore: Jenny Lupoff
October 2, 2018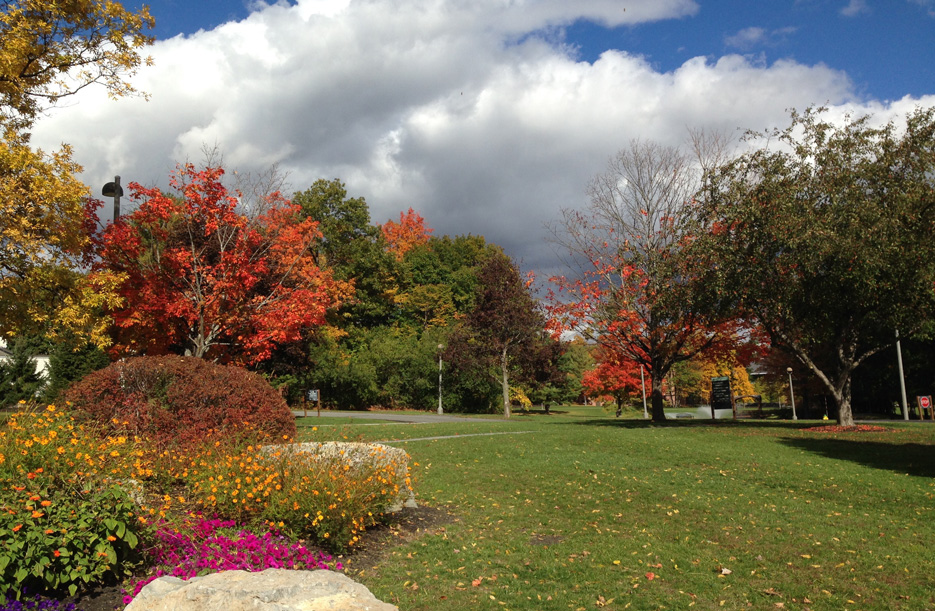 Hi there. My name is Jenny.
I routinely struggle to find the bathrooms in the library, but somehow I am already a senior here at Skidmore.
Though I, sometimes too vividly, can remember my first moments here on campus — filled with uncertainty as my family's jam-packed station wagon entered the campus and a world of vibrant yellow and green balloons, banners and smiling students who looked like they had been waiting all day just to see me.
I remember nervously waving an arm through my window, excited, yet also cautious of not appearing too eager.
I remember the thoughts that darted around in my head as my parents attempted to steer the car toward a strange building called Jonsson Tower.
"Do we go left or right?" they asked. Needless to say, I was no help. I was preoccupied!
Instead of directions, my brain was filled with questions: Will I like my classes? Did I pack my retainer? What will I major in? Maybe philosophy? Yes, philosophy. That seems like something I'd like, something you study at a small liberal arts school in upstate New York. Most importantly, how will we unload my entire life from this car and up 12 flights of stairs? Not a great moment for a chronic over-packer.
Another friendly face kindly directed us toward my new home. Sure enough, we turned the wrong way. I was certain I would never find my way around this enormous, sprawling campus. (Turns out, it takes at most 10 minutes to get from one end of campus to the other.)
Looking back on those moments of unease, I can't help but smile, even laugh a little at my naiveté and feel a great deal of relief at how much I have grown since those strange first moments.
The past three years have not been perfect, but if there's one thing I've learned, it's that there is no perfect "fit," no perfect school and no perfect experience.

Rather, this school, and the past three years have been exactly what I didn't know I needed.
I am excited to share with you all that I have learned from the wonderful, interesting people around me. I'll share the ups, the downs, the everything in between — my thoughts, reflections, feelings — my greatest hopes and dreams!
There is so much left to learn. And I still have to take that philosophy class.