Five campus hacks from a Skidmore senior
October 22, 2018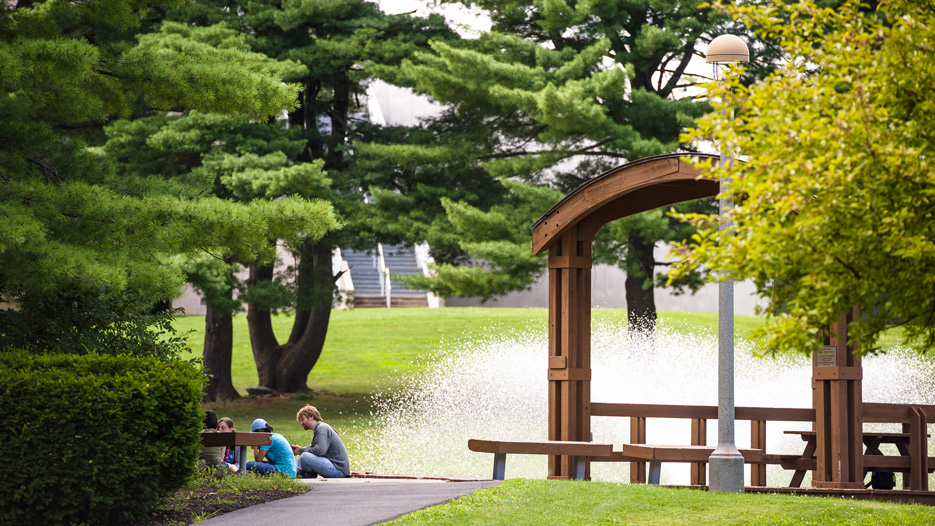 It takes some time to know the ins and outs of a school—the lingo, layout, everyday tips and tricks. Well, lucky for you, I'm here to let you in on a few secrets. These "hacks" might make those cold winters, busy days, late nights and life at Skidmore run just a little smoother.
1. Staying warm during the winter
My very first semester at Skidmore, I took an introductory computer science class in Harder Hall, which is one of the academic buildings furthest from the dorms. Walking to Harder in the fall was lovely. But as winter crept in, I started dreading these walks.
Then, an upperclassman told me a secret: almost all of the main academic wings are connected! You can get from Palamountain to Bolton, Dana and Harder without ever going outside. This was a game-changer that made my life infinitely better (and warmer).
So, enjoy taking the scenic route to Dana or Harder if you choose. But when winter comes, remember that you don't have to suffer in the cold.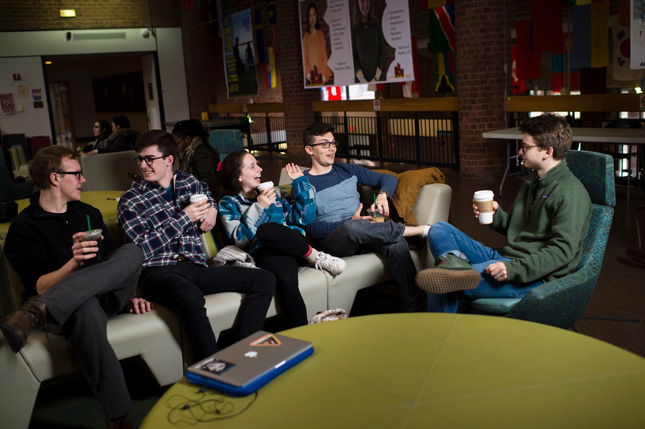 2. Starbuck Center vs. Burgess Café
As a first-year student, I was pretty excited to fill up on Starbucks coffee at the on-campus café I'd heard so much about. What I didn't know, however, was that Skidmore has a building called Starbuck Center that has nothing to do with coffee.
So, there I was, waltzing into Starbuck Center for my favorite Starbucks drink, a vanilla bean frappe. Imagine my disappointment when, rather than a frothy and delicious beverage, I found the Financial Aid and Student Academic Services offices. While there were plenty of friendly people … there was no coffee.
Here's the lowdown:
The Starbuck Center houses various administrative offices

Burgess Café, which serves Starbucks coffee, is in Case Center
3. Always have $3 on your Skid card
This might seem a bit simple; but, you'd be surprised how many people have forgotten this Skidmore survival tip. On-campus laundry costs $1.50 per cycle. That means for one wash cycle and one dry cycle you'll need $3.00 total.
Here's how it goes: you're enjoying your Burgess coffees and all of the fun places in downtown Saratoga Springs you can use your Skid card. Then you come home to do a simple load of laundry and just as you're taking a sopping wet pile of clothes out of the washer, reality hits — you don't have enough money to dry your clothes.
Save yourself the stress. Stay warm and dry. Always keep $3.00 on your card.

4. Stairs by the Schick Art Gallery
One of the most common pathways to get to and from important spots on campus are the stairs outside the Schick Art Gallery. These stairs, however, are awfully awkward to walk on.
They are both steep and wide, making them somewhat too big for a person to walk on step-by-step. Some commit to doing it anyway. But, if you're up for a little off-road adventure, there's another option.
Next to these very strange stairs is a concrete ramp. Simply hop off the stairs and onto the ramp. Whether you're headed up or down, you'll be smooth sailing with happy feet.


5. North Woods vs. Northwoods
One of the (many) perks of life at Skidmore is our beautiful North Woods trail system. Here you'll find acres upon acres of well-maintained hiking areas for meditation, research, running and exploring.
The "North Woods," however, are not the same as "Northwoods."
It's easier when it's written out. If it's two words, that means our trails. If it's one word, it's actually the Northwoods Village, one of our beautiful on-campus housing options for upperclassmen.
Things get a little tricky when you hear students talking, though. The common lingo is:
"Northwoods" or "the Northwoods Apartments" are used to refer to the village

"the woods" or "the North Woods" are used for the actual nature-filled woods
If you're looking for where somebody lives, it's probably not in the woods…but you sometimes can't tell at Skidmore so, it can't hurt to clarify (joking, sort of).
Awkward moments, wrong buildings, or wet clothes, the most important thing to keep in mind is you're probably not the first person to experience this, nor the last. And even if it is your first year, Skidmore is a family and students of all ages will be there for you, happy to help with whatever you need. I promise.