My journey to finding my major
November 26, 2018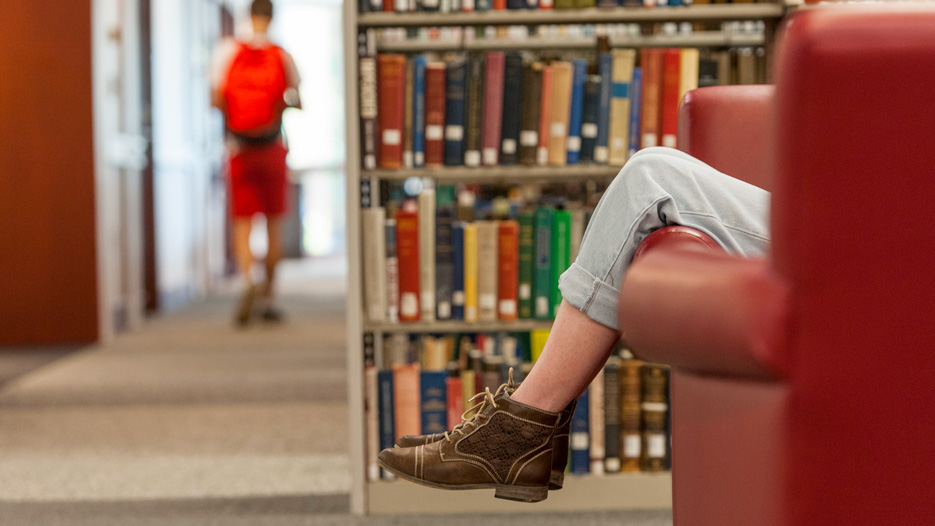 Throughout my high school years, I challenged myself in English and history and felt continuously lost and out of the loop in my math classes. I would go home each day and make my mathematically gifted sister — who was many, many levels ahead of me — reteach everything covered that day. (Thank you, Emma.)
When it came time to think about a college major, I knew what I didn't like and, broadly speaking, what I did like. But I couldn't describe to you precisely what I liked about those subjects.
I liked that essay I had just written on "Jane Eyre" for my Advanced Placement literature class. Writing it stretched my mind in new, unexpected ways. But did I want to do that for four years? I couldn't imagine committing myself to just one area of study.
Shortly before arriving at Skidmore, I had to put down prospective majors on a slip and give myself some sort of direction for at least the next year. Given the size of this slip, I imagine it was intended for two, maybe three areas of interest. I crammed way more areas onto that paper — most of which I had never even been exposed to — but all of which I wanted to explore.
So I arrived, undeclared and itching to head in all sorts of directions.
I took a range of courses my first couple of years. I dove into fascinating disciplines I didn't know I was missing in high school — American studies, gender studies, sociology, art history and more.
And this is the beauty of Skidmore's liberal arts curriculum.
I didn't have to pinpoint what I wanted to do. I didn't have to just stick to one area of study. In fact, I was encouraged not to.
Here, I could have fun learning. I could learn for the sake of learning, picking, choosing and sampling a variety of disciplines.
My professors were engaging, intelligent and unwavering in their support. They wanted me to struggle and grapple with concepts, ask for help, follow their guidance and let them steer me towards success and my true passions.
I trusted them. And sure enough, I found my way. At the start of sophomore year, I was officially an art history major.
But, in a move that is distinctly Skidmore, I had the opportunity to take management and business classes alongside the humanities. As the lessons merged in my mind and heart, I found a passion for branding and marketing, and a business minor completed my puzzle.
Skidmore's array of interdisciplinary and entirely one-of-a-kind classes exposed my true interests.
Everything had been bubbling inside me for years, waiting to manifest itself in marketing plans for apps and research papers about Coco Chanel.
Slowly, with a touch of blind trust, this began to feel like my place and my future.