Basketball, burgers and a business capstone
April 30, 2019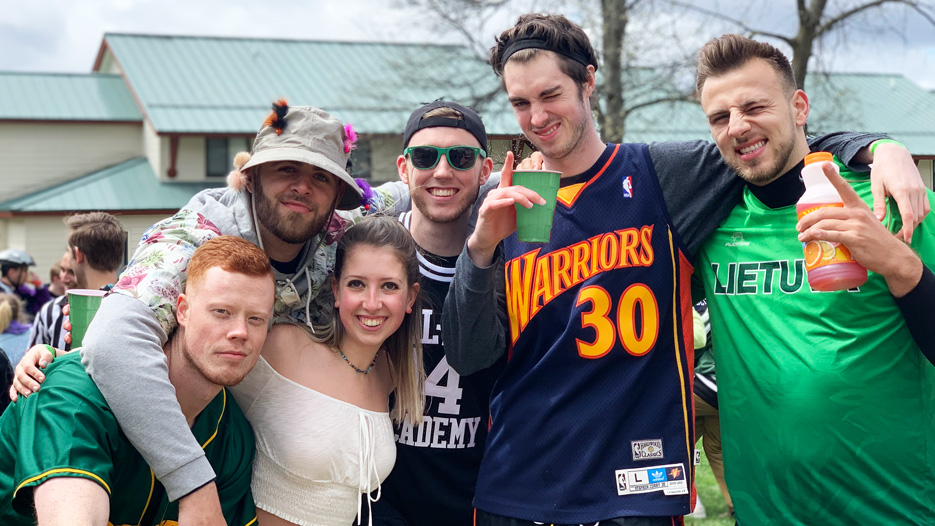 My name is Charlie Williams and I am a senior management and business major and an international affairs minor at Skidmore College. Outside of my academic interests, I am also on the men's basketball team and I work as an assistant in the Williamson Sports Center and in the Management and Business Department.
When I was thinking about going to college, I was filled with questions about the simple things: What would I do each day? Where would I hang out? Who would my friends be?
For anyone with the same questions in mind, here's a brief look at a week in my life at Skidmore.
Monday
Afternoon hoops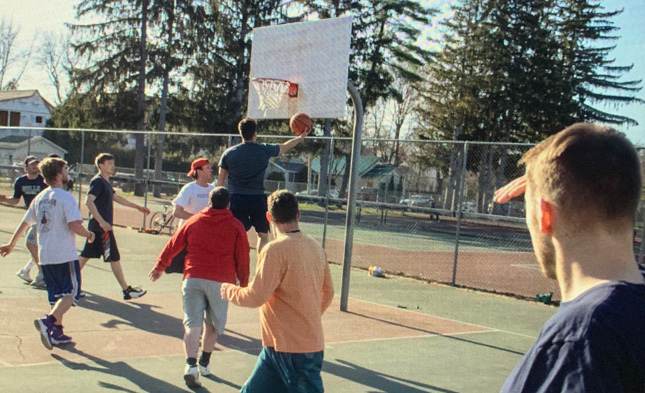 With the weather getting warmer, you will find most students enjoying the outdoors.
For me, that meant spending part of this beautiful day playing basketball in a Saratoga Springs public park near my off-campus house.
When my housemates and I were driving home, we noticed a number of kids playing and decided to see if we could jump in.
As we're all seniors, it was nice to have one more game together, just us. The last time we played was when our season ended in March. Granted, it was a pretty good ending. We had just been named Liberty League Champions and had won an automatic bid to the NCAA Division III tournament.
Tuesday
Photography class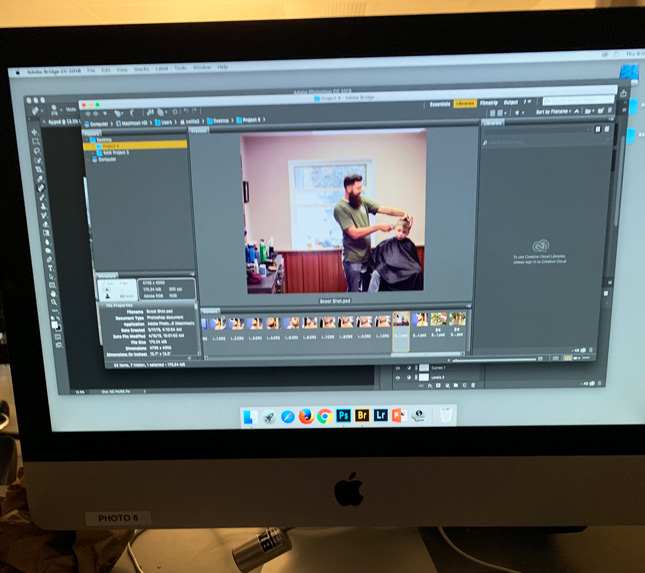 When I signed up for classes for my senior year, I really wanted to make the most of my liberal arts education. So here I am, a business major taking photography.
Every Tuesday and Thursday morning, my class has a photo lab. In lab, we learn techniques, study individual artists and their styles, take photos on and off campus and edit the images we capture.
Currently, we are working on our final photo series focusing on various types of portraits.
Wednesday
Work-study job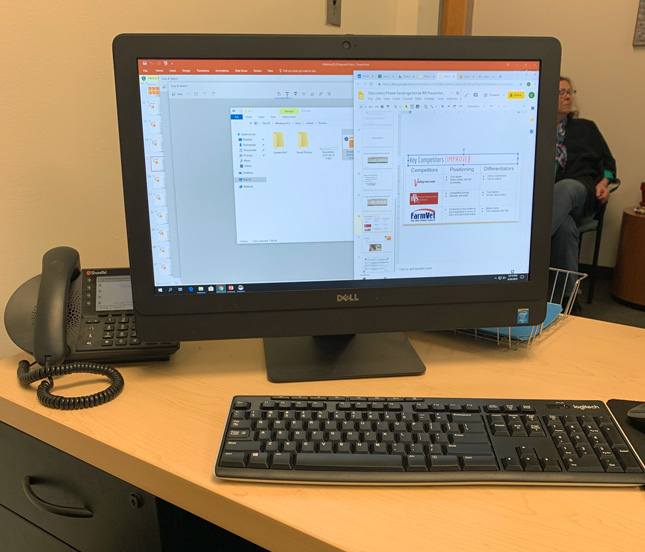 There are so many, probably hundreds of, work-study jobs on campus. Work-study is a pretty cool opportunity for students to get work experience in many different areas.
On Wednesday, as part of my job in the Management and Business Department, I helped prepare folders and name tags for executives coming in to judge student presentations in MB107, an intro to business class.
You can learn more about MB107 here
It's nice working in a department that I'm also a major in because I get to know the professors on a more personal level than I would in just a classroom setting.
Thursday
Loaded grilled cheese with my boys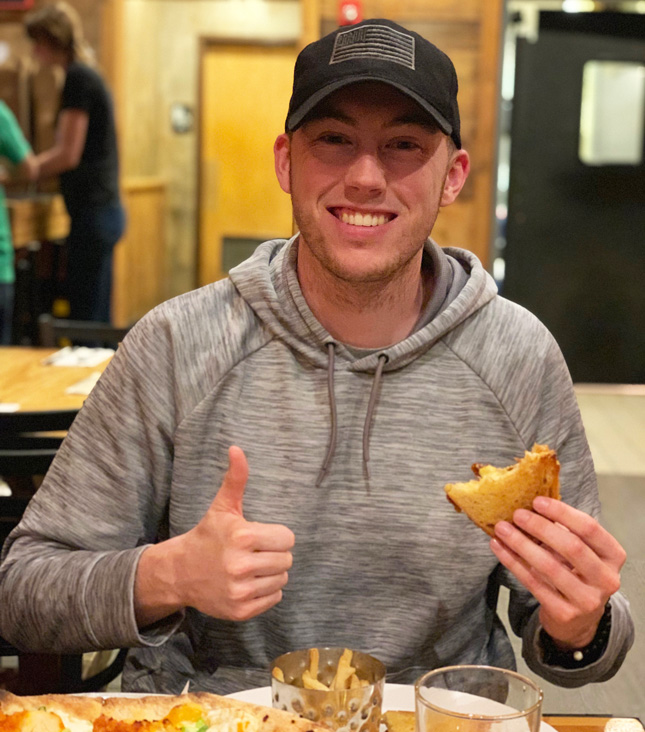 There are a lot of things and places we're going to miss when we leave Skidmore and Saratoga. One of those is Druthers, a popular restaurant that's only five minutes from campus.
So, we decided to take a break from trying to get all our final papers and presentations done to grab a bite to eat together at one of our favorite places.
There are so many great food options in town, but few compare to the portions and flavors they have at Druthers. My housemate Jack Bryne '19, pictured here, enjoyed a loaded grilled cheese with smoked chicken, bacon, ranch, barbecue sauce, cheddar and Havarti cheese on sliced sourdough. I'm pretty sure he took a nap afterward.
Friday
Business capstone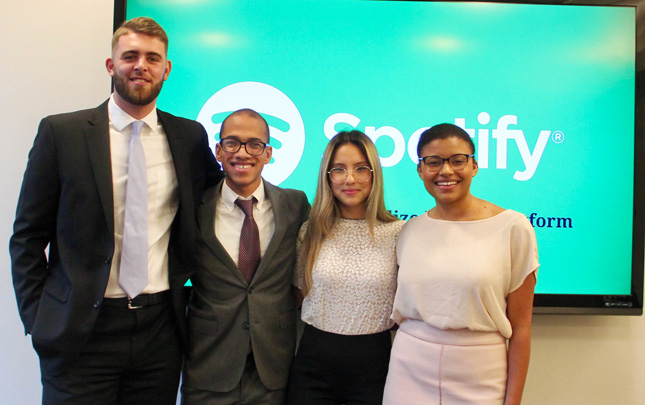 Management and business majors start their time at Skidmore with MB107, the class I was helping prepare the department for on Wednesday, and complete their learning with a capstone executive presentation at the end of senior year.
Friday was my capstone presentation, a semester-long business plan project I've been working on with three other team members. We researched and presented a strategy for helping Spotify take back control of the streaming market in response to competition from Apple Music.
It was a neat experience and we were happy with how our project turned out. Plus, we were relieved to have our last big assignment off our shoulders … just in time for Saturday.
Saturday
Fun Day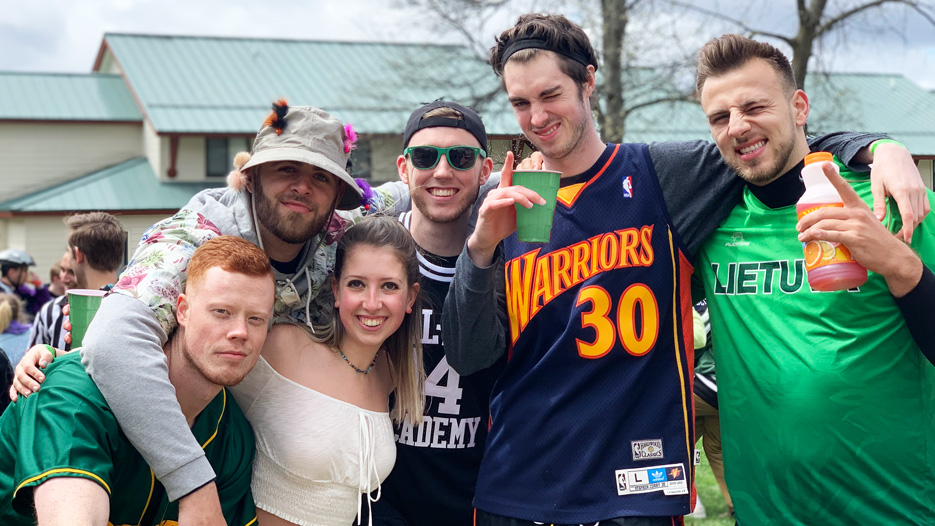 I think I've heard students call Fun Day Skidmore's version of Coachella. That's pretty accurate. It's an annual tradition where we all get together to celebrate the end of the semester and listen to some of the very talented musicians we have on campus.
While it wasn't as warm and spring-like as it has been in years past, we still managed to have fun. It was an ideal way to relax before the final week of classes and beginning of exams.
Sunday
Winter is coming
This is where I should say my whole house was cramming for finals and finishing projects because we're excellent students. But in reality, the reason we were cramming was to have our brains completely clear so we could focus on what's really important — the final season of "Game of Thrones."
One of the most popular shows of our time, we're all super-fans and we've waited nearly 18 months to learn how the epic series will end. No spoilers, but it's pretty epic.
My
L
ife at Skidmore
When I think back on my time in college, there will be memories of basketball highlights and academic accolades. But there will also be casual meals with friends and Sunday nights following our "no talking allowed" rules during "Game of Thrones."
It's this mix, and the memories I'll always have, that define the Life at Skidmore I'll truly miss.