A Bandersnatcher for life
May 30, 2019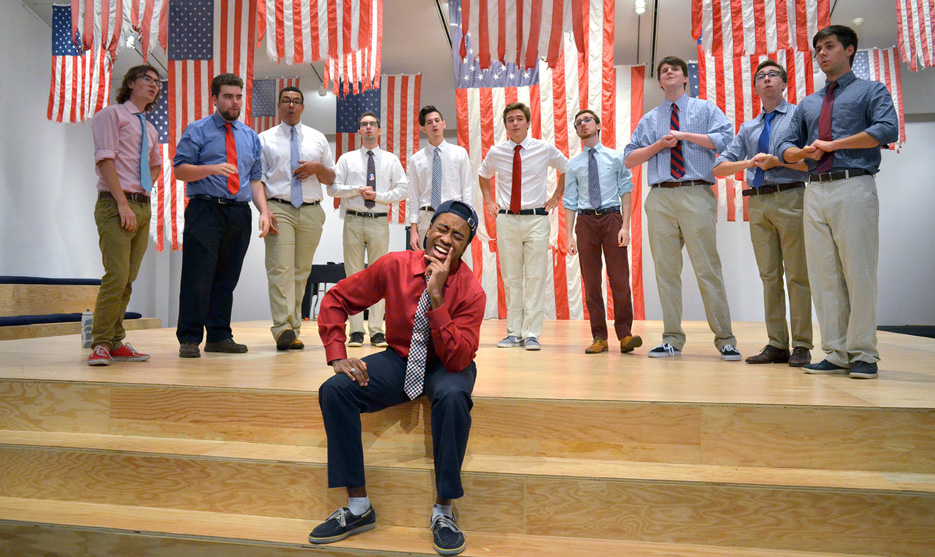 From admissions materials and tours to current students, you'll hear a theme about life here: Clubs matter. I'm here to say that everyone is right.
It all starts with Club Fair in the fall. It's one of the most vibrant days on campus and a true showcase of everything that is Skidmore. The Case Green is filled with every club showing off their best projects, performances, platforms and more. Returning students are reuniting with people they haven't seen all summer. New students look a little bewildered, yet excited, by all the tables and large crowds. It's an experience.
My first year, I came to Club Fair with a list of clubs that I wanted to join (all 130 of them are listed online). It was very helpful, in one way, because it relieved the stress of trying to sort it all out during the fair. But … it also meant I had a very long list.
I signed up for everything, including DJ Club, Investment Club, Entrepreneurship Club, Student Entertainment Committee (SEC) and Chess Club. Those don't even include all the acapella groups that I auditioned for …
Little did I know this one funky-named acapella club on my lengthy list — the Skidmore Bandersnatchers (Banders) — would become one of the most important parts of my entire college experience.
It's impossible to recap every Banders experience I've had. But, I'll try.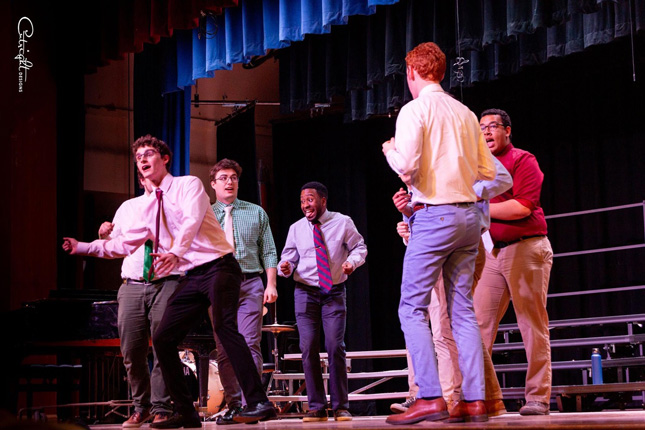 With the Banders, I made incredible memories and friendships that will last a lifetime.
I met my best friend, whom I went on endless adventures and traveled abroad with.
I spent spring break in California with my favorite people for an unforgettable moment — singing on the Dr. Phil show in front of a live studio audience.
I saw corners of the continent I never imagined — including Montreal, New York, San Francisco and Los Angeles — to sing at alumni events, alumni weddings even.
Sometimes, we'd even win the occasional competition or two. Celebrating those moments together as a group is a feeling I'll never forget.
But these moments and accomplishments are icing on the cake.
The greatest treasure of finding your perfect club at Skidmore is having a group of people you can always count on. Not only do I have fun with the Banders, but I feel comfortable opening up and being vulnerable with them as well.
Skidmore doesn't have Greek life. And I can't say that that's the exact reason clubs are so important, but it's certainly a reason a lot of us are here. It's not the same scene. Instead, social life here is about sharing passions and being more creative or driven together.
So, my clubs experience all comes down to this bit of advice: When you come to Skidmore, start early.
It's totally normal to sign up for every club possible and only end up going to two of them. That's the process. Sometimes, you have to sample everything before you know the right social group for you. Plus, keeping your options open means taking advantage of the thousands of student-run events and fun. No matter what, I'm convinced you'll find your club. If you don't, you're encouraged to start your own.
And, as you explore, don't forget to catch an acapella show, there are six different groups to choose from (but, of course, go see at least one Banders show).