'Not all those who wander are lost'
June 27, 2019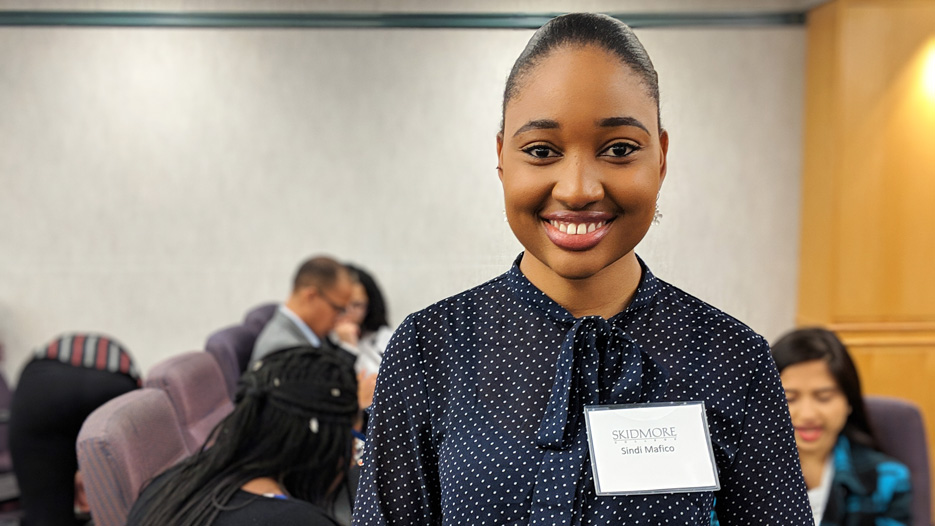 As a Zimbabwean who was raised in Swaziland, currently lives in Barbados but attended college in the United States, I am no stranger to change. In fact, I have developed a taste for immersing myself in foreign experiences that challenge me and allow me to pursue different avenues.
Some might call my diverse interests "a lack of focus," but here at Skidmore, I found a new phrase for my ever-changing world, ever-evolving knowledge and ever-growing self: Creative Thought Matters. It gave me permission to pursue opportunities that weren't always directly related to my field of study but appealed to my love of new experiences.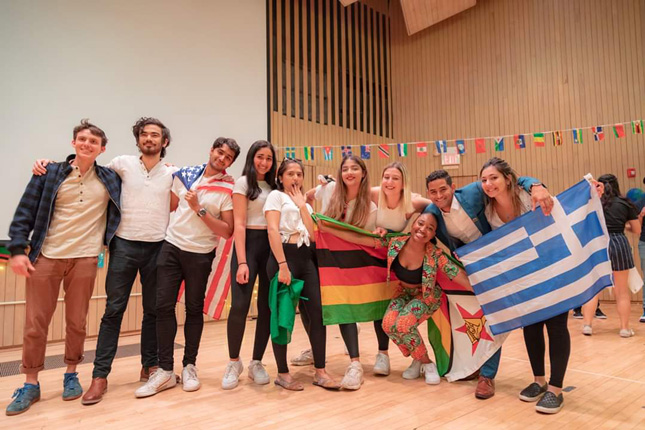 The International Students Union club was another space where I could connect with people and ideas from all kinds of backgrounds.
When I was a first-year student I thought I wanted to study English, but by the end of that first semester I was inspired to change to economics. The following semester, I took an international affairs class and decided to declare it as my major by the end of my first year in college.
I thought that would be my final change, but in sophomore year I took a media studies class and discovered a new passion — documentary film. Through our MDOCS department, I received a generous grant and spent a summer in Portland, Oregon at the Media Institute for Social Change studying at the intersection of social justice and documentary film.
Working with and documenting nonprofit organizations that summer, I discovered a new sense of purpose. The program instilled a desire to pursue causes I'm passionate about and to take on leadership positions within the student community.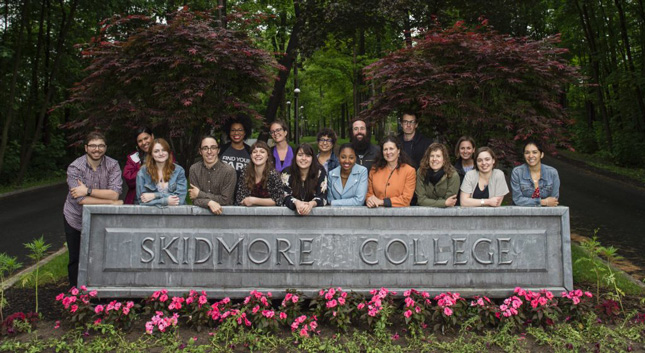 I also participated in a documentary program here on campus with the Storytellers Institute. I worked on an audio project celebrating the bicentennial of the Eerie Canal.
When I returned to Skidmore in the fall, I made my fourth and final change — declaring my major in sociology with a double minor in international affairs and media studies.
Looking back, my time at Skidmore was a transformative journey of self-discovery. I gained clarity by opening myself up to new experiences and truly embracing the notion that Creative Thought Matters. It wasn't always smooth sailing — I discovered my limits and learned about the dangers of taking on too many responsibilities. But if I could go back in time, I wouldn't change a thing.
Skidmore encouraged me to sift through disciplines, careers, passion pursuits and more to find my own sources of motivation and inspiration. For that, I am forever grateful.