Why Skidmore? Early Decision.
November 7, 2019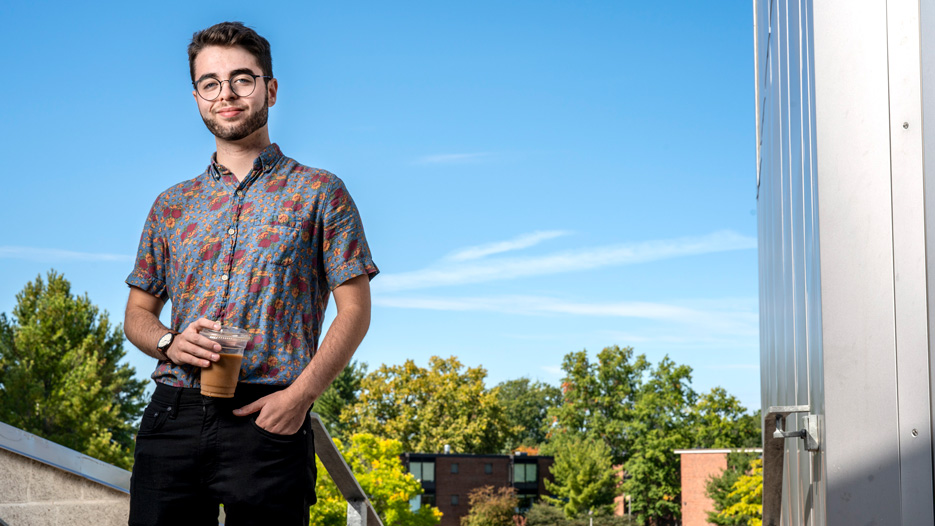 I'd be lying if I didn't say that I found the early stages of the college process stressful. Happily, I found relief when I chose to apply Early Decision. I knew I was headed to Skidmore in December, making it easy to relax and enjoy the rest of my senior year.
That said, choosing to apply Early Decision is a big deal. I landed on it after a campus visit and learning about opportunities to do independent, hands-on research with faculty I admire.
My Story ...
"My name is Jacques Klapisch. I'm a history major with a political science minor, and I'm a junior, Class of 2021.
My stepmom actually is an alumna, Class of 1989. I did a tour, and I fell in love with the College. I came back and did an interview and that's when I decided — "You know what, I'm going to apply Early Decision," — and that's how I got here.
Probably my favorite experience has been my Scribner Seminar, which was a mix of sociology, history, political science and gender studies.
History is very systematic and can be very dry. You get a question, you read a book, you answer the question … end of story. But at Skidmore, and in my college experience, I can formulate my own research questions, and I can do my research independently.
What I really appreciate is you're not limited, necessarily, to the questions. You can always go talk to a professor and say, "I have this really great idea for a paper, for how I can expand upon the question." Nine times out of 10, they will agree with you, and starting as early as your second semester your first year you can start doing research.
That means you'll be with a professor, be with a group of professors or other students, get your name on that paper, get your name on that book, go to conferences and more.
I feel like at a lot of bigger institutions you feel like you kind of have to wait your turn to get to know your professor or get close enough to them to ask to do research. But here you can do it pretty much the second you walk in."