Curious about Skidmore student life? Meet me at The Spa.
December 20, 2019
Located in the lower level of Case Center, across from the Skidmore Shop and the post office, is a place that Skidmore students treasure for a variety of reasons.
It's part fast-casual restaurant, part living room, part stage, part meeting space, part study spot … the list goes on.
What is this magical, multifaceted venue? The Spa.
The Spa gets its name from our hometown, Saratoga Springs. Our legendary city has long been nicknamed "The Spa City" thanks to its natural mineral springs and the early 20th-century opulence they attracted.
The Spa is one of the most popular places on campus for students, staff, faculty and visitors. At the intersection of academics and socialization, it's the type of place that transforms to meet our needs — from studying and dining to hosting club events and hanging out with friends.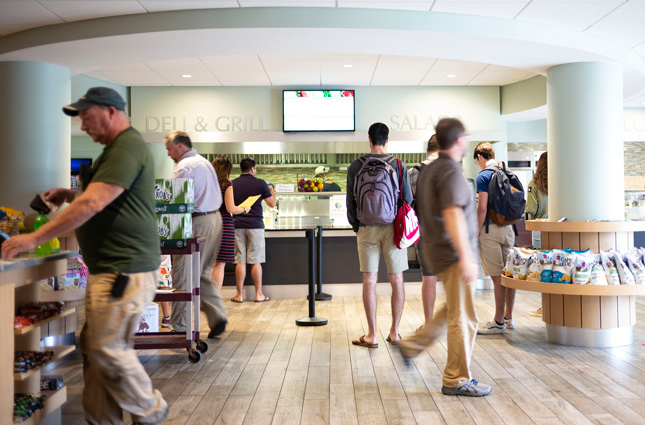 And the dining options are pretty great, too. There's a diverse selection of options from the grill, daily specials and a variety of snacks to choose from.
Want to cozy up with chili? They've got you covered. Hankering for a ham sandwich? They'll be happy to serve one up and add a piece of fruit or a bag of chips, too. Stomach growling for greens? Go for the self-serve salad bar or a custom cornucopia of veggies from our creative dining staff. Plus, there are coolers stocked full of grab-and-go options and if you're here in the summer, you can hang out and grab a hot dog on the outdoor grill.
The Harvest Dinner is an annual tradition that takes place in The Spa. It features food from our own community garden as well as local farms.
With food options available from 10 a.m. to 6 p.m. weekdays, The Spa is a staple for those trying to get a quick bite before class in the morning or looking for a lunchtime alternative to the dining hall.
It's especially convenient for students who live in apartments and don't have meal plans for the dining hall. My personal recommendation? Don't miss the Cinco de Mayo specials. They're superb.
Then there's the space itself. The Spa's comfortable and plentiful assortment of seating options, including outdoor spots on Porter Plaza, make it an ideal study space.
It's also a go-to location to meet for group projects as much as it's a place to hang out and catch up on reading or lounge between classes. And don't forget there's a ping pong table, too (things can get pretty competitive). I usually set up shop right on the couches by the windows to catch the sunset.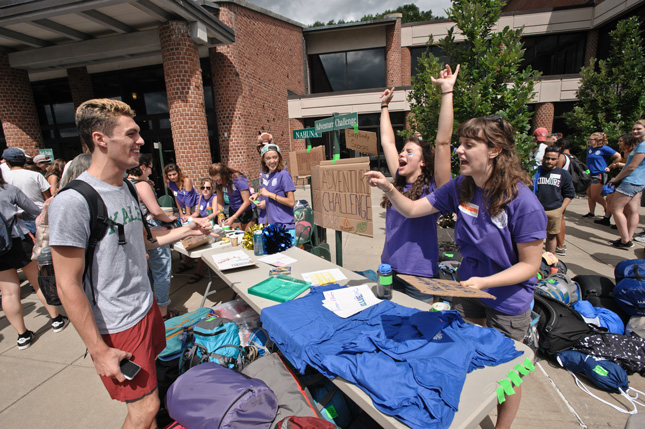 Porter Plaza outside The Spa is a venue for all kinds of events, like the send-off celebration for SCOOP (Skidmore outdoor orientation program).
But the real magic happens after hours. On most weekends, The Spa morphs into a venue for student events. Equipped with a stage and PA system, it's the perfect place to showcase student talent and creativity.
Past and recurring events have included a sustainability fair, a fashion show, an entrepreneurial artists shop, student government meetings, Raices' Café Con Leche, the Office of Student Diversity Program's Warm-Up Wednesdays and weekly trivia nights. I even had the chance recently to DJ for a potluck supporting families in need over the holidays.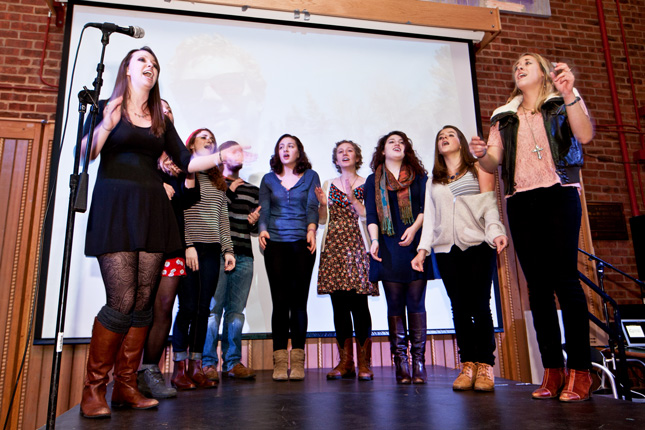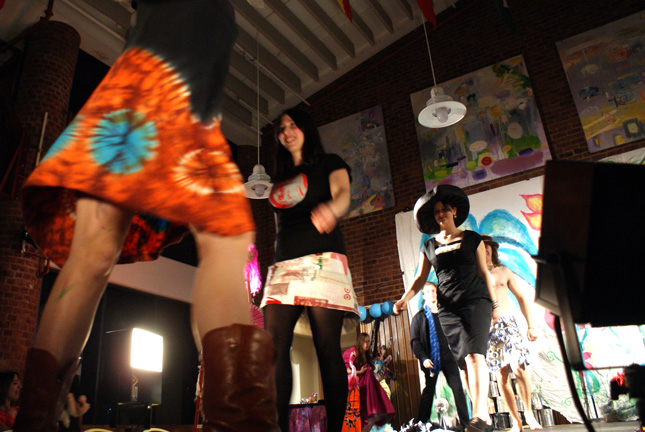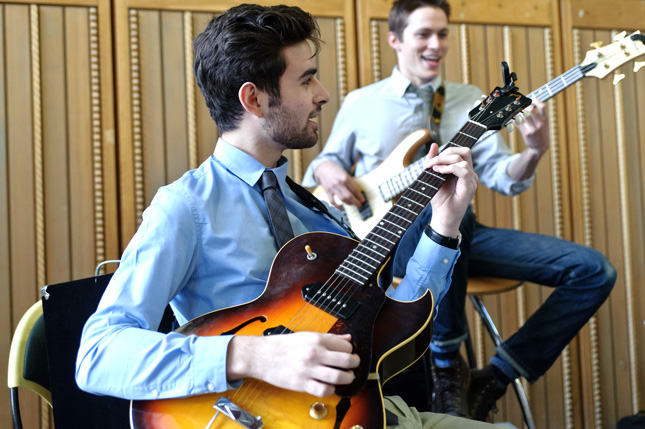 Then, the pièce de résistance is what we call "late night," when The Spa reopens its grill at 10 p.m. Fridays and Saturdays. Students flock to indulge on a selection of greasy treats ranging from chicken fingers to quesadillas and mozzarella sticks. Open until 2 a.m., it's the perfect option after a long night of having fun with friends or studying.
Whether you are a current student or a prospective student on a campus visit, you haven't gotten the full Skidmore experience unless you've spent time at The Spa. There is almost always something interesting going on.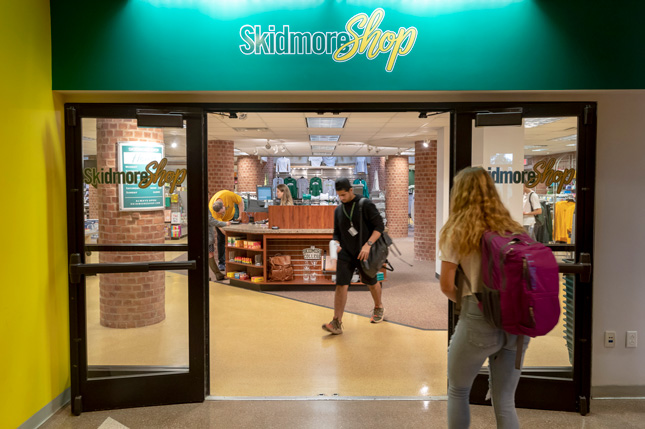 And while you're there, I'll make a shameless plug for our Skidmore Shop — it's right across the hall and worth the visit. Skidmore-branded drip is essential to my wardrobe.
Once you put on your Skidmore swag, kick back at The Spa, in the cultural epicenter of the place where you could spend some of the best years of your life — you'll feel right at home.