Going to college with 40 brothers
September 16, 2020
I grew up in a family of brothers. Yes, that meant everything was a competition — from hallway races to impromptu wrestling matches — and we would turn anything and everything we could into a game. But being brothers taught us how to cheer each other on, too.
It's funny how those early experiences can guide where you go next in life. I took that competition out of the house, onto the field and soon found my way to Skidmore College, playing on our men's lacrosse team.
I knew college would be a big deal and a big change, but I didn't realize I would gain 40 new brothers to lean on.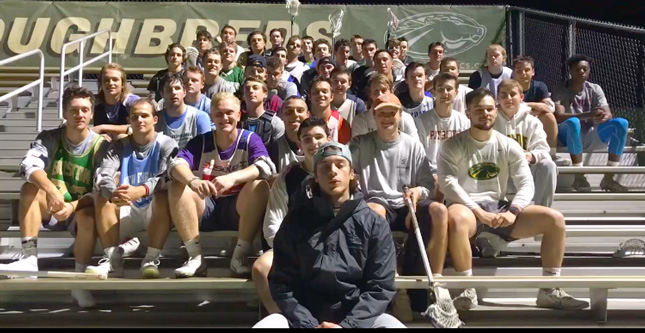 Playing college lacrosse has its peaks and challenges, but we all consider it a privilege. For an entire semester, I get to spend almost every day doing what I love. And whether we win, lose, score or miss, all 40 of us do it all together. But I'm not just talking about the game we play.
Being a Division III athlete grants us the opportunity to work and grind not only on the field, but side by side in the classroom and through college life as well.
And people may think the most memorable moments come from earning a big win, but in reality, I've felt closest to my teammates behind the scenes.
Sometimes I have to waddle into D-Hall because my legs are so sore it hurts to walk normally. But then I look over at my teammates and they're doing the ice pack waddle, too. That's a memory.
Maybe it's that time my accounting homework felt beyond confusing, but I knew I could text any one of my teammates and they'd be there to help me out. That's a memory.
Or, there are the many times I've been working through a grueling team workout, sweating on my hands and knees after a conditioning session, and I'd look to the side and see my 40 brothers there too. That's a memory.
And truth be told, writing essays was not high on my "things I'm looking forward to in college" list. But sitting in the library at 11 p.m. on a Thursday and having teammates there with me has taught me how to apply myself and produce work I'm proud of. That's a memory.
All along the way, we're a team of brothers who pick each other up.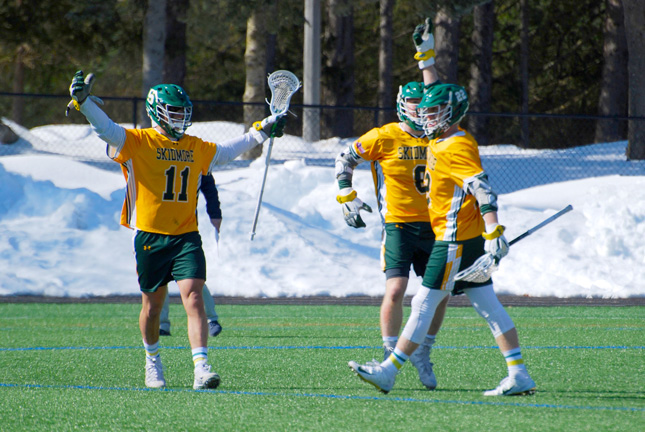 On the lacrosse field, in the classroom or in life in general, it doesn't matter. Being a brother for these guys has taught me more about life than lacrosse.
College is fun, don't get me wrong. But I've also had tough moments. Learning how to manage not only my schoolwork but also applying for internships, figuring out what I want to be, do and study and still making it to team workouts and practices can be a lot. And sometimes it can really get to me.
But when I have a 40-man roster of brothers as a support system to help me along the way, nothing can really stop me.