How I'm starting my career planning as a college junior
September 16, 2020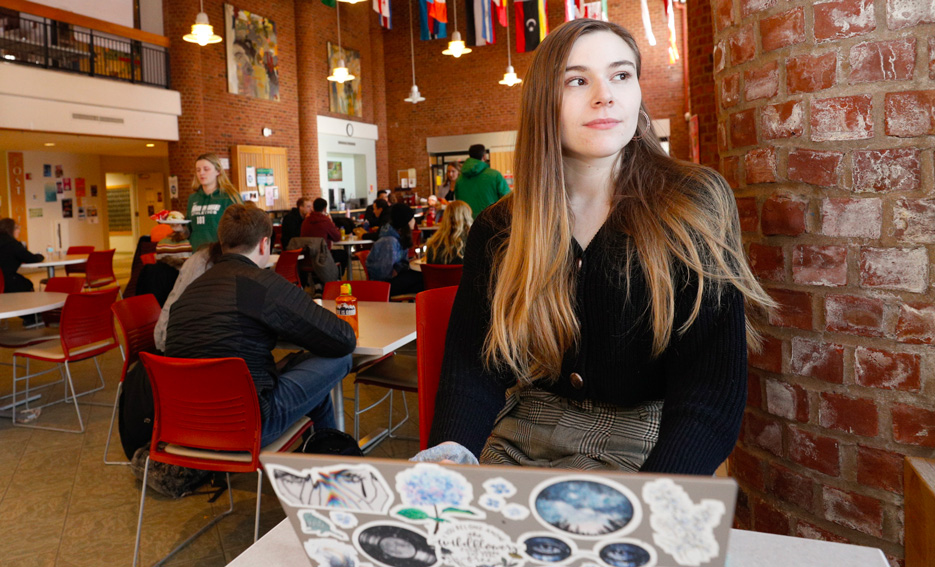 I've been wondering what type of job I'll have someday for as long as I can remember. In first grade, I wanted to be an astronomer. In fifth grade this changed to writer and by eighth grade a researcher. By high school, I had discovered so many options I couldn't choose.
My "dream job" is always evolving, and I imagine it always will.
Coming to Skidmore College has only accelerated the options … and the questions. Thankfully, I've learned a lot along the way.
As I'm in the midst of this process, I thought I'd share a few of the actions I'm taking and relay the tips my Skidmore support system has shared with me.
Starting with myself
I've learned that networking and career advice conversations can be a lot more effective if you've done a little personal reflection first. "What's my passion?" is a question that comes to mind. But truthfully, it's a little daunting. So instead, I'm working on my answers to these questions:
What excites me about life?
How do I see work fitting into the kind of life I picture for myself?
Am I willing to pursue extra education or intensive training?
What do I desire most — income, influence, inspiration?
Doing my online research
Skidmore's Career Development Center (CDC) is a powerhouse of resources. Early in the process, they pointed me to a few online tools I found super helpful.
Living the Liberal Arts is an exclusive Skidmore tool (accessed by Skidmore logins) that has helped me answer the question "What can I do with a major in …?" using Skidmore alumni as examples. Skidmore's Creative Thought Works website is a similar but public tool I've used as well.
What Can I Do With This Major? is a public resource that may even be helpful when you're choosing a major, not just what to do with it.
LinkedIn — I had heard how helpful LinkedIn can be, but I found it incredibly intimidating at first. I started by myself, stumbling my way through making a profile. But then I brought it to our CDC and the staff there helped me make it even better.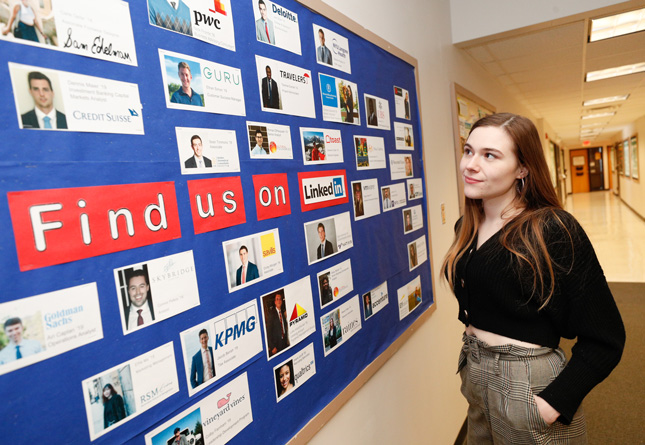 Talking to my professors
I've been so humbled by how genuinely my want me to succeed in defining my goals and how willing they are to work with me. Whether it's forwarding job and internship opportunities they learn about from the CDC, introducing me to former students of theirs, or just spending some extra individual time with me to listen to my ideas, they're always there for me.
When it comes to my post-grad planning, a few ways I've utilized my professors so far include:
Using sessions with my advisor to talk not only about my classes, but also my aspirations.
Picking their brains about industries, options and opportunities.
Asking them where other students they've taught have gone and whether they're willing to help make an introduction.
Letting them know I'm interested in internships and taking advantage of their recommendations and ideas.
Using them as references and reviewers. They really are fantastic advocates for students skilled in the liberal arts.
Taking advantage of Skidmore's CDC
I've already mentioned that the CDC was helpful early in my process, but truly they've been with me every step of the way.
Here's what I've been up to this year thanks to the CDC's advice:
Scheduling an appointment with an industry-specific adviser. I was able to get one within a couple days after making a request, and together we reviewed my research and the skills and experience I've gained in previous internships.
Working with my CDC adviser on refining my resume and LinkedIn profile as well as preparing responses for internships I'm interested in applying for this summer.
Reaching out to alumni via Skidmore's Career Adviser Network and utilizing tools like Handshake to keep an eye out for opportunities.
Attending several Skidmore-exclusive events hosted by the CDC, including Career Jam, a Graduate and Professional School Expo and the Career and Internship Connections (CIC) consortium in New York City.
Keeping my options open
Since I've been at Skidmore, I've had three internships and two work-study and research opportunities to grow my skills. Each experience came to fruition thanks to my Skidmore network.
Over the course of this process I've met confusion and dead ends, but there have also been major successes and moments to celebrate.
No matter what happens, there's someone to support me here at Skidmore.
Where will I be next? Stay tuned. I can't wait to find out.