Thank you, Skidmore
September 16, 2020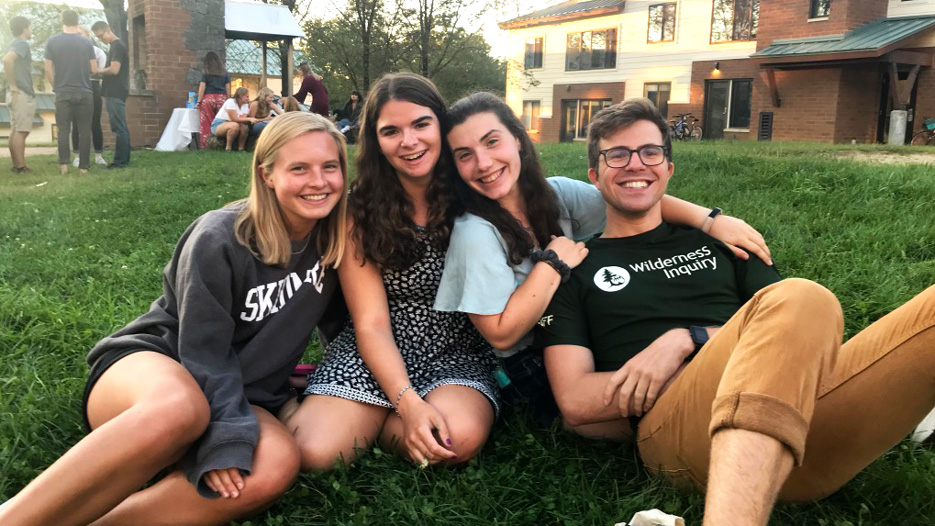 Dear Skidmore,
Time is a funny thing. The present feels huge sitting next to me. The future is evolving ahead of me. The past glows behind me.
Altogether, this moment brings forth a lot of feelings. Bittersweet. Nervousness. Pride. But as I prepare to graduate and say goodbye to Skidmore, one feeling pushes all of the others — gratitude.
I'll never forget my final semester at Skidmore, as I imagine a lot of us will never forget this moment in history. I'll also never forget the four years of memories and moments that brought me to graduation, and how grateful I am for each and every one of them.
Before I close this chapter, I wanted to express my gratitude through a few thank you notes. They barely capture all I have to say but hit the highlights of thanking you, Skidmore, your people, the communities you foster, and the memories and life you've helped me create.
While the pandemic has cut a lot of things short, it can erase neither the memories nor the person they've made me.
I love you, Skidmore, and I'll see you soon.
Sincerely,
Hillary
Thank you, Skidmore professors
I thought I took an exercise science course as a first-year student to get a requirement out of the way. But then I fell in love with the material and how it was taught, and it completely changed my college trajectory.  
This isn't an original story, and that's the beauty of it, because there's something different about Skidmore professors. Yes, they share their wisdom and encourage you to grow. But they also support your passions, talents and success, however you define it.
We had no idea we'd be transmitting that support over Zoom these past few weeks, but the spirit never waned.
Now I know what so many others learned before me: Time and distance doesn't matter. Skidmore professors are there for you, no matter what.
Thank you, Palamountain 200
Skidmore's size is one of its greatest assets. We spend so many years moving through the same spaces: If the walls could talk, they'd have endless stories about our journeys.
I'm sure I spent thousands of hours in Palamountain Hall 200. A poetic bookend, I first stepped foot in ol' 200 for a first-year information session and last visited it for my senior seminar.
From the professors who answered my million questions in dozens of classes across eight semesters, to the friends who saw me laugh, dance, eat numerous containers of blueberries, and stumble and succeed through so many projects and presentations there — that classroom will always feel like home.
Palamountain 200 will welcome new students soon. Take care of it future Skidkids. It may not look like it at first, but it's a special space.
Thank you, Skidmore campus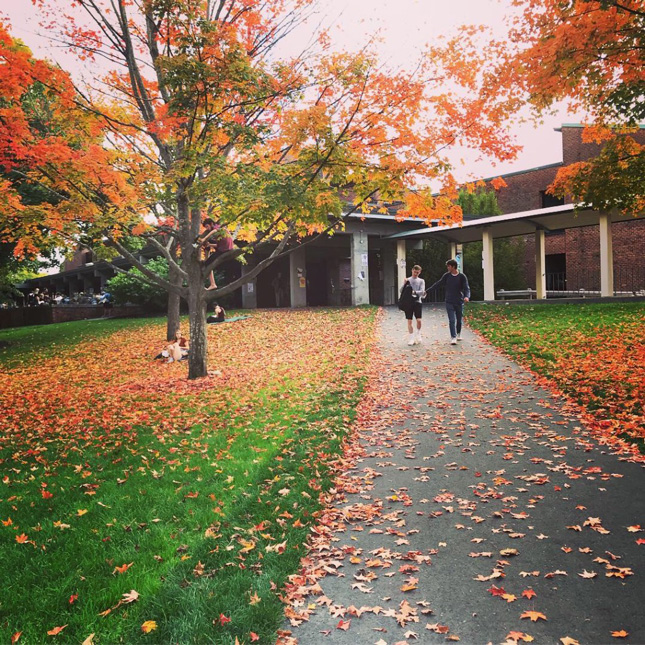 I'll miss your fall beauty, watching the leaves change and fly in the wind. I'll miss homework with friends on the Case green, playing Frisbee in the spring evenings on that bright new grass and taking countless walks around Haupt Pond. I might even admit to missing digging my car out of the snow.
Every sunset will remind me of you.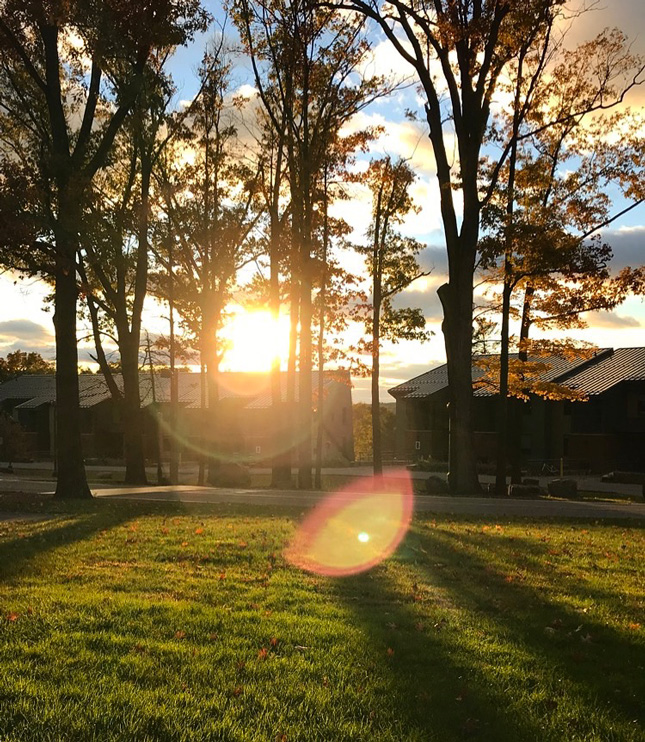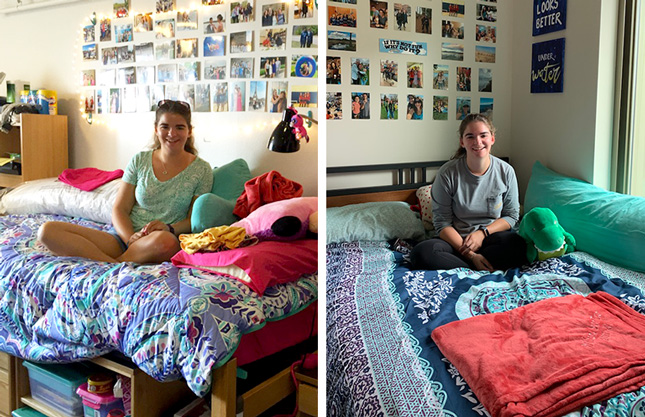 From freshman (left) to senior year (right), this campus felt like home, and it probably always will.
Thank you, Skidmore clubs
It wouldn't be a Skidmore goodbye without mentioning a club at the center of so many of my memories: Skidmore Hillel.
You think you know Shabbat dinners, but have you ever been to one that's dinosaur-themed or, my favorite, the famous Challahween? Yeah. Pretty memorable.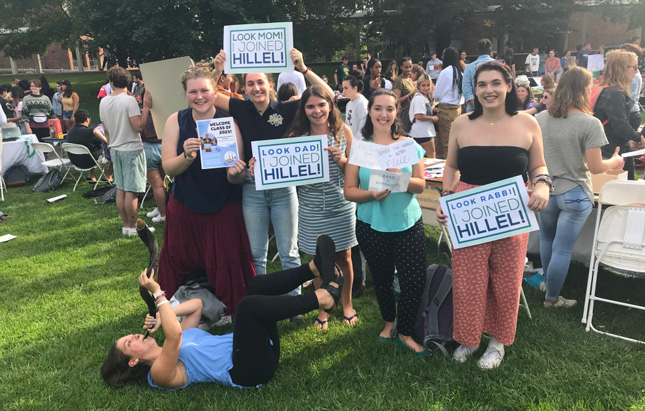 Ask any Skidkid what clubs really mean to them, and they'll likely say something along the lines of "family." Because it's true. Finding your people is a powerful thing. The mentors, support, leadership development and learning to make matzo brei are all icing on the babka.
Being a part of the club — and wholly accepted and connected — has never felt so good.
Thank you, Skidmore friends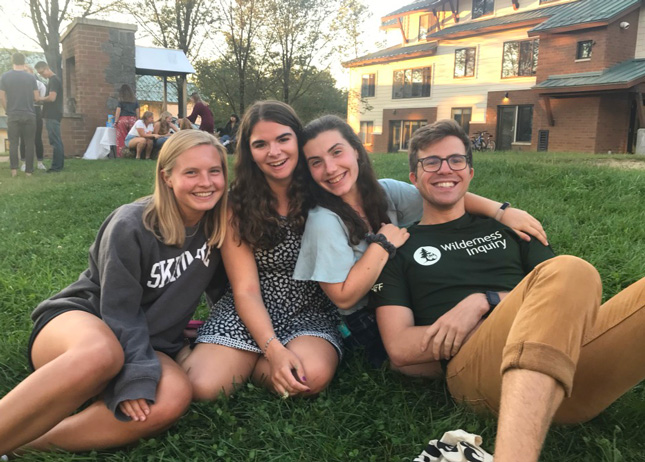 It turns out, the strongest friendships form when you don't even realize you're becoming friends. Skidmore is like that.
There were late night cake adventures, sunny days sipping smoothies in downtown Saratoga Springs and huge smiles smelling fresh Uncommon Grounds bagels. There were cheers for things big and small (we can't ever forget doing laps around the dining hall to win a Fitbit step challenge) and so many hugs, laughs and tears shed and shared, you could never count them all.
This place is filled with good people worth missing.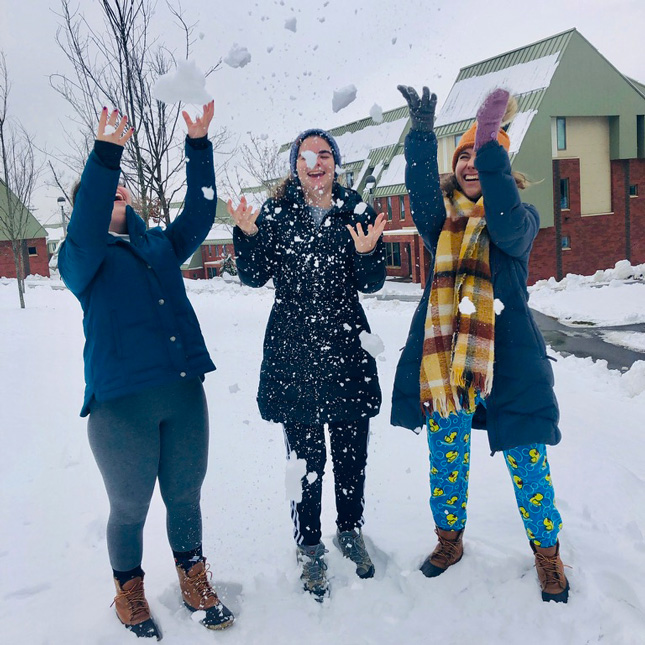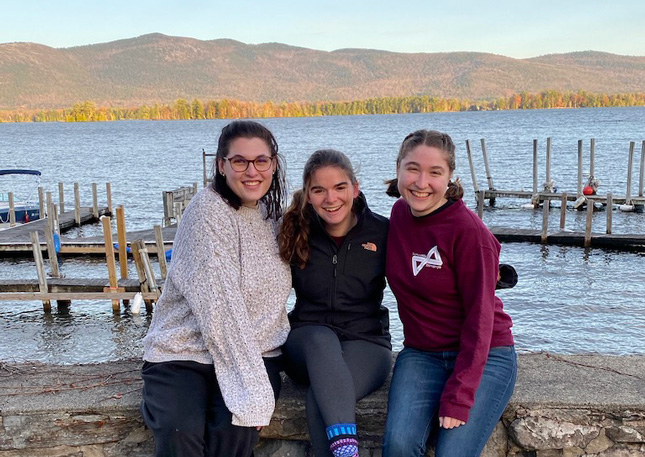 Whether it was in downtown Saratoga or the Adirondack mountains, I always had a friend to explore this beautiful region with.
Thank you, Skidmore
For the strength you've given me through your education, the support you've offered with open arms, the people you've brought into my life, the memories I share with so many and the few wild ones better kept a secret — thank you.
I will miss you dearly. I hope I can be half of what you have been for me.
Because having something that's hard to say goodbye to is, in itself, something to be grateful for.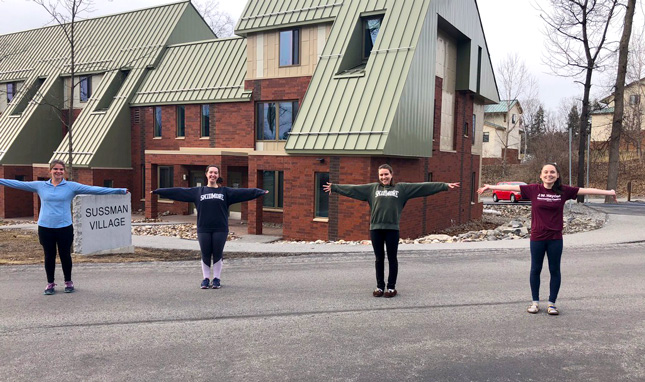 While we couldn't hug on our last day, I know we will someday.