What's life like as a theater major at Skidmore College?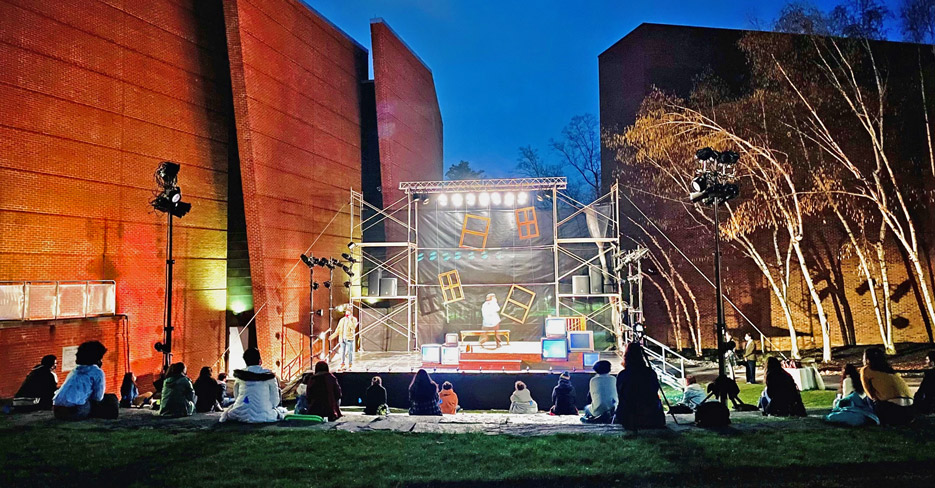 Hi! My name is Ayesha and I'm a theater major from Hong Kong and the Philippines. We recently put a call out on Instagram for questions about my experience here at Skidmore and I'm excited to answer them for you.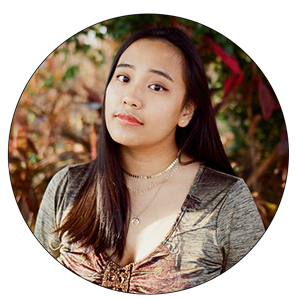 I'll start by sharing a little bit more about me: Beyond the work I've done for my major, I've also acted in Skidmore's Theater Department and written for its newsletter, served as president of the International Student Union, headed up publicity for and sang at campus events, and worked in our Admissions office.
Q: What's your favorite thing about Skidmore?
A: My favorite thing about Skidmore is the freedom to pursue all academic interests, regardless of one's major. I've taken classes in theater, history, English, Asian studies, Latin American studies, geoscience, environmental science, and Japanese, to name a few.
Q: Why did you choose Skidmore?
A: The London First-Year Experience was really appealing to me. It showed how Skidmore trusts students to be independent and study abroad as early as their first semester. You also have two Skidmore professors and a peer mentor (a student) to accompany you, so you still have resources abroad.
As someone who grew up in a big city, I loved the idea of having campus life and a close community. And realistically, as an international student, Saratoga Springs is a lot easier to travel to than a lot of other college towns. It's beautiful and three hours away from New York City, Boston, and Montreal. Skidmore balanced all my needs well.
The biggest reason, though, is the importance Skidmore places on not just academics, but all aspects of student life — such as extracurriculars, food, and mental health — which made it easier to envision being here despite not having the chance to visit, since I lived in Singapore at the time!
Q: What have been some of your favorite courses at Skidmore?
A: Theater for Social Change, Advanced Acting Practices, Beginner's Swim, History of Modern Japan, and Mixed-Race Representation on Stage & Film. It's usually because it's a class where I learned something totally new or learned to see something I already liked in a different light.
Q: What types of shows does Skidmore Theater put on?
A: We want to be diverse and have meaningful representation in the work we put on. You might see stories of/by/for BIPOC, LGBTQI+, female, and other marginalized communities, a student-directed show, a new play written by someone in the department, etc. The possibilities are endless!
Q: If you could give advice to a first-year theater major, what would it be?
A: Get involved and try new things. There are opportunities to act, write, direct, do lights and sound, be a dramaturg, try theater management. We also have diverse courses in theater and climate change, sound design, mixed-race representation, and more.
Q: Do you have to be a theater major to get involved in theater at Skidmore?
A: Nope! And this applies to all the majors here at Skidmore. You can take a class in any major that's not your own, be part of any extracurriculars, or attend any department events because it's just such an open and welcoming place.
Q: What was the application process like at Skidmore?
A: The process itself is quite easy. You just go on the Common App, or the Coalition App, and we don't even have supplemental essay questions. Personally, I was looking over my essay a million times and I submitted it three minutes before it was due. But it all worked out.
Q: What is some encouragement and advice you'd give to anyone nervous about college applications?
A: If you've done your research, Skidmore can see that you've tried to challenge yourself academically, you have things you care about outside of the classroom, and you've tried to engage with the school through interviews, panels, and tours, you'll be totally fine.
Q: What is one thing you find yourself most often doing for fun on campus?
A: Going to club events! I especially love open mics and karaoke nights, but you can also watch a comedy show, a sports meet, a music recital, do arts and crafts, trivia, celebrate different cultures and holidays, attend guest lectures/panels, and so much more!
Q: What are the best things to do off campus?
A: Eat! But I also like to take walks or ride the merry-go-round in Congress Park, and bowl or go to the arcade in Saratoga Strike Zone. We also have concerts at Saratoga Performing Arts Center (SPAC). When I was a first-year student, Cardi B performed there, and the Jonas Brothers were recently there. If you like hiking, we have the North Woods on campus, which spans 150 acres!
Q: What makes Skidmore stand out from other schools?
A: The closeness of the community and how approachable our professors are. Last year, a professor of mine offered to pick up and drop off someone's groceries in front of their door when they were in quarantine, and he'd also bring his puppy to class to energize us.
Q: What are your plans for after graduation?
A: I'm on the lookout for jobs and fellowships related to theater, as I'm especially interested in marketing and management. It's intimidating, but an encouraging statistic is that 85% of Skidmore graduates find employment or further education within a year of graduation.