At Skidmore, I don't have to choose just one passion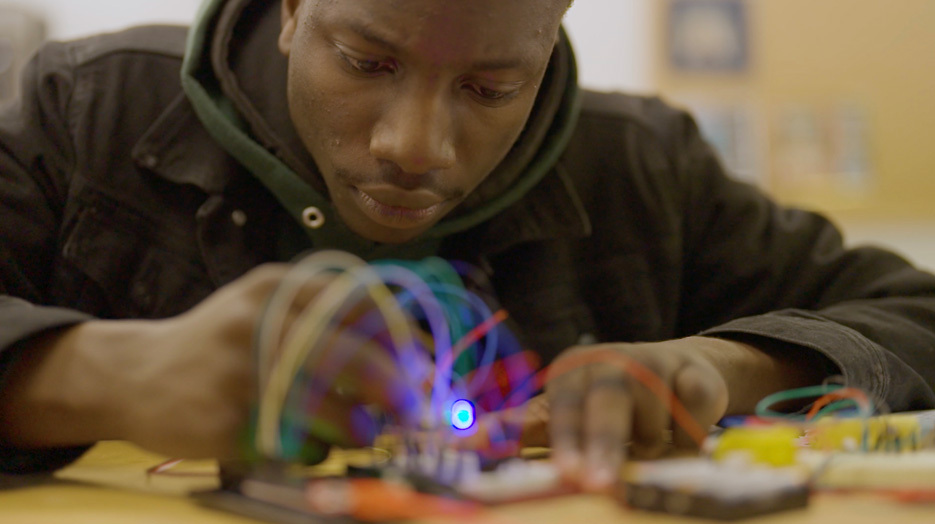 I came to Skidmore wanting to pursue a variety of interests — academically, culturally, and socially — and the classes and extracurricular opportunities I've become involved in allow me to do just that. I don't have to pick and choose because at Skidmore, I can find a way to enjoy all of it — from making music, to playing basketball, to learning from my professors, friends, and classmates.
Giving yourself the space and the chance to try new things and take advantage of all that Skidmore has to offer will allow you to make the most of your time here.
My Story
"My name is David Tago and I'm Skidmore Class of 2023, currently a math major and a physics and computer science minor. I grew up in the outskirts of Nairobi in Kenya. I started my Skidmore journey in London, with the London freshman program, and that was amazing.
It's a beautiful campus, and Saratoga is one beautiful town. Skidmore's relevance to the town is big — it's a closely knit relationship between the city and the school. It's very symbiotic.
I have interest in music, basketball, and STEM, design, engineering, physics, and mathematics, and now even computer science. I was keen on finding a place where I could merge all of this into one experience. It gets to be a tricky scenario when you must pick and choose between parts of yourself.
The Skidmore liberal arts setting allows me to be able to do what I would do in the rigid class setting, while finding time and space and opportunity to connect with some of the more extracurricular activities, including the basketball club, which I am a member of, and the African Heritage Association, which I am currently the secretary of.
I live with international housemates — two from India and one from Madagascar. Even though we might share a few things in terms of 'we are all international students in the U.S.,' each one of them has gotten to bring their own version of what it means to be an international student.
Reaching back to something that I love — music — has made Zankel an essential space for me. So I find time to go there and unwind, just to go and do my own session of music, playing the piano or saxophone. It has served as an important kind of balance.
There will be very little hindrances once you find that niche. Whatever it is — theater, sciences — I do advise people to always come with an open mind, not quite stuck on 'this is what I think is ideal for my life.' This space also teaches you what other lenses there are to life and to see what else can be ideal."