About: The Skidmore GIS Center for Interdisciplinary Research provides students and faculty with the resources and expertise to incorporate GIS, remote sensing, cartography, and related geospatial technology into course offerings and research across academic disciplines.
Currently three courses are taught in the lab by Director Bettigole: Intro GIS (ID 210), Advanced GIS and Modeling (ID 351d), and UAV Mapping and Analysis (ID 351b).
The center is also a resource for local environmental and social nonprofit organizations, governments, and other organizations at the local, regional, and national scale.
What is GIS? GIS (geographic information system) is a combination of information, techniques, software, and creativity to present, analyze, manipulate, and interact with data that is geographically referenced. GIS is inherently interdisciplinary, with applications across the natural sciences, social sciences, and humanities: politic science, environmental studies, geoscience, biology, anthropology, economics, business, and history.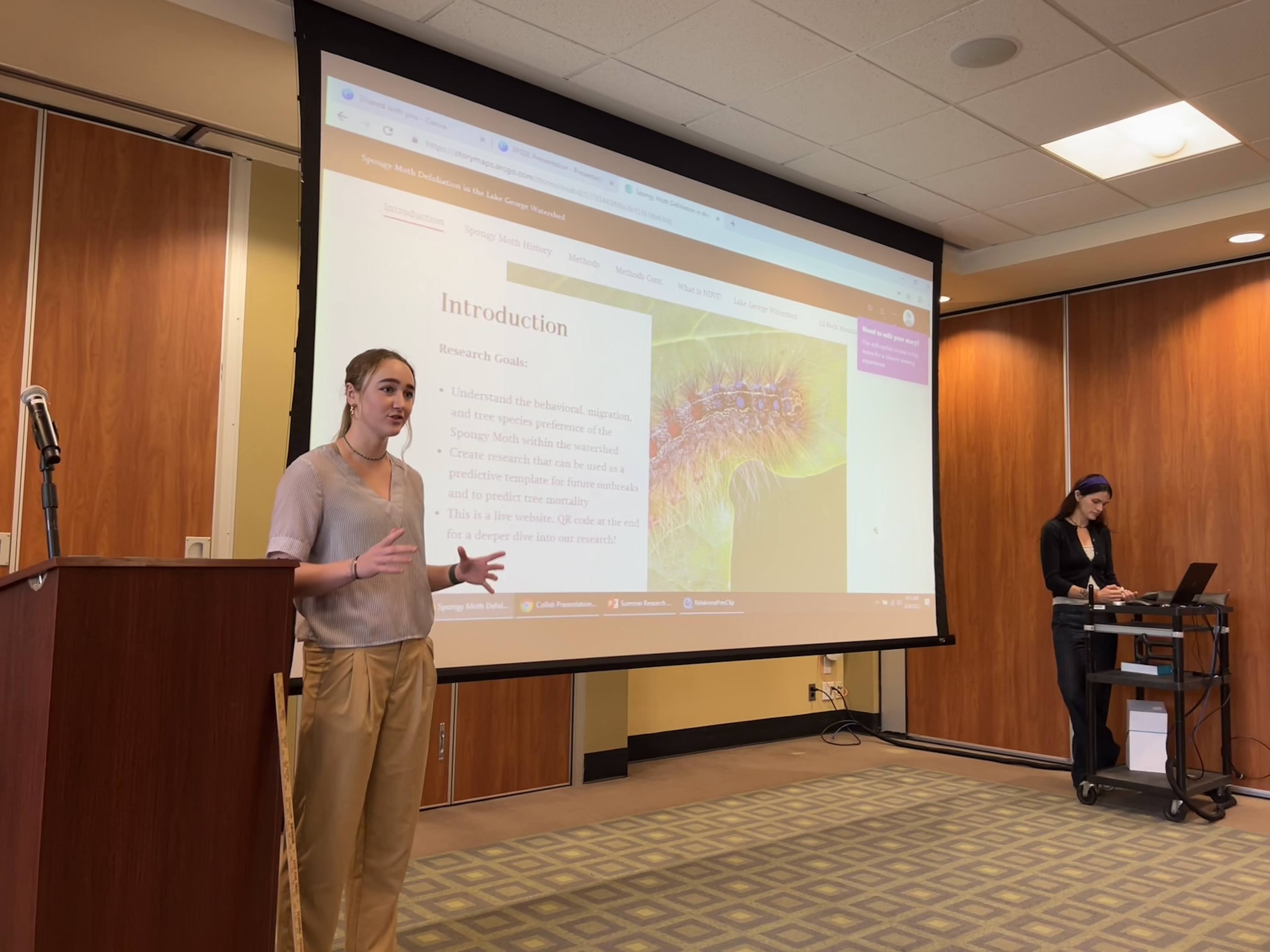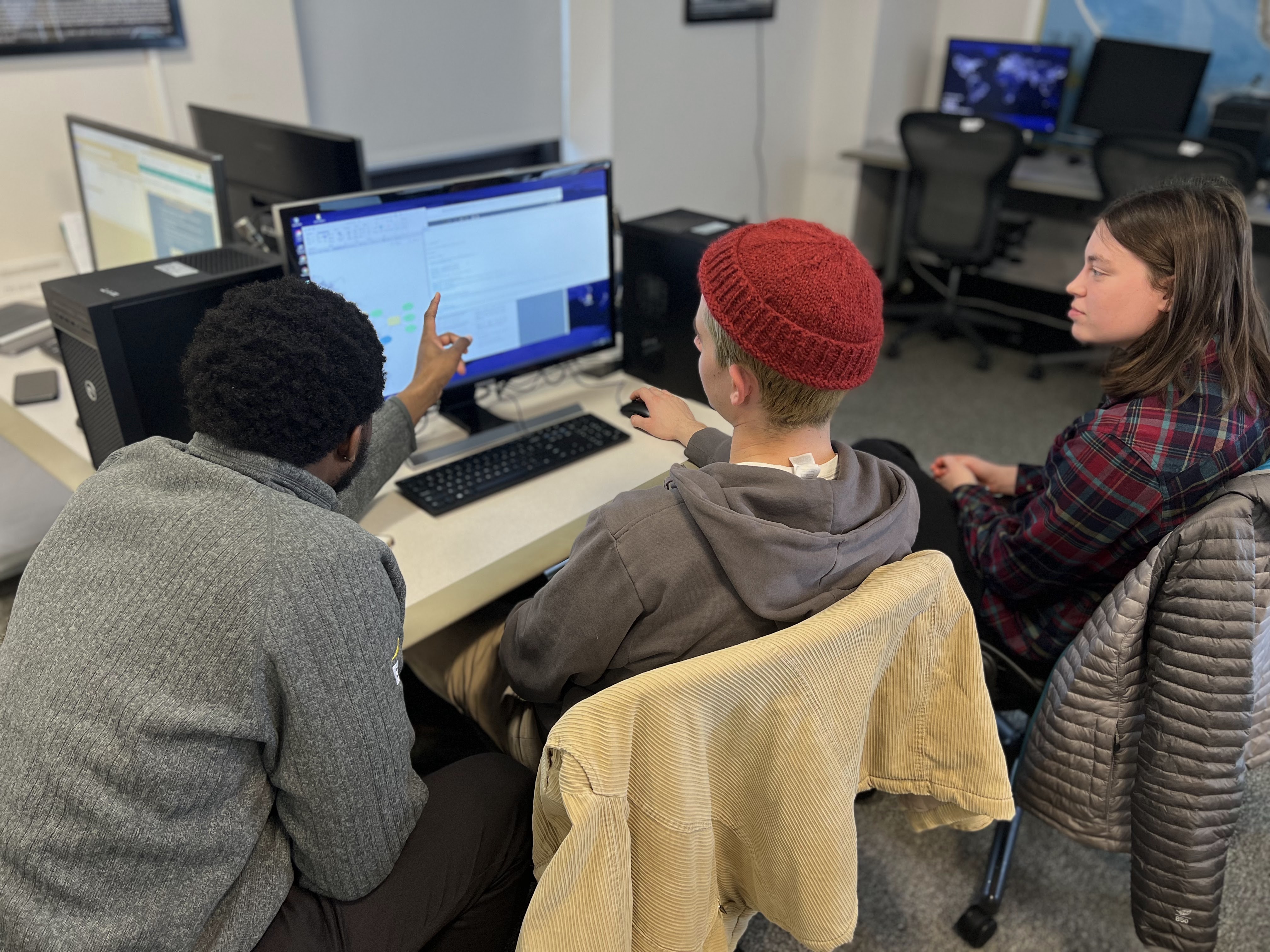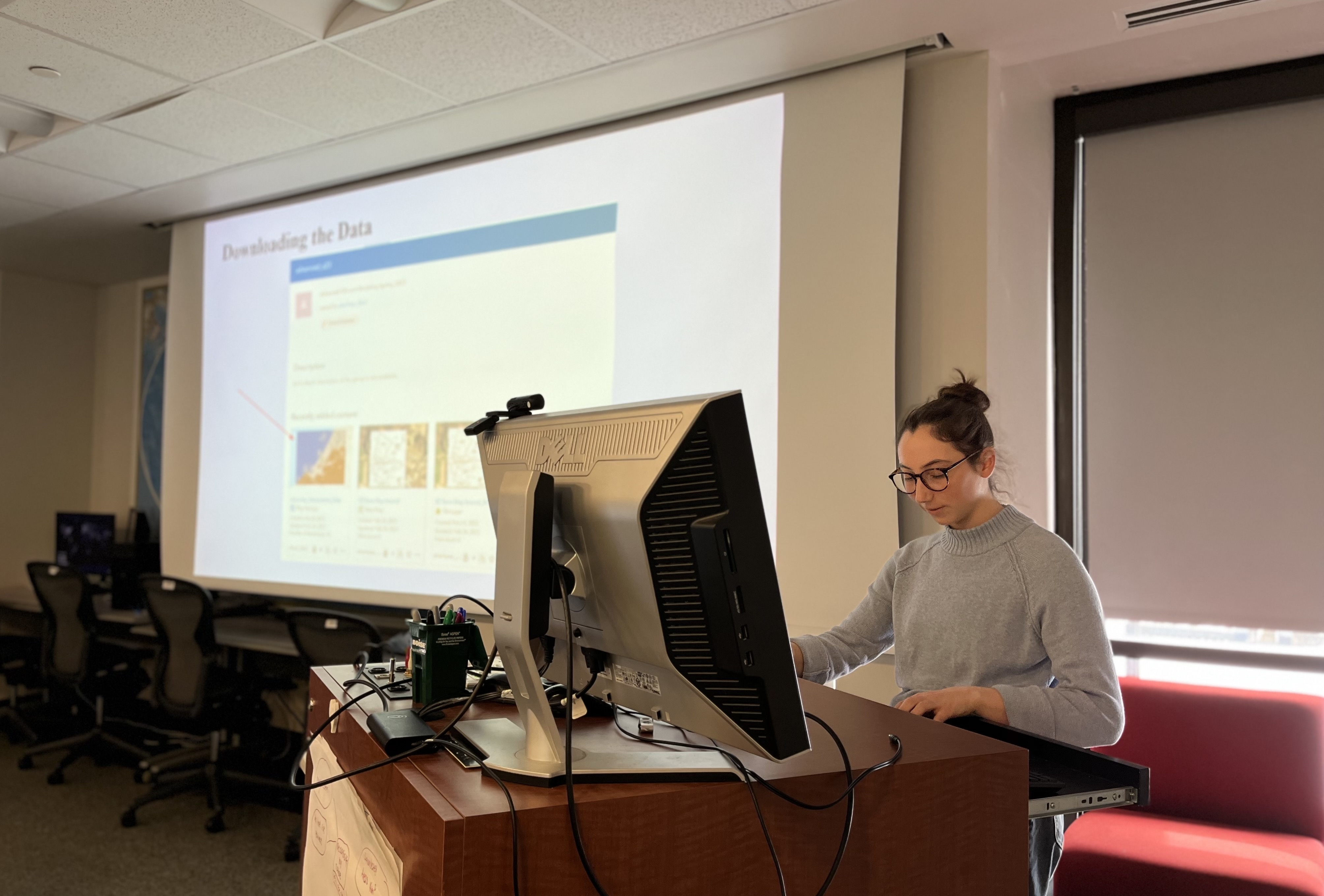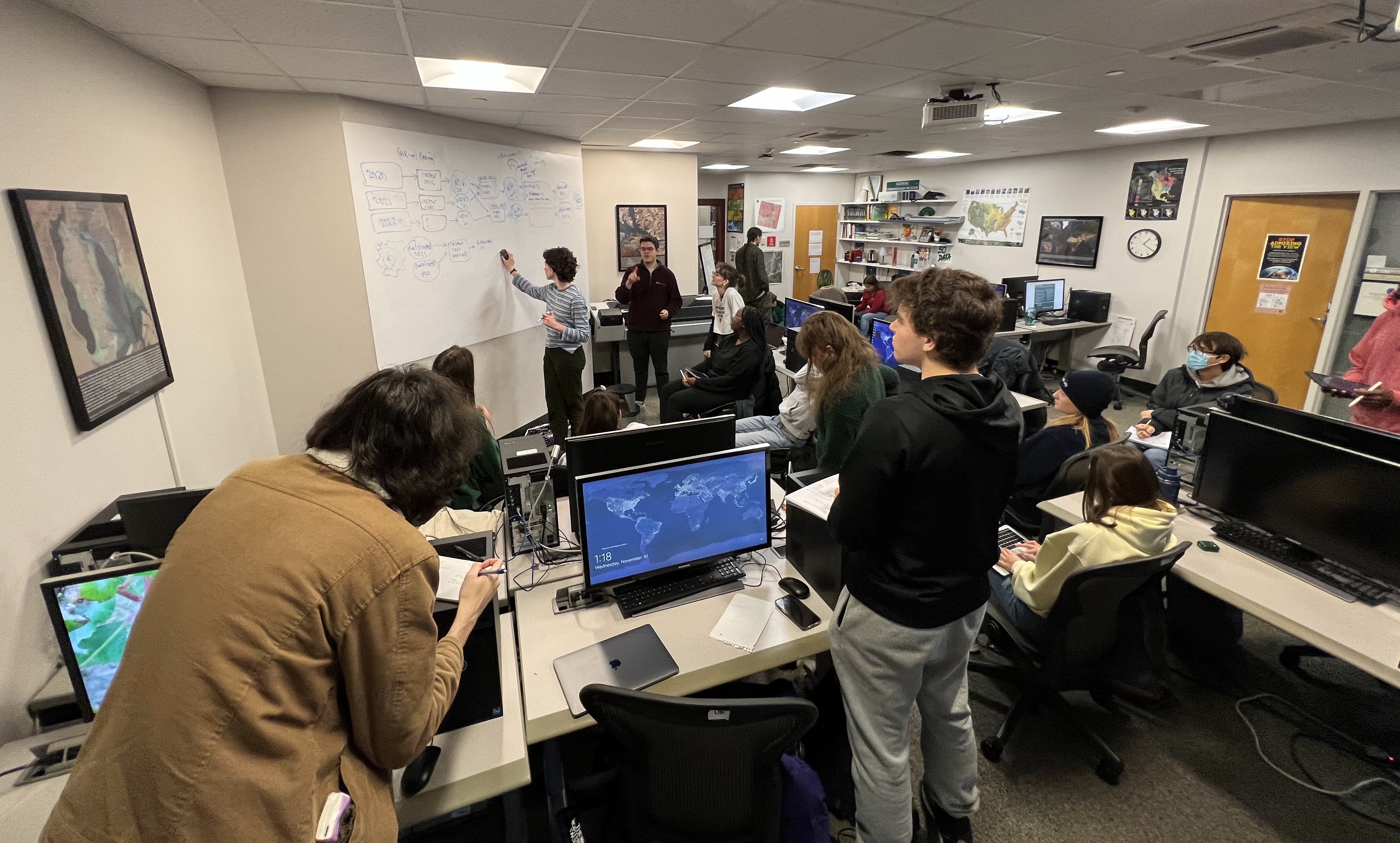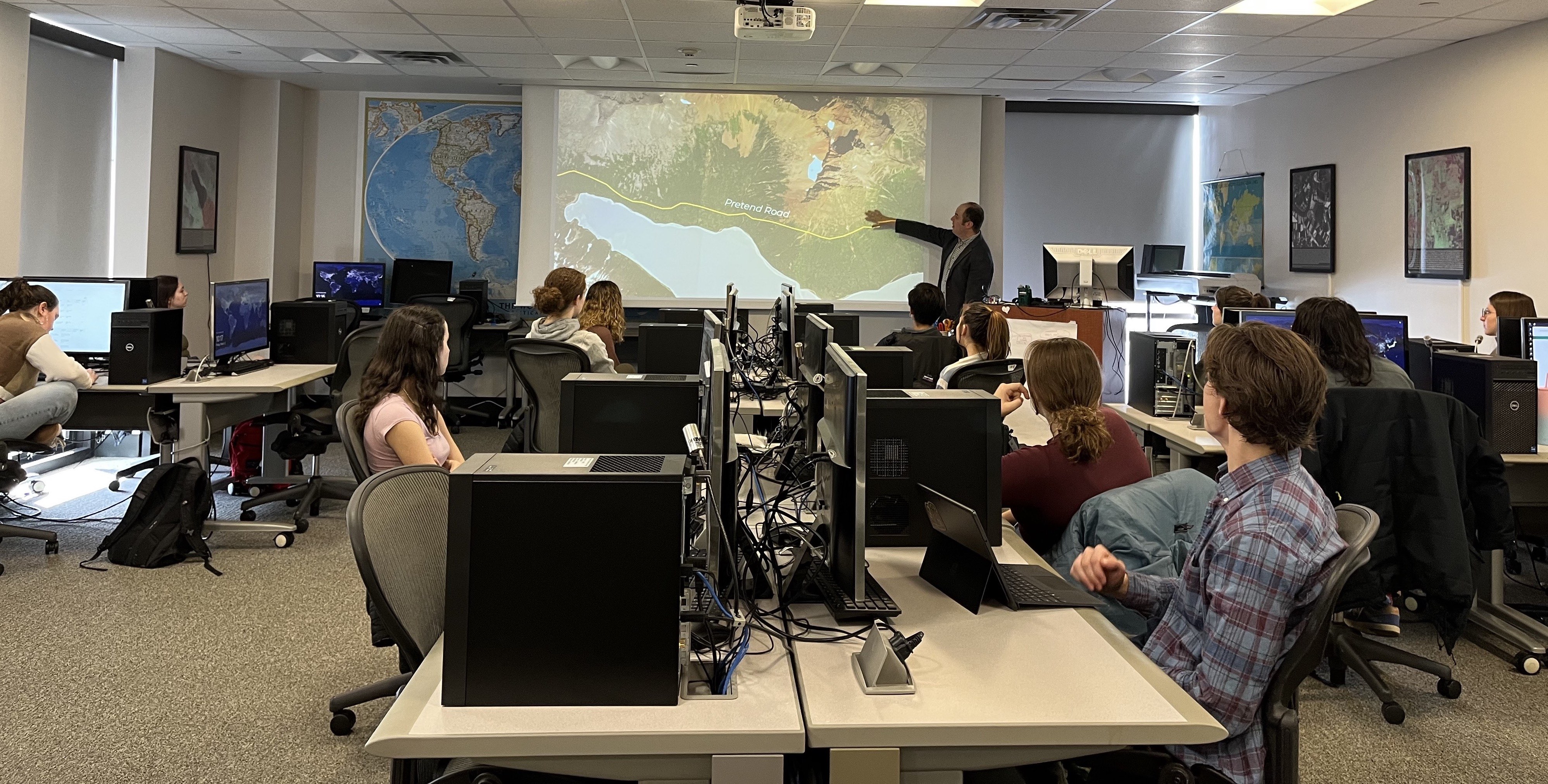 ---
The center houses 19 high-power PCs, supporting ESRI ArcGIS Pro software, QGIS, R Studio, and Agisoft Metashape. GPS units are available for loan, from portable bluetooth antennas, to high-resolution centimeter grade GPS recievers.
We also have a growing library of drones available for mapping projects, and a number of lab assistants with their FAA Part 107 pilot license to support projects on campus and beyond. Below see Avery Blake ('23) flying drones for summer research on spongy moth infestations in the Lake George watershed.
Click here to request a drone pilot!
---