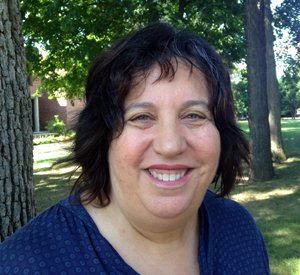 Orit Ouaknine-Yekutieli
Researching and Narrating Morocco's Jewish Community
A lecture by Orit Ouaknine-Yekutieli, 2016 Greenberg Middle East Scholar-in-Residence, with Yigal S. Nizri, Department for the Study of Religion & Anne Tanenbaum Centre for Jewish Studies, University of Toronto
Monday, September 26
7 p.m., Gannett Auditorium, Skidmore College
The event is free and open to the public.
In some ways "Moroccan Jewry" no longer exists. The overwhelming majority of the Jewish community left Morocco about 60 years ago, becoming scattered diasporic communities. Yet "Moroccan Jewry" did not become an anachronistic category and it is still a meaningful, emotive and sometimes contentious area of cultural and intellectual production in Israel, Morocco and to a lesser degree also in France and Canada. Spatial separations, political confrontations and methodological and disciplinary differences have atomized the historiographies about Moroccan Jewry, creating epistemological islands.
The lecture looks at these historiographies and discusses their meanings for the community, as well as their relationships with broader themes such as local histories, global changes in intellectual discourses, the stressful realities of the Middle Eastern conflict and perceptions of Islam in Europe and America.
Orit Ouaknine-Yekutieli is the Dr. Sam and Edna Lemkin Career Development Chair in Middle East Studies at Ben-Gurion University of the Negev, Israel. Her research is focused on modern Morocco. Her M.A. thesis dealt with "The Never Ending Story" of Thami al-Glaoui, the Pasha of Marrakesh, and her Ph.D. dissertation was dedicated to "Artisans in the Medina of Fes—Transformation Processes in Modern Morocco." Currently Ouaknine-Yekutieli deals with various aspects of the Vichy period in Morocco such as the intricate links between corporatism, nationalism and colonialism, as well as with identity politics. In addition she studies themes in Moroccan Caidalism; the history of labor, work associations, and modernity in Morocco; and the historiography about Moroccan Jewry. She also runs a project that deals with the history of the Moroccan diaspora in Israel. Her articles appear in scholarly journals such as Hespéris-Tamuda, International Journal of Middle East Studies and the Journal of the Economic and Social History of the Orient.
Co-sponsored by the Office of the Dean of Special Programs and the Department of History
The Greenberg Middle East Scholar-in-Residence Series is made possible by a gift from Jane Greenberg '81. The series enables the college to host an Israeli scholar who through teaching, lecturing and participating in campus life, educates the community on a range of topics concerning political life in the Middle East.