Co-Creation Initiative Participants
Co-Creation Initiative community partners are working on non-fiction, documentary-based projects related to their organization, community, history, and work. Each partner organization is at a different phase of working on projects and collaborations. If you are interested in connecting with the partners and CCI, please reach out to Angela Beallor-Press.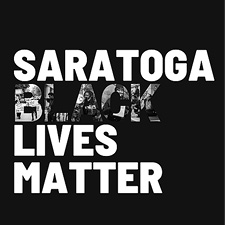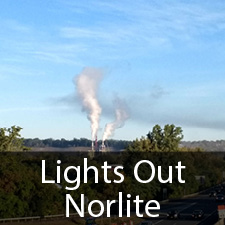 Updated: October 2022
HARM REDUCTION WORKS (HRW)
A project of HRH43, Harm Reduction Works-HRW is a harm reduction based self-help/mutual aid group originally conceived as an alternative to (though not in opposition to) abstinence-only organizations like 12-step, etc. Harm Reduction Works-HRW is really for anyone who wants to know more about harm reduction and how it might help, for any reason regardless of their using or drinking history. HRW is a space for people to learn together in community.
During Fall 2022, members of HRW have been working with Professor Lucia Hulsether's Religious Studies course "Religion + the Scientific Imagination. With support from the Co-Creation Initiative, we have invited local Theatre of the Oppressed practitioners, Kristoph DiMaria (Will Kempe Players) and Alÿcia Bacon (Mothers Out Front) to facilitate several Theatre of the Oppressed workshops with students and Harm Reduction Works. The themes of harm reduction, mutual aid, addiction, community support, and more are woven into the workshop.
KANATSIOHAREKE
A sustainable, living Onkwehon:we community grounded in Rotinonhsionni culture - its language, land, and social structure. Kanatsiohareke is a Mohawk community, re-established in 1993. The community promotes the development of a community based on the traditions, philosophy, and governance of the Haudenosaunee, and to contribute to the preservation of the culture of people as a framework for a blend of traditional native concerns with the best of the emerging new earth friendly, environmental ideologies that run parallel to these traditions.
Since 2021, MDOCS has been assisting in the digitization of the Kanatsiohareke archive. This includes audio cassettes, video material, photographs, documents, and more. During the Fall 2021 semester, Kanatsiohareke collaborated with Professor Jesse O'Connell's "Documentary Editing" class. Students from the class worked primarily with materials from the archive, supplementing with new interviews of members of the extended Kanatsiohareke community. A memorandum of understanding was crafted between the organization, MDOCS, and students, centering all of the work in the mission of Kanatsiohareke: to reverse the impacts of the Carlisle Residential Schools.
In June 2022, Kanatsiohareke was awarded a Creatives Rebuild NY Artist Employment Grant! The grant supports a 2-year collaboration between Kanatsiohareke and Mohawk media artist Raienkonnis Edwards. The collaborators are conducting audio-visual interviews and capturing oral stories of Haudenosaunee elders who hold cultural knowledge that is critical to the preservation and future of the Six Nations tribes. Recordings about their traditional upbringing—shared online and via a community archive—will modernize and make more accessible the sharing of traditional teachings and storytelling.
NORTH COUNTRY UNDERGROUND RAILROAD HISTORICAL ASSOCIATION or
NCUGRHA is a center that researches, preserves and interprets the history of the Underground Railroad, slavery and abolition in upstate New York.
NCUGRHA is working on a documentary film narrative that traces generations of a Peru, NY area family who were once enslavers before becoming abolitionists.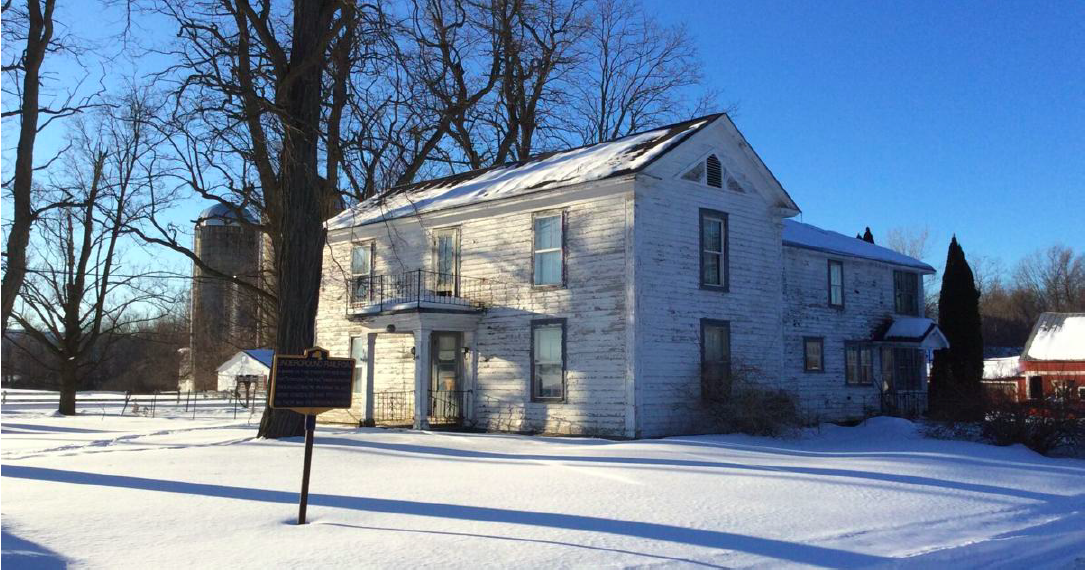 Members of NCUGRHA are working with MDOCS as well as media faculty at SUNY Plattsburgh on the development of a film script. During Fall 2022, Larry Jorgenson (Philosophy) has connected with NCUGRHA in his class 'Memory and Retrospective Justice.'
THE PEOPLE'S VOICE
The People's Voice is a not-for-profit news media group addressing the concerns of marginalized groups in Saratoga Springs, NY and the greater Capital Region. TPV is seeking to craft media work related to various social justice movements in the cities of the Capital District.
During the Fall 2022 semester, The People's Voice is working with Professor Amy Oh's Classics course 'Ancient Rhetoric, Modern Politics' and Professor Lowery Parker's Environmental Studies and Sciences 'Political Ecology' course. Student groups are working with TPV on various research projects related to Saratoga City Council, Saratoga County housing issues, the environmental justice campaign related to the Dunn Landfill in Rensselaer County, and more. Students will create podcasts, fact sheets, videos, and more.
MDOCS Co-Creation Initiative is supporting a collaboration with Willie Terry of HUDSON MOHAWK MAGAZINE and Professor Eric Morser (History) related to labor history. In the Fall 2022 semester, students in Morser's 'American Labor History' course are conducting oral history interviews with local union leaders, rank-and-file workers, and labor movement organizers. These interviews are the beginning of a longer range oral history project and will eventually be accessible via a project website and radio pieces via Hudson Mohawk Magazine and WSPN.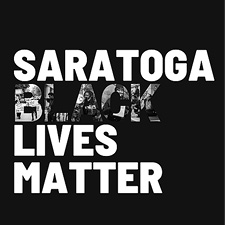 Beginning in the Winter of 2021, Professor Yelena Biberman-Ocakli (Political Science) began a documentary collaboration with Lexis Figueroa of SARATOGA BLACK LIVES MATTER. Lexis Figueroa has presented in a number of Professor Biberman's classes and assisting in the development of interviews with family members and co-organizers. Working with students Emma Gill and Opeyeme Majiyagbe, the collaborative cluster is creating a short podcast series about Figueroa's life and family and how it has informed his political organizing work in collaboration with Saratoga BLM.
BLACK DIMENSIONS IN ART, INC. (BDA)
Black Dimensions in Art is the longest running black arts organizations in NYS (outside of NYC). In anticipation of their fiftieth anniversary in 2025, BDA is working on interviews, documentation of the organization's past work, and archival research. In Fall 2021, BDA partnered with Theatre Professor Eunice Ferreira's course, 'Theater: Social Justice & Change,' introducing students to current artist members as well three of the founding members.
During Spring 2022, students worked on digitizing BDA materials, archival research, and conducting interviews. Students Maria Staack ('22), Will Carter, and Maelcom Thayer interviewed Black Dimensions in Art-affiliated artist Francelise Dawkins in The Center during Spring 2022.
As of Fall 2022, Black Dimensions in Art continues work towards a video documentary and exhibitions in 2025.
C.R.E.A.T.E. COMMUNITY STUDIOS
Local arts organization C.R.E.A.T.E Community Studios began working with Professor June Paul (Social Work) during the Fall of 2021.
Since that time, they have also hosted five open mic storytelling events at the historic Frederick Allen Elks Lodge. In January 2022, during MLK weekend, a work-in-progress exhibition, 'Erasing Faces and Spaces: The Legacy of Urban Renewal in Saratoga Springs' will be installed at the Saratoga Springs Library.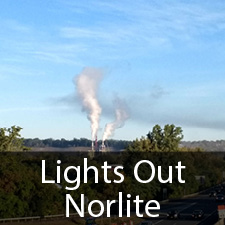 LIGHTS OUT NORLITE | SARATOGA SITES AGAINST NORLITE EMISSIONS
Lights Out Norlite | Saratoga Sites Against Norlite Emissions are committed to the closure and clean-up of Norlite, LLC a hazardous waste incinerator operating in the city of Cohoes, NY. Their focus is upon outreach to raise public awareness about the impact of Norlite's toxic emissions, and to galvanize grassroots activism to force politicians, law enforcement, and regulatory agencies to act.
During the Spring of 2020, members of Lights Out Norlite worked with Maude Emerson's (English) class 'Literature and the Environment,' where students brought the"study of fiction and nonfiction narratives to bear on a current regional environmental justice concern: the contamination of drinking water by the industrial pollutants PFAS." Students produced a range of final projects including letters to the editor, a series of theatrical monologues, a campaign poster, ArcGIS mapping and more. In Fall 2021, Environmental Studies & Sciences seniors enrolled in the year-long capstone course had the opportunity to work closely with the community group. Lights Out Norlite also worked with faculty in the Chemistry Department.
NDAKINNA EDUCATION CENTER
Ndakinna Education Center is a local family with Abenaki roots hosting an education center on their familial lands. Beginning in Fall 2021, members of Ndakinna have partnered with Professor Siobhan Hart, hosting student visits from various courses at Ndakinna Education Center.
During Spring 2022, Professor Siobhan Hart and Riley Mallory ('22) crafted an independent study related to indigenous history of the area and Abenaki language. During their 2022 Summer Collaborative Research, the two participated in the MDOCS Storytellers' Institute, working with Ndakinna Education Center on a series of interviews about their family, land, and the mission of the center. This has culminated in a short film, created by Siobhan Hart and Riley Mallory, in collaboration with Dr. Joseph Bruchac, Jesse Bowman Bruchac, and Jim Bruchac, through the support of the MDOCS Co-Creation Initiative. The film, Ndakinna, is slated for completion in early 2023.
TROY 4 BLACK LIVES (T4BL)
Troy 4 Black Lives is an intergenerational collective of volunteer organizers from Troy, NY who have been working for years to challenge the violence, brutality, and lethal force of the Troy Police Department and local officials against ALL Black Diasporic lives. The group is working on a podcast to capture their efforts behind the historic event, Troy Rally for Black Lives on June 7th, 2020, that brought 11,000 people together peacefully in Troy to celebrate and affirm Black life. During Spring 2022, Troy 4 Black Lives visited Winston Grady-Willis' class 'Seminar in Black Studies.'