Skidmore cited in "Hidden Ivies"
November 15, 2016
The 2016 edition of Hidden Ivies, by Howard and Matthew Greene, places Skidmore among America's top liberal arts colleges and universities. As the first edition explained, the guide aims to spotlight "the small, distinctive cluster of colleges and universities of excellence that are available to gifted college-bound students." Along with what have been called the Little Ivies (like Amherst, Middlebury, Wesleyan, and Williams), the Greenes' "hidden Ivies" include Pomona, Reed, Lehigh, Grinnell, and Boston colleges, as well as universities such as Rice, Georgetown, Emory, Duke, Stanford, and Brandeis.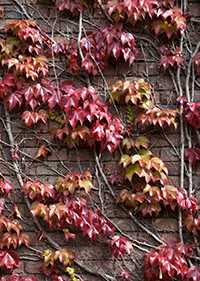 The authors list aspects of a liberal arts education that serve students well: faculty commitment to teaching, opportunities to do real research, close peer interactions, leadership opportunities, a residential community experience, small class sizes, and engagement in class and on campus. And they argue that an Ivy-level education also features high-quality faculty and facilities, a good library, endowed faculty chairs, a strong honor code, a sense of college history and community, selectivity in admissions, and high success rates for graduates.
The guide calls Skidmore "not just an artsy college for alternative looking or believing students . . . We find business-oriented, athletic and science researchers at Skidmore . . . What does unite them seems to be an interest in creative and unconventional thinking." It suggests that "students who are happy chatting it up in coffeehouses, seeing live music, solo hiking in the woods, or spending the night finishing a project in the studio will be right at home." The authors also cite the "safe but fun" setting and the "great mix of lifestyles and opinions" among the student body.
The guide further finds that "academics at Skidmore tend to get high marks. Students feel challenged, supported by faculty, and able to take advantage of a lot of flexibility in the overall program." And it cites students' after-college success, reporting that over the long term "half of Skidmore alumni on average will have completed or are pursuing a graduate or professional degree."
Click here for a summary of Skidmore's college-guide ratings and links.
Howard Greene & Associates is a leading educational consulting firm, and the Greenes have published many research studies, guidebooks, and other publications, from Scaling the Ivy Wall to Making It into a Top College.