Skidmore and NASA just sailed into the "twilight zone"
August 13, 2018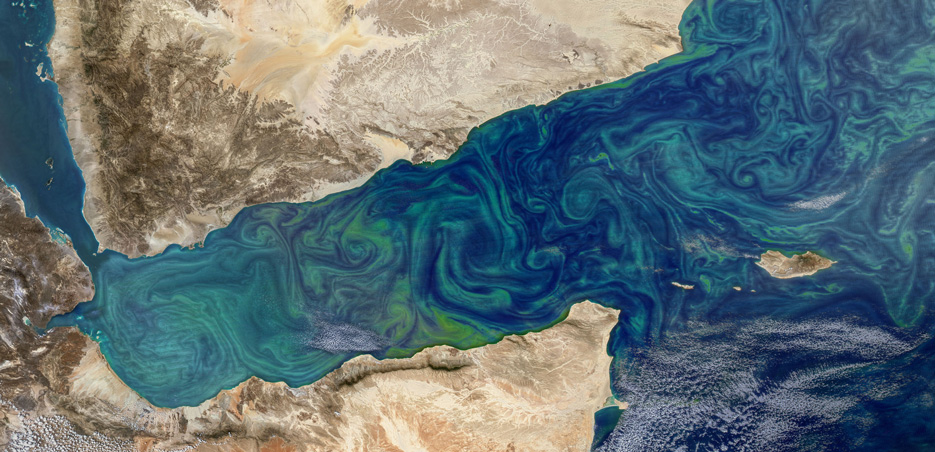 Meg Estapa, assistant professor of geoscience, is on a joint mission with NASA and the National Science Foundation to go 3,300 feet below the surface of the ocean to explore the dimly lit home of phytoplankton, otherwise known as the twilight zone.
Why? Because phytoplankton play a key role in Earth's climate by removing heat-trapping carbon dioxide from the atmosphere through photosynthesis. Yet, a detailed account of what becomes of that carbon — how much of it goes where within the Earth and for how long — has beset scientists for decades.
To answer these questions, Estapa has joined a multidisciplinary team of scientists sailing 200 miles west from Seattle into the northeastern Pacific Ocean. Using advanced underwater robotics and other instruments on a month-long campaign, they'll investigate the secret lives of these plantlike organisms and the animals that eat them.
The mission, called EXPORTS (Export Processes in the Ocean from Remote Sensing), is funded by NASA and the NSF and features dozens of interdisciplinary research projects by more than 100 scientists from nearly 30 institutions, including Skidmore and Estapa.
Estapa's team is collecting samples from the depths of the ocean so they can assess how much carbon the sinking particles contain, what species they represent and more. Not on the boat, but a major part of the team is Skidmore's Elly Breves, a research assistant in the geosciences department. Other members of the team include scientists, engineers and students from Woods Hole Oceanographic Institution, Moss Landing Marine Laboratories, and the University of Rhode Island.
Hear Estapa and student, Lucy Walker, talk about oceanographic research at Skidmore
A feat of both Earth and sky, Estapa's data will be used to corroborate and compare information from NASA's Earth-observing satellites. Together, they'll be able to illustrate precise implications of phytoplankton and their global impact on climate.
But they're only just getting started.
This fall, Estapa will be in Skidmore's labs and classrooms working with her research partners and giving students the rare chance to further explore life in the twilight zone.